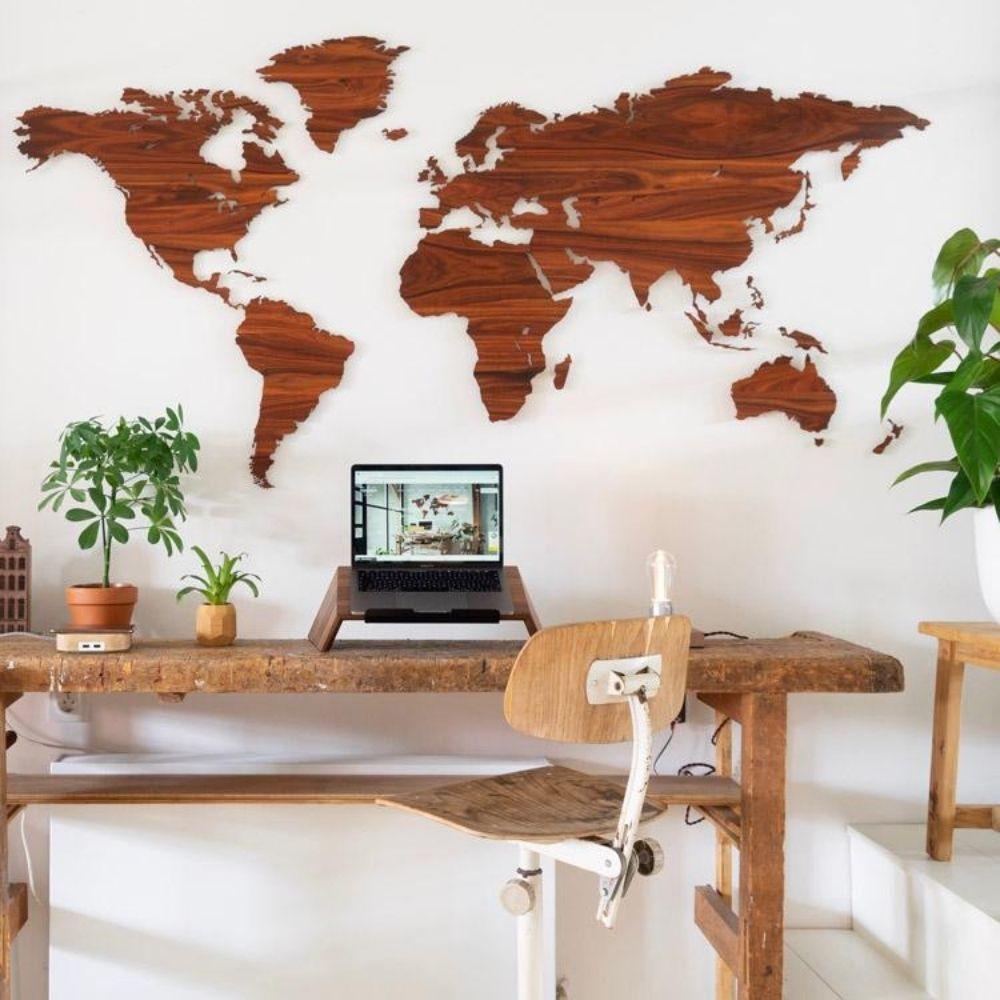 Cloffice - The Best Small Home Office Idea
Minimalist, perfectly ordered interiors, popular on social media, are nothing more than a small fragment of someone's everyday life. In real (not so insta-friendly) life, every space has its flaws - such as dirty walls, unsightly cables, or clothes left on the floor in the morning rush. And even though you wouldn't get 1000 likes for a picture of the unfolded laundry, one thing is pretty sure: everyday home mess is something completely normal, and we shouldn't be ashamed of it.
Last year, we had to turn our homes into music rehearsal studios, gyms, schools, and home offices. Because of this unexpected change that has affected all of us, we began to see that good design should be something more than beautiful design. We learned to value multifunctionality, compactness, and smart use of space more than luxury and impeccable style.
One of the symptoms of this wonderful change is the popularity of the cloffice trend. Cloffice, aka a desk in a closet, is currently rocking Instagram & Pinterest - revolutionizing the petrified world of sophisticated, but impractical interior design. If you want to know how this online trend works in practice, be sure to check out the two brilliant cloffice ideas, designed and made by Oakywood customers!
Small Home Office with a Boho Vibe
Mike Thomas is a true DIY lover who renovates his house with his bare hands - room by room. Thanks to his enviable carpentry skills, Mike makes most of the wooden constructions and furniture himself. A bright boho home office in the photo above is also the result of his work! It's hard to believe that before Mike's DIY metamorphosis, this beautiful and well-planned workspace was just an ordinary closet!
The spectacular closet to small home office transformation required a lot of work - both creative and manual. Mike started with repainting the walls and lining the floor with a nice, light-colored carpet. Then, a custom wooden desk, handmade by Mike, was covered with dark wood varnish. Mike completed his setup with practical DIY hanging shelves, LED strip lights, and stylish boho accessories: macrame, rattan planters, and black&white pictures.
Cloffice - The Best Small Home Office Idea
If you have a limited workspace, you should take some time to plan ahead every detail of your small home office. Try to use the available space in the most effective way: hanging shelves can give you extra space to store your most important items, or display your favorite accessories like posters or comics.
Mikołaj Kocięda made his small home office look really cool and cozy! Thanks to the use of office accessories, such as a headphone stand, a smartphone stand, and a felt desk pad, all items on Mikołaj's desk have their place - which allows him to keep order in his cloffice.
Designing our own apartment or house usually starts with an excitement phase. When we look at a white blank page, that we are to transform into a plan for our new home, we often want to use all the ideas we have saved on our Pinterest boards. Unfortunately, at some point in our journey, we have to confront interior design dreams with two important facts: our budget and the size of our apartment or house.
Good design should combine functionality, ergonomics, and beauty.
If you want to optimize your home office, please keep this sentence in mind! We hope that our inspirations will help you in creating a beautiful and comfortable workspace.