Comfortable order
The Underdesk Organizer helps you organize your cables and optimize your space. It tames the unsightly coils of cables and cords beneath your feet, neutralizes the danger of tripping, and neatly stores them away, upgrading your workspace.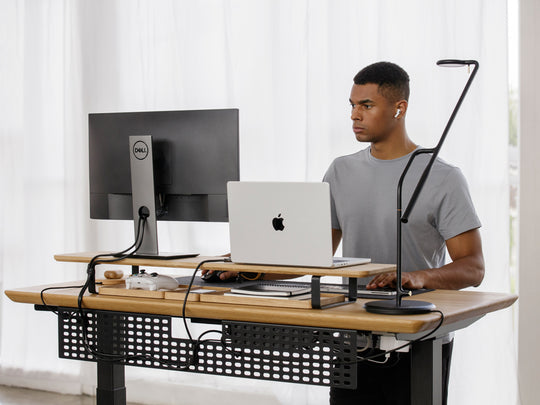 Sturdy steel
Our cord organizer is made from solid stainless steel which makes it durable and perfectly capable of taming your cable jungle.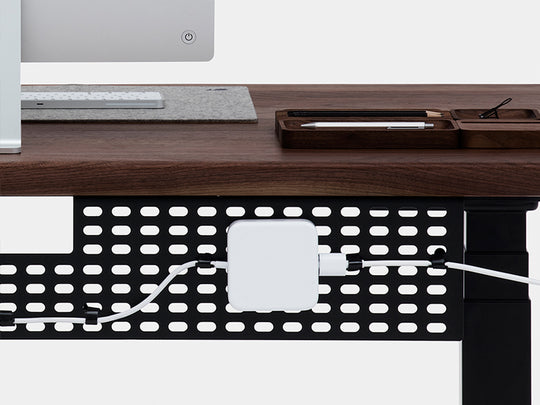 Cable fasteners
Sort your cords by rolling them up and fastening with the provided bands.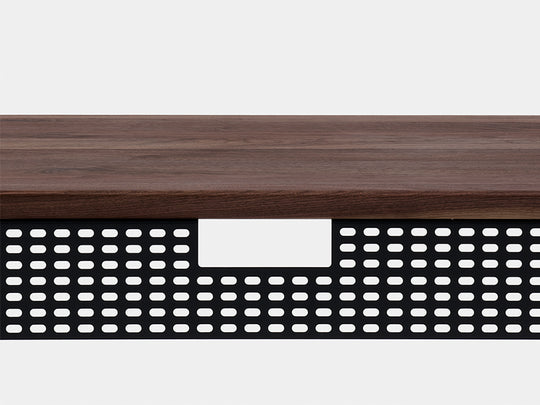 Cord opening
The large opening in the center of the grid lets you thread all your cables or attach a monitor arm through it.
Perfect fit
Our steel organizer is compatible with all adjustable Oakywood desks as well as our classic desks measuring 140x70 cm. A set of screws included in the order helps you install it on any other desk with adequate measurements.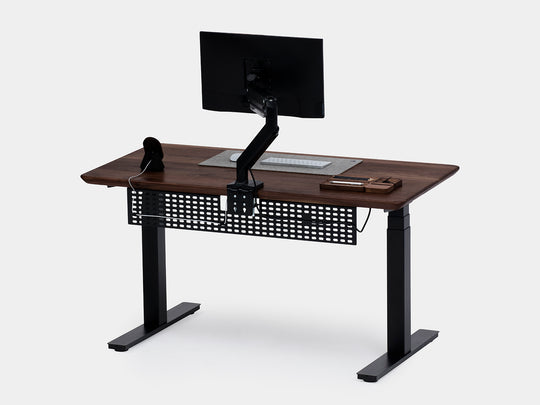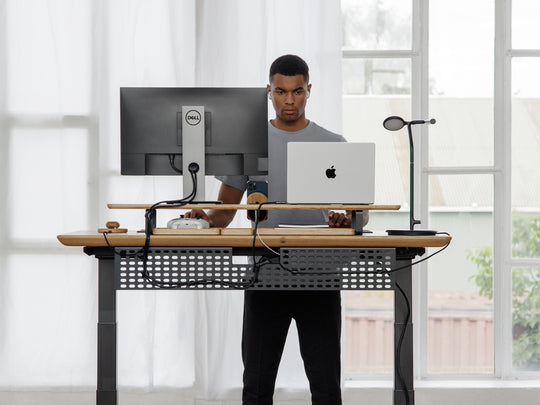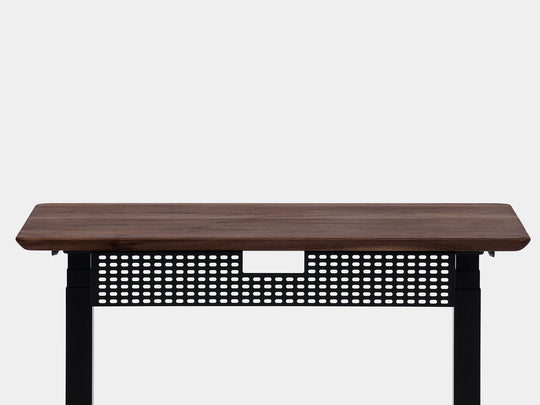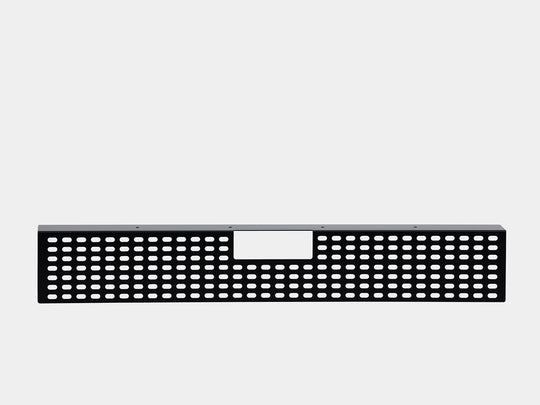 Dimensions
Length: 100 cm
Width: 15 cm
Cord opening dimensions: 17 cm x 6.7 cm
Length: 39.4 inch
Width: 5.9 inch
Cord opening dimensions: 6.7 inch x 2.6 inch
Underdesk Organizer
Total price: $120.00
Production and labor
$-0.38
Production costs include the price of materials and their transport, as well as production workers' wages. We take particular care to use the highest-grade materials.
Taxes
$-0.23
As a company registered in Poland we pay all taxes required by Polish and European laws.
Margin & Fixed Costs
$-0.38
Our product prices include not only production and operations expenses but also fixed costs, marketing budget, and employee salaries.
Environmental Initiatives
$1.00
We are proud to continue working with organizations such as One Tree Planted and Forever Forest. A portion of profits from every product goes to tree planting initiatives.
Sustainability
Powder coated steel – thanks to the surface covered with electrostatic paint powder, the steel becomes durable and resistant to corrosion, chemical or mechanical damage, and high temperatures.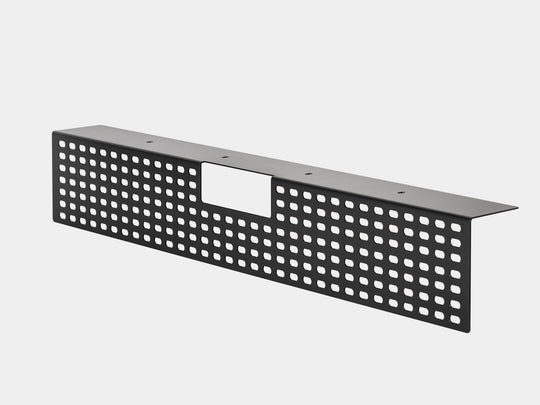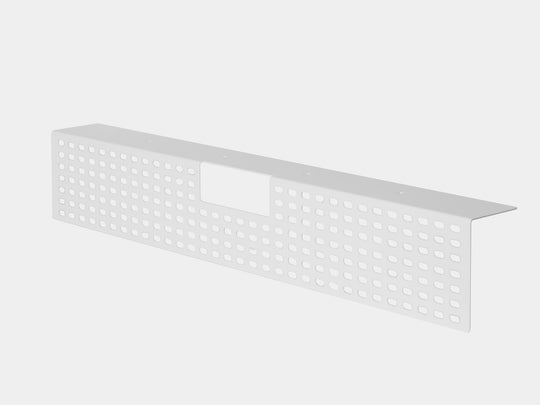 Shipping
At Oakywood, we work alongside trusted carriers like UPS, DHL, USPS & many more around the globe to provide USA, Europe & International Worldwide shipping services.
You can calculate the shipping cost at checkout.
For the EU, UK, Canada, US, Norway and Switzerland - all taxes and import duties are included in the final price.
EU: Express delivery - GLS or UPS (1 Business day)
EU: Standard - GLS or UPS (2-5 Business days)
PL: InPost (1 Business day)
US: UPS, USPS, or FedEx (1-4 Business days)
Worldwide: DHL or UPS Express (2-5 Business days)
Custom-made products: estimated time of delivery - 3-4 weeks
Returns & Exchanges
If you are not completely happy with your order, you can return it within 30 days for a full refund.
We offer hassle free return process, please check our Shipping & Returns page for further information.
Please, remember: you cannot return a customized product.