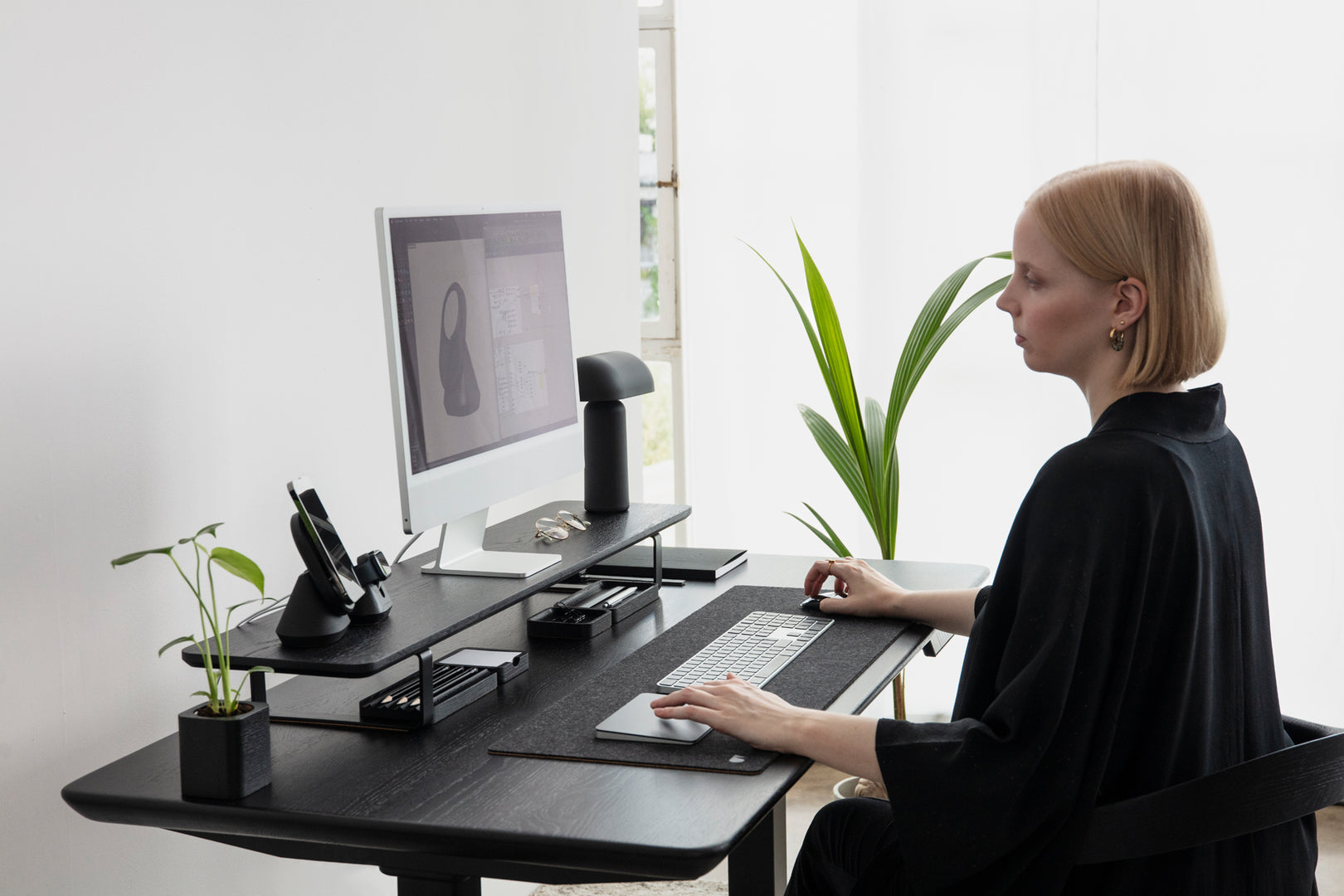 Desk Mat Configurator
Tailor your workspace to your individual needs.
Desk Mat Configurator
Are you looking to create a perfect desk mat? Look no further. Thanks to the desk mat 3D customizer, you are now able to adjust the dimensions and color of your felt & cork desk mat. Choose from three shades of grey: anthracite, grey and stone grey. With this innovative tool, you can modify both width and length by 1 cm at a time, allowing you to craft your desk mat exactly how you want it.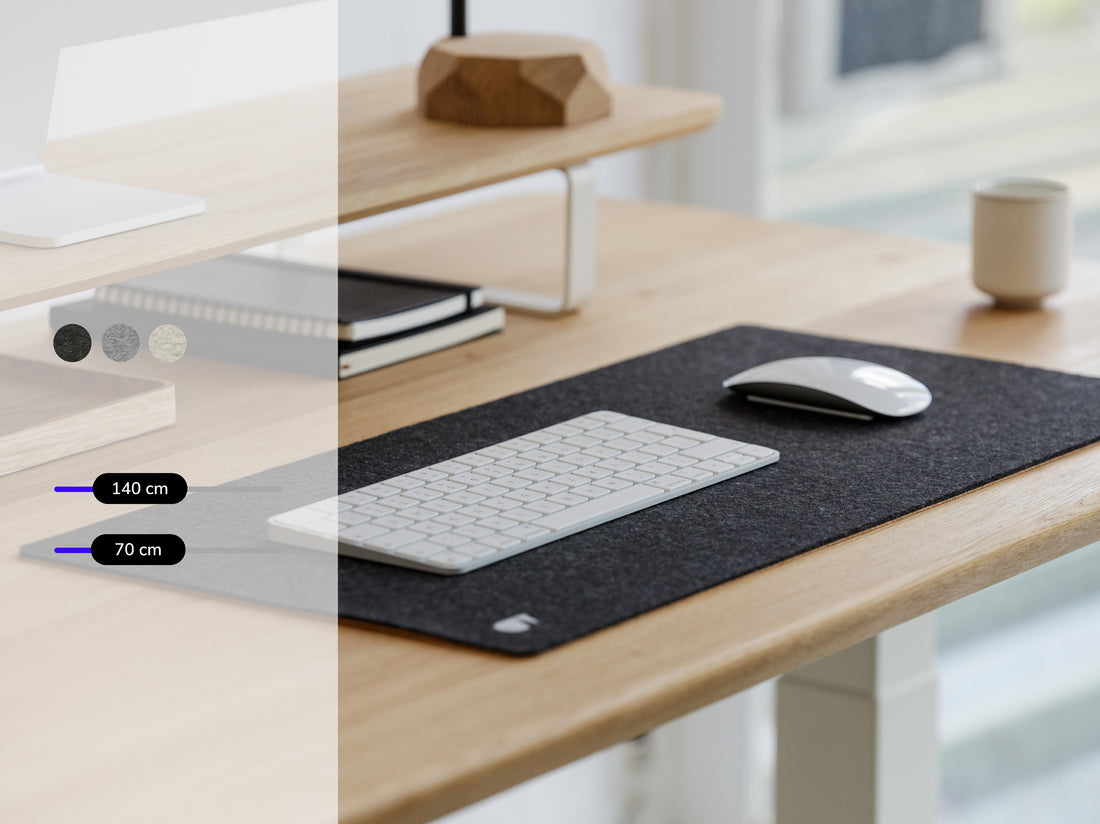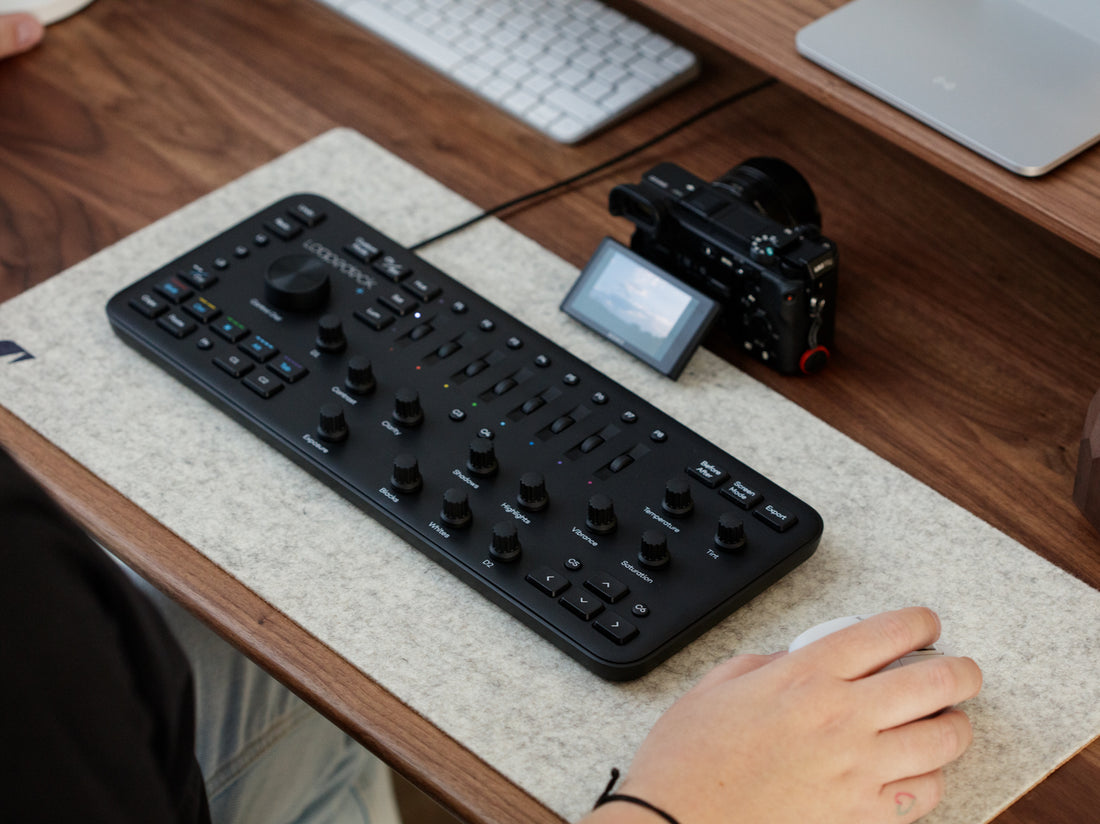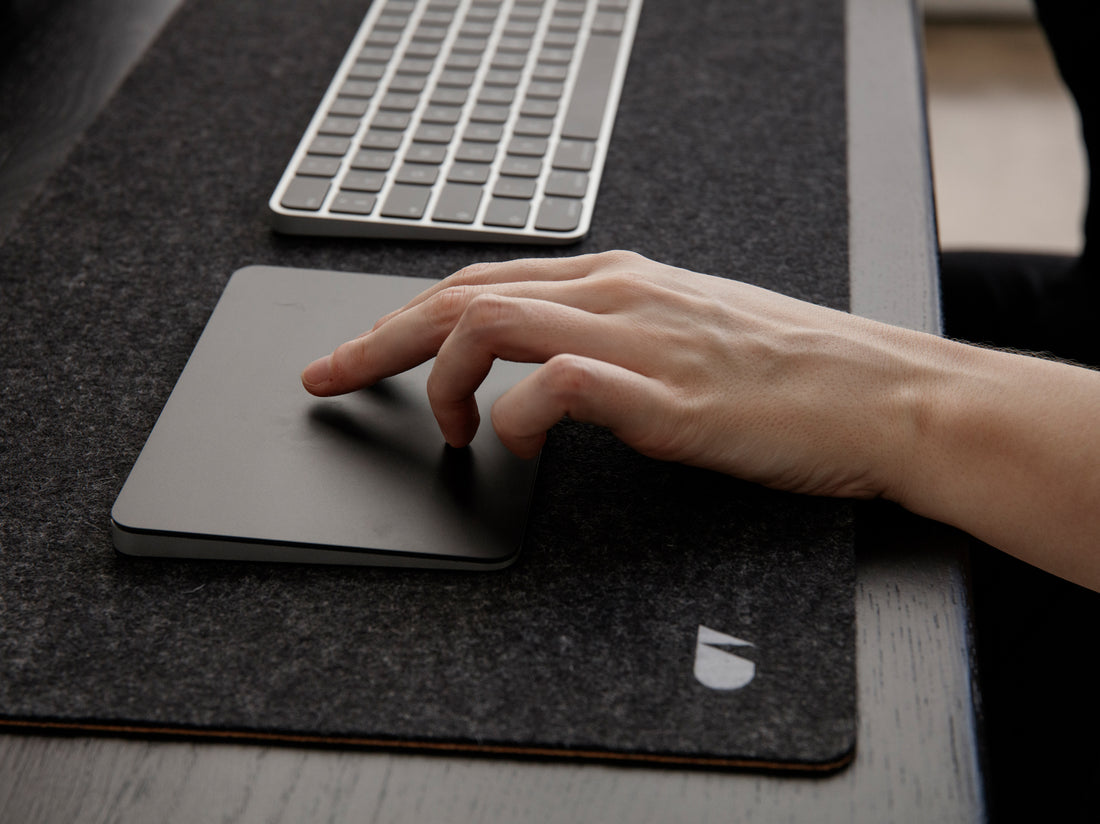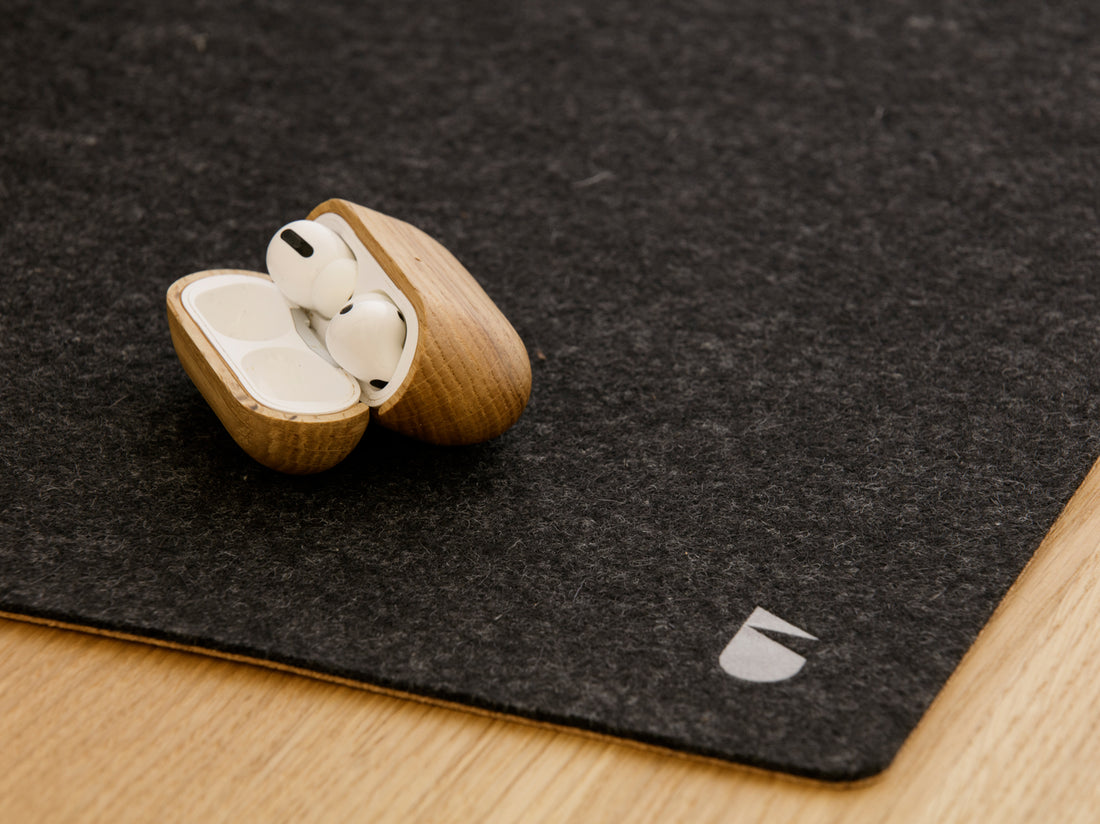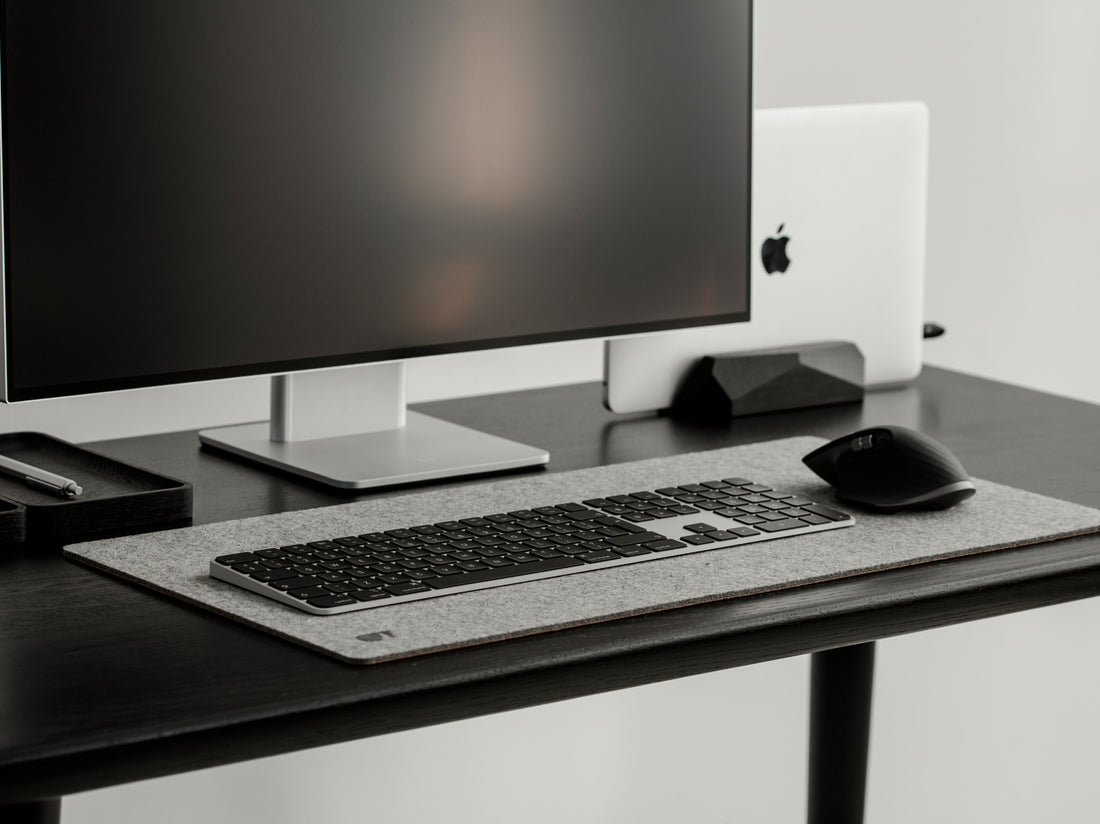 Felt&Cork desk mat configurator
With the Oakywood desk mat 3D configurator, you can easily generate a customized felt & cork desk mat that perfectly fits your workstation. First, choose the color that suits your workspace setup: grey, anthracite, or stone grey. Then, adjust the size of your mat by modifying its dimensions with an accuracy of 1 cm. All those changes will appear before your eyes in real time so that you can see the exact product you're planning to buy. This way, our workplace customizer will help you not only to create your dream desk mat and work from home setup but also make a reasonable purchase decision.
Thanks to the innovative texture transfer technology, you can also experience the product in a totally new way: what you see is not just a photo of the mat but a realistic 3D model, generated from the scanned product. That means, all the materials look and behave as they would in the real world. Creating a customized desk mat has never been so easy, with the 3D configurator providing the special touch that only you can measure.