Ergonomic work organization
At Oakywood, we take extra care to make sure our products are compatible with Apple devices. With iMac users in mind, we created a line of wooden accessories to make using Apple tech even easier while simultaneously optimizing your workspace.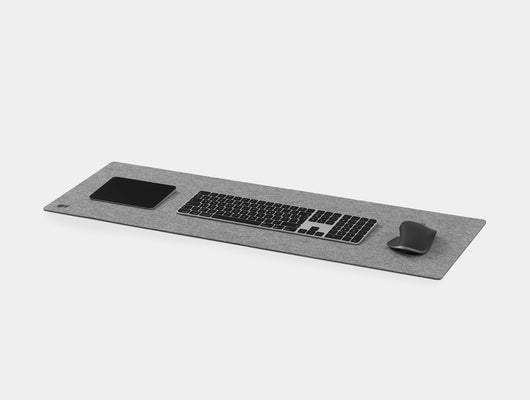 Felt&Cork Desk Mat
Customize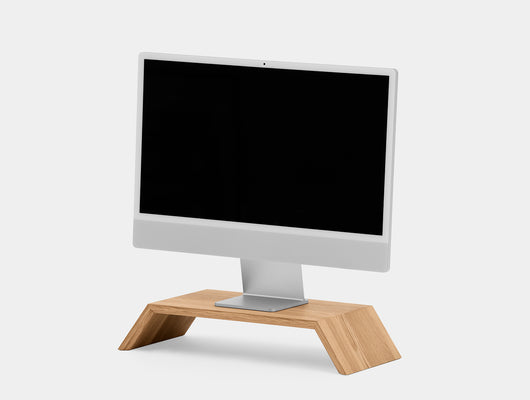 iMac Accessories: Desk shelves, Stands
By incorporating some thoughtfully designed iMac accessories – for instance, a monitor stand, mouse pad or desk mat – you can create an ergonomic and organized workstation. Thanks to a desk shelf for monitor or an iMac stand, you will elevate your monitor to an optimum viewing height while making efficient use of your desk space. Not only will these handcrafted wooden accessories help alleviate strain on your eyes and neck, but they can also make your workspace more visually appealing.
A monitor riser is not the only functional item that you can add to your home office setup to work more comfortably and productively. Consider investing in a wooden handcrafted desk shelf to store essential items within arm's reach, as well as a durable desk mat and mouse pad to provide a more comfortable surface for your keyboard and mouse, further optimizing your overall work experience. Additionally, by choosing sustainable iMac add-ons, you are contributing to a greener future.
Explore more possibilities.