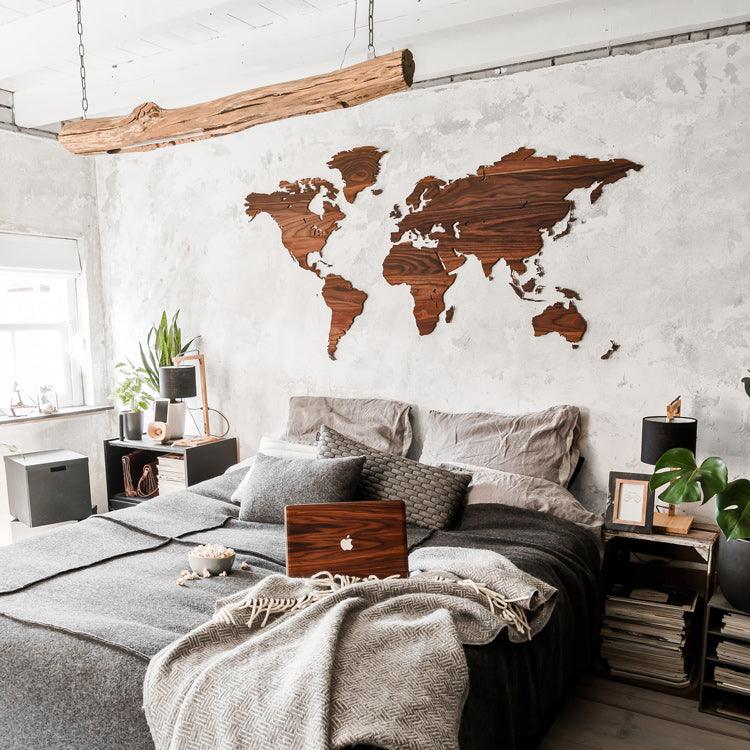 How to refresh your apartment for spring and make our planet a greener place

The long-expected spring has finally arrived, together with the desire for change, especially in interior design. You do not need to renovate your house to feel the breath of fresh air – it is enough to get a few attractive accessories instead. In this article we will show you how to change the look of your home in a few simple steps. We will also explain how by decorating your flat you can contribute to greening of our planet.
Interiors immersed in greenery
Spring means all-encompassing greenery. Trees, flowers, grass – they all grow, bloom and make the world a happy and colourful place. We tend to spend more time in forests and parks, embracing the beauty of nature. It is worth extending this green frenzy and enjoying it also at home. Indoor plants help our eyes to relax; they also remove toxins from the air, allowing us to breath better. And above all they look beautiful.
How to refresh your apartment for spring
Wooden frames for plants
Regardless of whether you want to create a real jungle at home or decide to start calmly, bringing inside two flowers, it is worth taking your time to choose the right pots and stands that will emphasize the natural beauty of your plants. These accessories have a significant impact on the visual aspect of our homes, so it is crucial that they are well chosen. Their appearance is as important as the material they were made of. We suggest you replace the ubiquitous plastic with beautiful and natural wood that will add warmth and character to your interior.
Pots, planters and plant stands by Oakywood
This is exactly what we offer at Oakywood! Our pots and plant stands are elegant and timeless, and made of quality wood. Our wooden succulent planter resembles a hewn diamond. When we created it, we were thinking about geometry and classic beauty. It is modern and at the same time draws on tradition and history, which is why it works great in every interior. Its small size means that it can be placed on desks, window sills, cabinets and stools.

Wooden geometric planters
Plants at home look best when they are placed on different heights: pots can decorate your furniture, they can stand on the floor and be hung from the ceiling, they can also be placed on our mid-century plant stand. It is simple and minimalistic in form, which is why it will look great in both modern and classic interiors. It is available in five sizes, allowing you to choose the right one for your plant.
Travel the world without leaving home
Changing your wall decorations is another great idea for a spring metamorphosis of the interior. Sometimes it is enough to hang your existing pictures differently. But you can also introduce something new, which will give your walls a wow effect. If you decide to go this way, there is no better choice than the wooden world map by Oakywood. It is a beautiful and elegant decoration, made of the highest quality wood, which will look great both in your bedroom and in your living room. Thanks to the innovative mounting method, the map is slightly distanced from the wall on which it is displayed, giving an incredible 3D effect. You will feel a desire to set off into the unknown just by looking at it. And we all know it is from looking at the map that the best trips begin!
Wooden world map
Refresh your interior and do something good!
Ecology and our environment are as important to us as they are to you. This is why our wood comes from sustainable sources – when buying from us you can be sure that you support responsible sourcing of raw materials. You also do something more – for each product bought in our store, Oakywood plants one tree. By gaining elegant interior accessories, you afforest our planet and help mitigate the effects of global warming, give animals a new home, increase the amount of oxygen and water in the atmosphere and remove toxins. In this context, doesn't spring clean gain a whole new meaning ...?