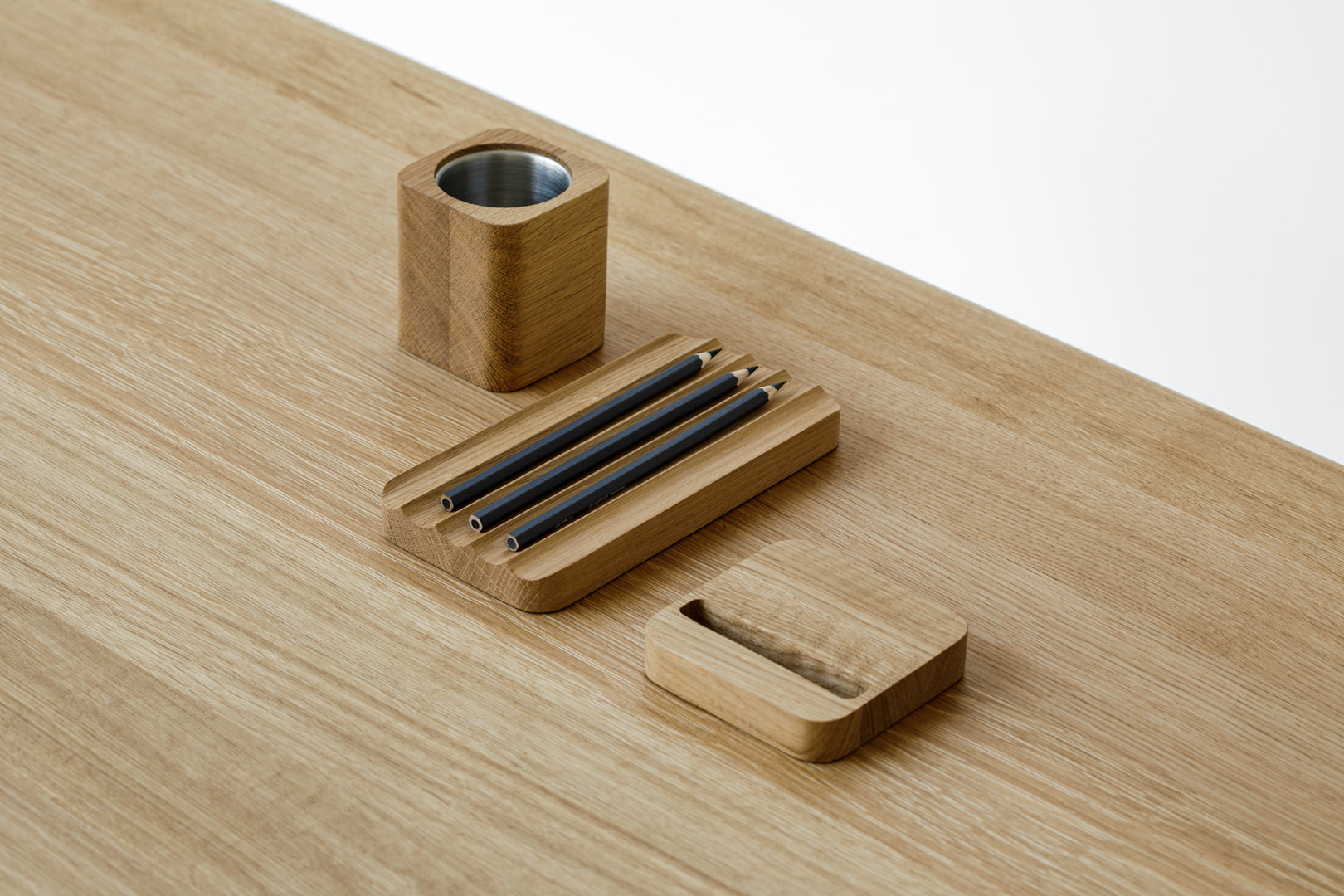 Back to school. Back to reality.
Home Office Survival Guide.
Get 15% off for all of our products.

Going back to reality after vacation might not be the easiest thing in the world, but here we are with a home office survival guide to help you start the new season with a unique, ergonomic, and comfortable workspace!

Having a dream home office, adjusted to your needs, is crucial both for your productivity and work-life balance. It helps you to focus on tasks and perform much better. That's why Oakywood's wooden desks and accessories are the ultimate solution for your workspace. And with our 3D configurator, you can customize selected products so that they would meet all your expectations.
Explore more possibilities.