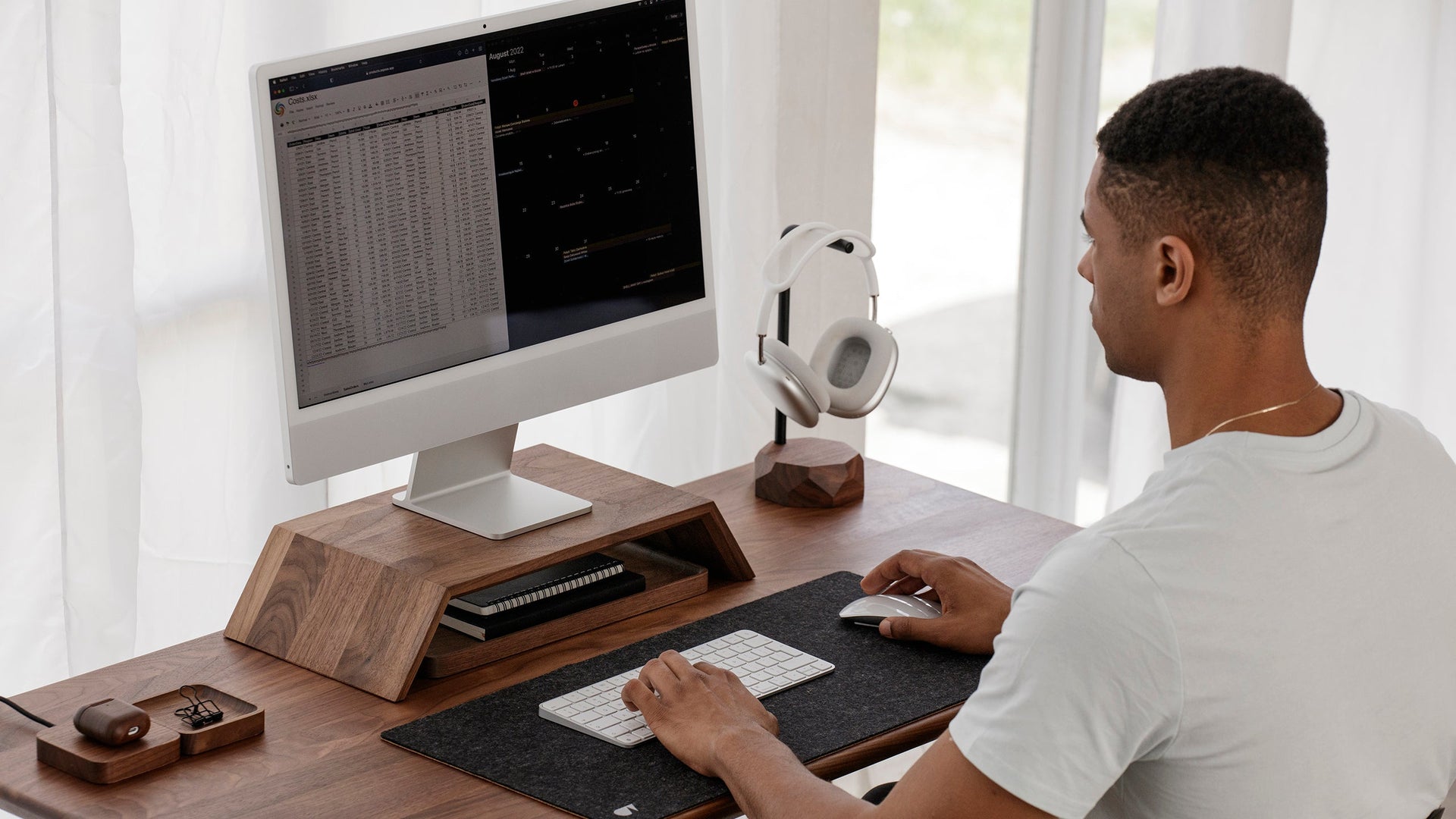 Working on vacation – this doesn't exactly sound like the dream. However, performing your professional duties in a tropical paradise, a quaint little Parisian café, or in a Swiss chalet seems like a tempting alternative to open-space or home offices. Necessity being the mother of invention, jet-setting employees created the concept of a 'workation' (or 'workcation'). Let us give you a few tips on how to plan a working vacation.
2 in 1 – work and holiday
As is the case with all popular new ideas, they must be given a catchy name. Thus, the idea of working whilst on vacation created the workation phenomenon. The concept itself sounds very similar to digital nomadism which we recently covered: that is, combining traveling with remote work. Digital nomadism is a lifestyle adopted by people who choose to be permanently on the move, whereas a workation involves a shorter trip, and is instead a way of breaking the everyday routine.
Workation has become so popular in recent years, it created companies dedicated to organizing working holidays for bigger groups of people. Some businesses have also begun to combine corporate retreats with regular work. In case you're not a fan of group work, you can arrange a solo excursion tailored to your needs, interests, and budget.
Strengths and weaknesses of a workation
Combining work and leisure is bound to have some benefits but also some potential problems. The many advantages of a workation are:
a temporary change of surroundings – increases productivity and inspires,
an escape from the fall/winter gloom to somewhere warmer and sunnier,
even short trips lower the risk of professional burnout,
you don't have to use your vacation days to explore new places or lounge on the beach after hours,
group holiday is a perfect occasion for team-building.
The above arguments and the universal joys of travel, meeting new people, experiencing new cultures, and personal development, could be a precursor to adopting the digital nomad way of life. A workation is a great opportunity to try it out.
A workation can generate some additional costs, however, these depend on a few factors such as where you're heading, how long you're planning to stay, or the time of year you choose for travel – in some cases, a workation can even save you money.
It is also necessary to acknowledge that such solutions are not for everybody. If a specific setup and an office ambiance is what you need to be productive, a workation can have adverse effects on your performance. New surroundings, however inspiring, can be distracting and prevent you from concentrating on your tasks.
What to remember when planning a workation?
A large portion of the Oakywood team works remotely so the concept of a workation isn't new to us – many have some extensive experience in the matter. Here are some pointers from our social media specialist, Marta:
In the past few months I've tried various types of workation. I truly enjoyed all of them, however, I guess what people should consider while organizing one is the work vs vacation ratio. I'd recommend either preparing for a shorter work day or taking a day or two days off during your stay in order to fully embrace the new surroundings. Additionally, think about what your workspace will look like during workation. If going by car: see if you can take a monitor or a laptop stand with you. Nothing worse than an uncomfy working space while trying to relax!
Social Media Specialist
The workspace
While on workation, good workspace organization is key. Remember that you will spend a few hours a day in front of a computer – make your workstation as comfortable and ergonomic as possible so you're in a good shape to sightsee afterward. The best places to stay are rooms and apartments with access to a desk or table to work from. You can also look for coworking spaces or cafes – some of them have workspaces, especially for freelancers.
Equipment and connection
Another essential part of a workation is the right equipment and reliable internet access. Apart from you laptop, phone, and your chargers, you should also consider a spare external drive, a travel plug adapter, or noise cancelling headphones. If you plan on using public Wi-Fi networks, it's recommended you install a VPN.
How long to stay?
How long should your workation be so you can both work and enjoy the local attractions? For relatively close destinations, a few days or a long weekend should be enough. However, if you're planning to travel far, it would be useful to factor in the journey, some time to get settled and familiarize yourself with the area. In short, it's best not to assume you'll start working the same day, right after arriving. The most sensible scenario includes 2-3 days off for travel and settling in (or simply starting your retreat on a weekend).
After hours
Unfortunately, a workation is not an actual vacation – you can't use your whole day for leisurely activities like sightseeing, sunbathing, or hiking in the woods. Before you go, plan what you want to do after hours so you don't waste time trying to come up with activities. Make a list and do some research. Google your immediate area to discover coffee shops or restaurants – saving you precious minutes away from work.
Workation can be a great way of mixing pleasure and business – recharging your proverbial batteries and increasing your productivity and motivation. It's important to remember, however, that a workation is not a substitute for a proper vacation. Set aside a few work-free days when leisure will be your only task.