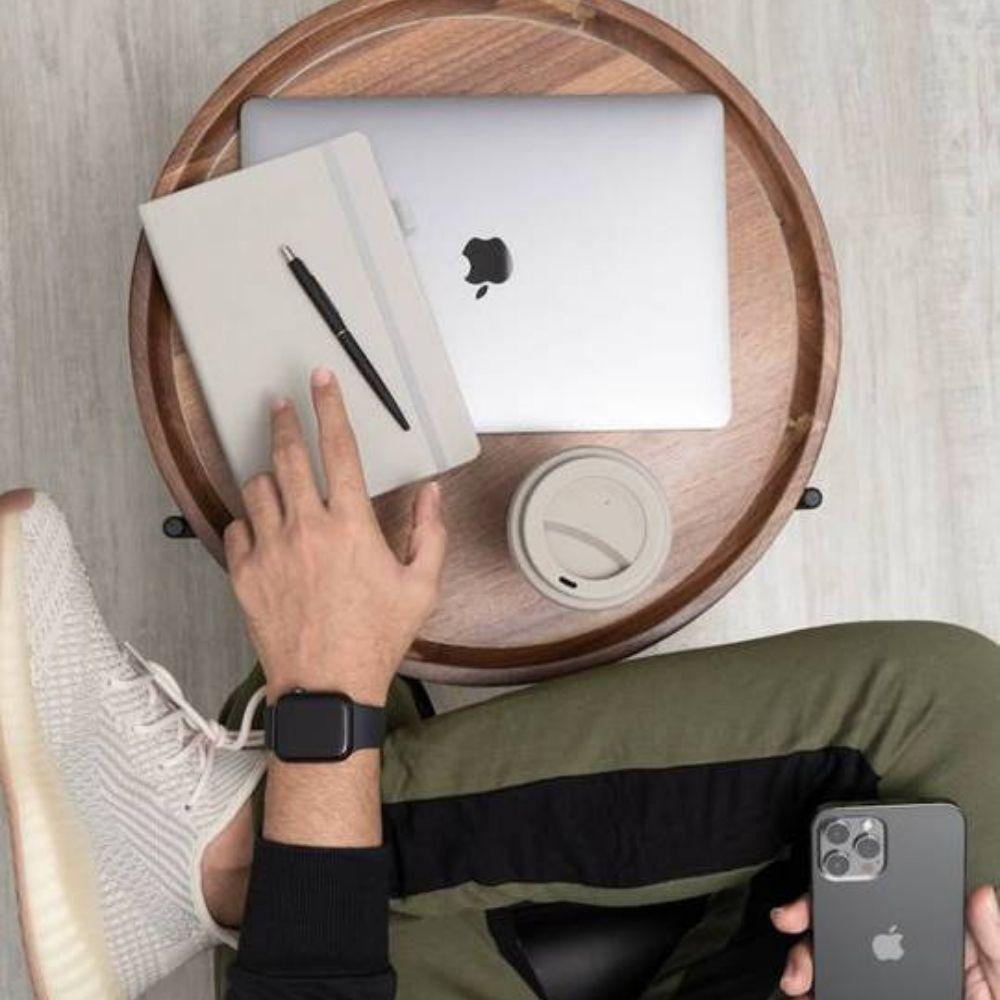 Tj Pinkush - The Man Behind The Camera
Every time you look at our products, you look at them through the prism of his lens. Meet Tj Pinkush - content creator and photographer responsible for most of the pictures you can see on our website. See what questions we asked one of our favorite people behind the camera!
Photo: @tjpinkush
Is your desk always as clean as in your photos?
Not really! As I am a content creator and shoot for various brands, my desk is mostly messy. But when I finish my work, I make sure to keep my desk organized while leaving. Or whenever I am editing on my desk - it looks as neat as you see in my pictures
How do you find real gems among so many technological accessories and gadgets available on the market?
I agree - nowadays, there are so many gadgets and accessories to choose from! I only pick the ones that are really useful for my work and help me get the maximum output. I like Oakywood accessories - they help me stay organized, add more space to my desk, and give a natural wooden touch to my basic setups.
How to take a good setup photo? Where do you get your inspiration from?
A good desk setup picture consists of three things. Firstly: the desk should be well organized with minimal and clean products. Secondly: correct lighting enhances the photo - it can be any sunlight or studio light. Lastly: a great angle and composition makes the viewer relate to the picture and hence like it. As for the inspiration, Instagram & Pinterest are really great sources.
What are you looking for in technology: to make your everyday life easier? Or maybe are you looking for unique design, entertainment?
Technology should make our everyday life easy. It should be useful, helpful with fast task management, and be made of high-quality materials. Like for example, iPhone is loved by so many people for the exact same reason.
The most anticipated product premiere or brand conference in 2021?
This year, the most anticipated product for me would be the new iPad Pro from Apple because it is one of the best gadgets for work & entertainment. Also, I would like to see a newly designed iMac as well.
What are the 3 gadgets you can't imagine your work without?
MacBook, iPhone, AirPods, or a good pair of headphones.
Your 3 favorite office accessories are…
As for the current, my first would surely be a desk shelf from Oakywood. :) The second would be a desk mat as that is most important for me since I do a lot of editing work, and the third would be a good wireless charger.
Do you use all the tech gadgets you have daily?
Not really! You do not need so many tech gadgets to do the work, but multiple gadgets help do the work fast. Since I shoot and edit all day, I mostly use my Mac, camera, and iPhone with AirPods.