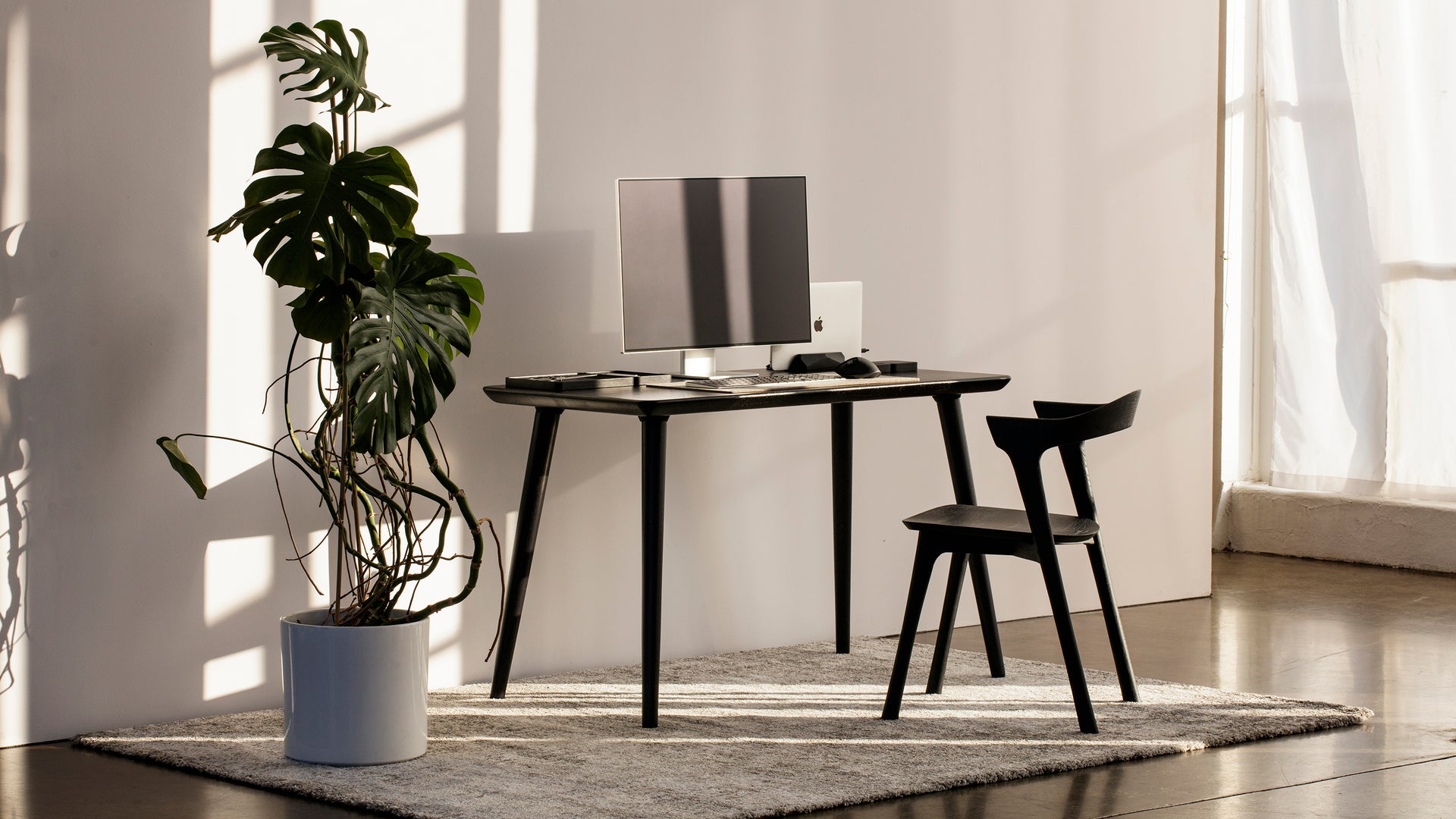 How the past and the present shape the future of design?
Artists taking inspiration from old styles and reinterpreting them in the modern key, the ever repeating trend cycle, bold or subtle callbacks to the bygone eras, and combining the 'old' with the 'new' - are common themes in design, fashion, architecture, or art. Why do we perceive the traditional and old as better? And how can this sentiment influence the future of design?
The retro and vintage resurgence
Second hand items, clothes, vintage handbags, or restored furniture often sell better than those produced contemporarily, fresh off the assembly line. According to a report published by ThredUp, an online consignment and thrift store, the business is worth around $211 billion and growing fast - it is estimated to reach up to $350 billion by 2027. One of the reasons why used goods are so popular is their high quality and manufacturing precision, that the mass produced merchandise cannot match. The nostalgia factor also plays a significant role in attracting customers: a sense of longing for the 'good ol' days'.
The appeal of returning to past trends and styles in contemporary design is often rooted in nostalgia, evoking memories of a simpler time, offering comfort, or even offering better materials quality. Vintage items tend to be well-crafted and built to last, instilling confidence in their longevity and aesthetic appeal. They offer a sense of classic, enduring style that transcends fleeting trends, making them a reliable choice for those who appreciate enduring beauty and quality.
Digital creator and PHD candidate in sustainable development
Personally, I believe there's a sense of nostalgia and a deep connection to something familiar from our youth that drives us to revisit that era. Although we didn't grow up during the PRL, we belong to a generation that is aware of that period. We now encounter enduring signs on city streets, designed in that era, which have stood the test of time. As children, we were surrounded by that reality. I think the visual atmosphere of that time resonates subtly in our work. Of course, our aim is not to replicate it exactly, but to infuse it with our own personal touch.
Illustrator and graphic designer
Past inspirations and new interpretations 
Retro and vintage finds are very much in fashion - this includes old trends and styles which inspire contemporary designers who, through reinvention, translate them into the language of modern design. What fascinates them about concepts from the bygone eras? We asked a selection of creators who pointed at quality, uniqueness, and distinct character of old design, which reflects the spirit and values of its time while simultaneously reminding us of the cyclical nature of style.
Indeed, many cult classics from the past inspire contemporary designers. There are a few reasons for this: their quality, manufacturing precision, and the use of durable materials. A lot of those items were simply very well designed objects that combined beautiful proportions with utility. Drawing inspiration from the past is often a stepping stone towards creating new and updated projects, incorporating retro elements, as well as modern technologies and materials.
Graphic designer at Oakywood
Exploring old design styles generates the desire to reinterpret them with fresh zeal so that the contemporary consumer is still charmed by the familiar, vintage aesthetic, yet is still firmly grounded in the current theories on applied arts. Thus, design develops harmoniously by using what's best from the past and combining it with modern elements in order to fully satisfy the needs of a 21st century user.
Drawing inspiration from the past influences design in several ways. It allows designers to adapt and reinterpret old styles to meet contemporary needs and desires. By merging historical elements with modern influences, designers create innovative designs that the modern and the vintage element is noticeable. The cyclical nature of design trends reflects societal changes and values. It also offers an opportunity for designers to preserve the best aspects of the past while infusing them with fresh, current perspectives, ultimately shaping the future of design.
Digital creator and PHD candidate in sustainable development
Rather than directly replicating elements from that era, we find ourselves captivated by the analog character, craftsmanship, and underlying ideas of that time. As we progressed, we felt a desire to reconnect with our roots, the place where we grew up and what we know. We wanted to explore our Polish tradition without any sense of shame or hesitation about our origin.
Illustrator and graphic designer
The future of design: sustainable development and inclusivity?
If we are so eager to draw from the experiences and ideas of past designers, and since we still get delighted by vintage and retro objects - what will design look like in the future? How will current trends form new styles and tastes among consumers? There is no simple answer but we can make some informed predictions: the most valued aspects of retro items are their quality, thoughtful design, and precision of construction - the huge emphasis placed on these qualities makes us hopeful they will become widely popular in the future. This is exactly what we are passionate about here at Oakywood, where we draw from the traditional craftsmanship and combine it with modern, minimalist design.
We also asked our experts about the future of design:
It's difficult to precisely predict the direction design will go, but we can already notice some broad trends take shape. Design, similarly to other fields, will undergo changes according to the ever-evolving culture, technology, and society's needs. I think the future of design will be closely tied to sustainable development and ecology. With time, we will become more aware of the way our projects affect the environment and will begin to create more eco-friendly and sustainable solutions.
Design will be increasingly connected to smart solutions which improve our everyday lives. Our growing awareness of and interest in artisanal, local craft and unique, handmade items will also influence the development of design.
Architect and blogger at Design your home
Drawing inspiration from the past indeed plays a pivotal role in shaping the future of design. It enables a dynamic transition, where elements from past trends are adapted to fit the current cultural atmosphere. This adaptation can result in innovative and eclectic designs. It's an evolution of design that ensures the preservation of valuable elements from the past while staying in tune with the ever-changing pulse of society.
Digital creator and PHD candidate in sustainable development
We don't have the ability to fully predict the future of design, but there are factors which allow us to paint a vague picture. Furniture is always a reflection of lifestyle, innovation, and contemporary technologies. Because of our growing environmental awareness, we can expect the furniture of the future to be increasingly concerned with the principles of sustainable development, as the designers seek newer, more innovative materials. Other features that will be explored in design are ergonomics and personalization: increasing health awareness will be reflected in the way we think of new products.
Graphic designer at Oakywood
I think the future of design will be very exciting and overflowing with innovation. Considering the developing technologies, we have access to more advanced materials and design tools. I see an increase of interest in eco-friendly design, sustainable solutions, and smart home systems. The future of design will also involve personalization of our interiors and conscious choices regarding our amenities to accurately reflect the lifestyle and needs of their inhabitants. And this will be done while simultaneously combining aesthetics with functionality. Design will still evolve and follow new trends, but it will remain respectful of tradition.
I believe that the new generations of interior designers will seek inspiration in modern trends as well as the past. Some proven elements will be continued while new concepts and technologies are introduced. This will adjust them to the ever-changing needs, lifestyle, and challenges the future may bring.
Architect and blogger at Design your home
Members of the Design in Innovation Network, a group which brings together British designers and innovators, hold a similar view. According to Ben Peace, a Valuechain Director of Sustainability, in the future we're going to need to get better at designing things that don't create negative impacts on the environment but instead create positive impacts that regenerate our world. Cat Drew, Chief Design Officer in the Design Council believes that in the future, designers will work much more across boundaries; working with other designers to take a really holistic approach and with other professions like engineers, philosophers, and ecologists; people who work in care, tech and AI. 
Besides the principles of sustainable development and environmental protection, the future of design must also include solutions that are accessible to the widest possible audience. This is why inclusive design will play an important role going forward, while the interest already grows everyday. High quality, durability, and timeless style of the past, together with new technologies and growing environmental awareness - that's design heading towards a bright future.