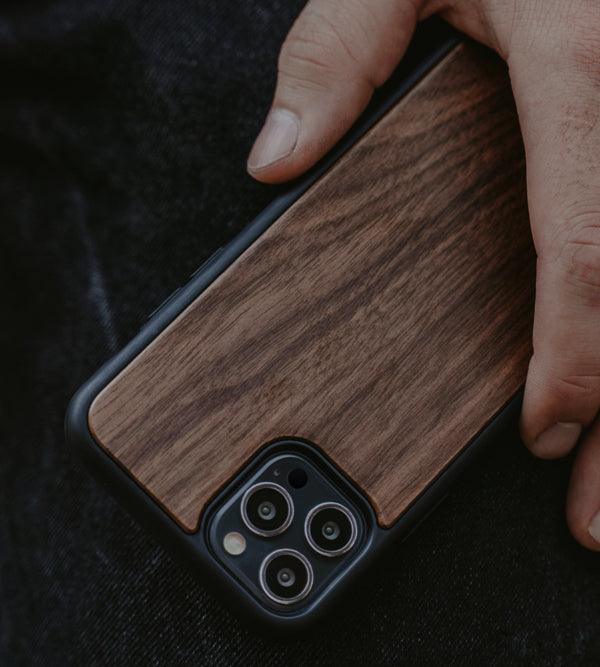 iPhone 12: accessories, case, charger
October 13 was a day eagerly awaited by all fans of the Apple brand. After more than a month of delay (in relation to the initial arrangements), the great premiere of new iPhones finally took place. During the Hi, Speed ​​conference, four new models were introduced:
iPhone 12 Mini (5.4")
iPhone 12 (6.1")
iPhone 12 Pro (6.1")
iPhone 12 Pro Max (6.7")
According to the leaks that have been circulating on the web for weeks, the design of the new models refers to earlier generations. All new Apple smartphones have characteristic angular frames - aluminum or steel. In addition, the iPhone 12 has been covered with a Ceramic Shield layer, significantly increasing its resistance to falls. Other improvements include increased water resistance, excellent Super Retina XDR Oled display and support for MagSafe technology, which allows convenient & effective wireless charging.
iPhone 12 & ecology
Small changes make a big difference. Apple says that by removing the power adapter and EarPods from the box, and transitioning their manufacturing partners to renewable energy, they are able to reduce CO2 emissions by 2 million tons per year! Some say that Apple's decision is primarily a big saving for the company. However, we fully support this ecological solution!
We are convinced that Apple's decision will not only be an example for other tech companies but above all an encouragement that we all reach for high-quality technological accessories. One favorite item for years. Doesn't that sound great?
iPhone 12 charger
Our passion is to create durable and beautiful accessories for modern devices. Therefore, in the Oakywood offer you will find a solid and stylish, ecological alternative to plastic iPhone chargers. Single docking stations, iPhone & Apple Watch chargers, dual and triple docks - for iPhone, Apple Watch and AirPods. Wireless chargers with a power of 10 W. All this is handcrafted from walnut or oak wood in a small workshop in Podhale!
iPhone 12 Cases
The fundamental change that has taken place in the iPhone 12 compared to previous models is the appearance of the phone. Designers decided to go back to the roots, again reaching for the "angular" shape known, among others, from iPhone 4 or 5 models. Due to the upgrade of the rear camera, new shape and dimensions, all owners of older iPhones will have to get a new case.
If you like our wooden accessories, we have good news for you: iPhone 12 cases are now available in our online store! Matching the new standards, compatible with docks and wireless chargers, the thin and durable case will give your device some... natural beauty.