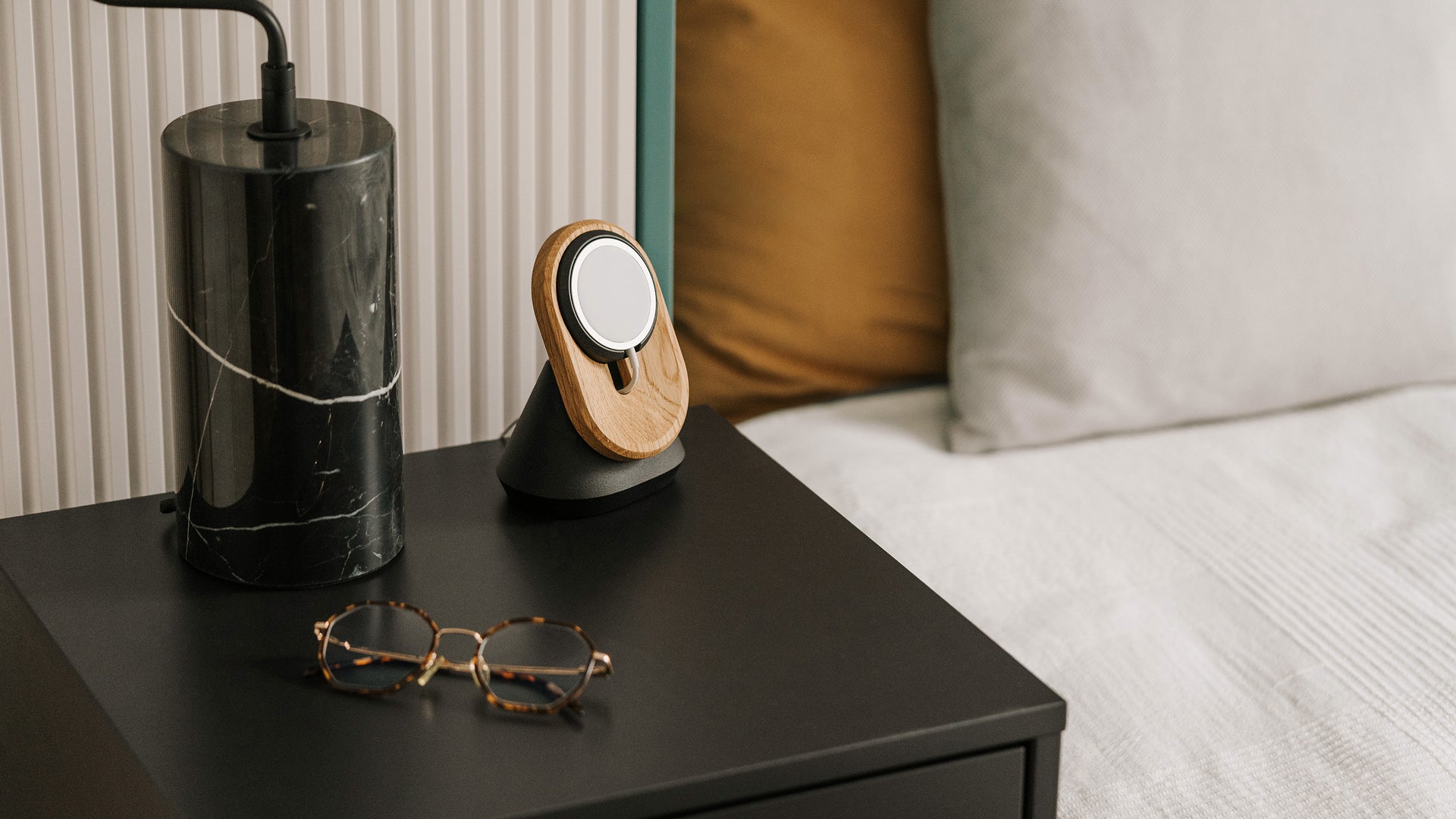 Why is design so important?
Creating products which effortlessly combine beauty with functionality is of utmost importance for everyone here at Oakywood; our accessories are all meticulously designed and thoroughly tested for their usefulness. Since design is one of the key aspects of our brand, we want to tell you a little bit about its history and the role it plays in making our products.
Early design history
Although the modern understanding of design begins with Bauhaus, its first signs can be seen even a few centuries earlier. According to Anna Dziadkiewicz, the roots of design as an independent discipline as well as its significance for business can be traced back to the renaissance. This is when the concept of "arti del disegno" came into existence to describe the art of drawing. […] The word "design", however, first appeared in 19th century England (first Design Academies date back to 1936), referring to the act of designing products with wider use.
Bauhaus, the school of modern design active between 1919 and 1933, initiated a new era of design and massively impacted its evolution: the role of functionality and ergonomics came to the forefront. This approach was also affected by the industrial revolution and the introduction of mass production: the products became both aesthetically pleasing and useful, while remaining financially accessible for a wider audience, not just the wealthy class.
The clearest, but still not entirely satisfactory, way to define design is through its relationship with mass production. […][…] The designer was needed to give a definitive form to the new categories of object that industry was inventing, and to give them a character that would persuade consumers to buy them.
B is for Bauhaus: an A-Z of the Modern World, pp. 139-142
The idea behind Bauhaus was to merge craft with art under the auspices of utility: here, beauty is synonymous with simplicity and must remain functional. These objects are created for the purpose of making everyday life easier with style. This exact approach towards industrial design remains to this day.
Design and company development
The current reality of the free market system makes design indispensable to growth, especially for businesses striving towards sustainable development. Designing solutions with maximum functionality (even multifunctionality) ensures the optimal use of materials and makes the manufacturing process even more efficient. In turn, good design brings both economic and ecological benefits: it promotes responsible use of resources, makes environmental protection more accessible, reduces waste and carbon emissions, and even cuts production costs. Thoughtful and precise design leads to products that are higher in quality, stand out amongst the competition, and command the attention of the consumer.
Design and user needs
Modern design that champions functionality and ergonomics is, undeniably, centered around human experience and needs. The object itself is secondary to its user, and so such an approach is often called the "user-centered design".
Designing products that answer the most pressing needs and the boldest expectations of its users is heavily supported by market research and brand-created communities of clients. This allows us to get to know the challenges and problems our potential customers struggle with everyday; their expectations and preferences; goals that drive them to work in their personal and professional lives – and respond by creating products tailored to their needs. At Oakywood, we have taken it a step further and decided to involve our clients in the design process of various products. Our 3D configurator allows you to adjust our desks and accessories to their individual realities. We firmly believe that this is the future of design: combining our expertise with our customers' experiences and needs – this is how a perfect product is made.