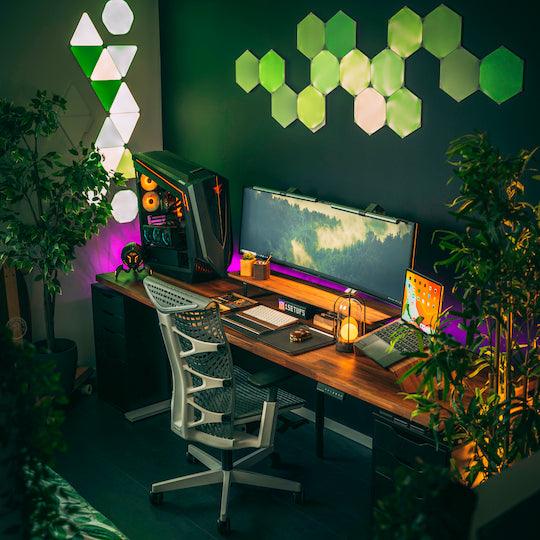 Home Office Guide - Organize Your Work Space & Be More Productive
At Oakywood, we like to share proven and affordable solutions that make work effective and pleasant. We focus on multifunctional and ergonomic products that facilitate work in a dynamically changing environment - in the office, travel and home office.
Some time ago, we decided to select the most important conclusions that came to our minds during the last few years of hybrid/ remote work. Below you can see the effects of our work!
Discover Home Office Guide - our free e-book for all those who want to raise their work-from-home experience to a new level.
A list of topics covered in our guide:
Organize your stuff - de-clutter your work space
First things first - how to choose a perfect desk
Green-up your space - why plants in an office space are always a good idea
Broaden your point of view - why two monitors are better than one
Goodbye, cables - the future is wireless
A bed is not a desk - the importance of a professional work environment in your home office
Everything matters - add some happy to your work space
Tips for procrastinators - methods and tools to skyrocket your productivity
In Home Office Guide, you will find:
to-do lists
inspirational setup pictures
tools & apps recommendations
product suggestions
Download Home Office Guide, follow our tips, and learn how to organize your work space!