We could divide technological accessories into three groups. Firstly, there are devices without which we cannot imagine our lives. Secondly, those that are only a nice gadget. And eventually, those that seemed useless - until the first try. In our experience, the headphone stands fall into this third category. But why?
Optimizing our desk makes us feel more relaxed and helps to organize our work. Therefore, each of our equipment should have a permanent place. Desk pads, holders, and stands are useful office accessories that help in the uneven battle for every precious inch of extra space to work.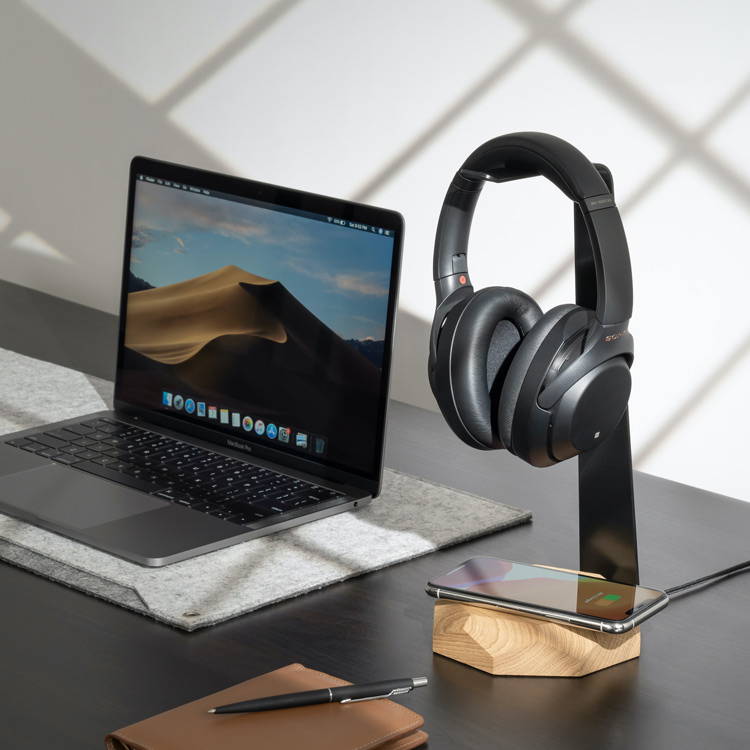 The headphones stands allow you to hang your headphones on a special holder. Hence, your equipment is not only well displayed but also safe and sound. Headphones hung on appropriate stand damage much slower than those casually thrown on a pile of office supplies!
If you still are not convinced, take a look at the neatest multifunctional and designer solutions we have found for you. Our top picks include bestseller headphones stands with wireless chargers, stands with RGB lighting, and a couple of DIY ideas!
2 in 1 Headphone Stand & Charger
For a long time, we also could not find a headphone stand that would meet our expectations. We were looking for a durable, elegant, and natural product that would be an attractive alternative to the offer of electronics stores dominated by cheap plastic. That is how our first model, a solid wood and steel headphone stand, was created.
Natural materials: solid walnut and oak wood, ecological oils. The simplicity of clean, geometric lines. While we were delighted with the result of our work, we decided to go a step further and design a multifunctional device that will enable even better optimization of the workplace.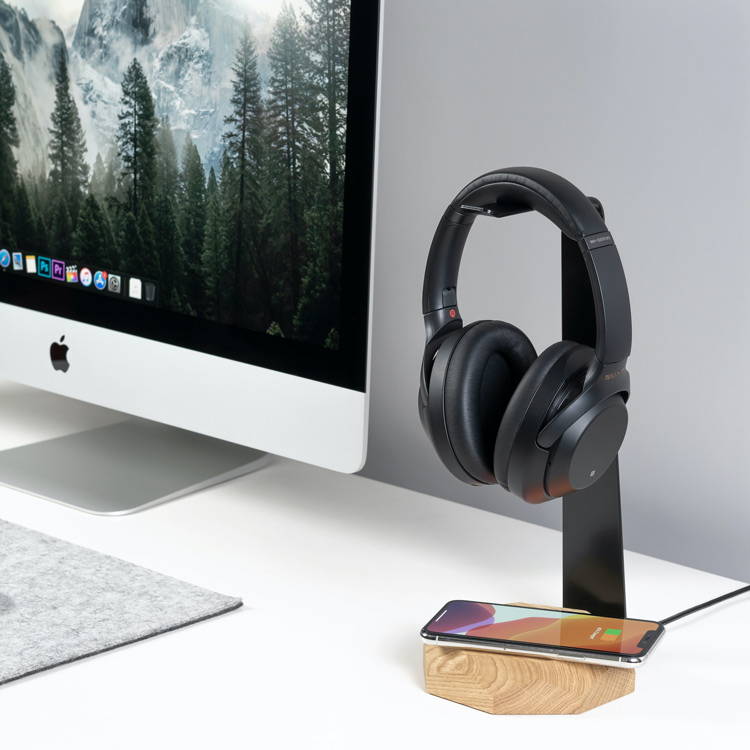 This is how Oakywood headphones stands with a wireless charger were created - visually almost no different from the basic model, yet enriched with a whole spectrum of new possibilities! A 10W fast wireless charger forms the basis of the headphone stand, and a steel structure attached to it allows you to store your headphones safely.
Razer Base Station Chroma
Another interesting proposition of the high-end stand for headphones is the stand from the iconic Razer company - Base Station Chroma. The Razer Chroma RGB system offers a wide range of ready-made lighting effects and also allows you to fully personalize your gear in Chroma Studio mode. It is also possible to synchronize the Chroma collection with your Smart Home devices - incl. matching it with Philips Hue and Nanoleaf systems.
The Chroma headphone stand has non-slip feet and a weighted base with a built-in USB port, which reduces the amount of cables on the desk.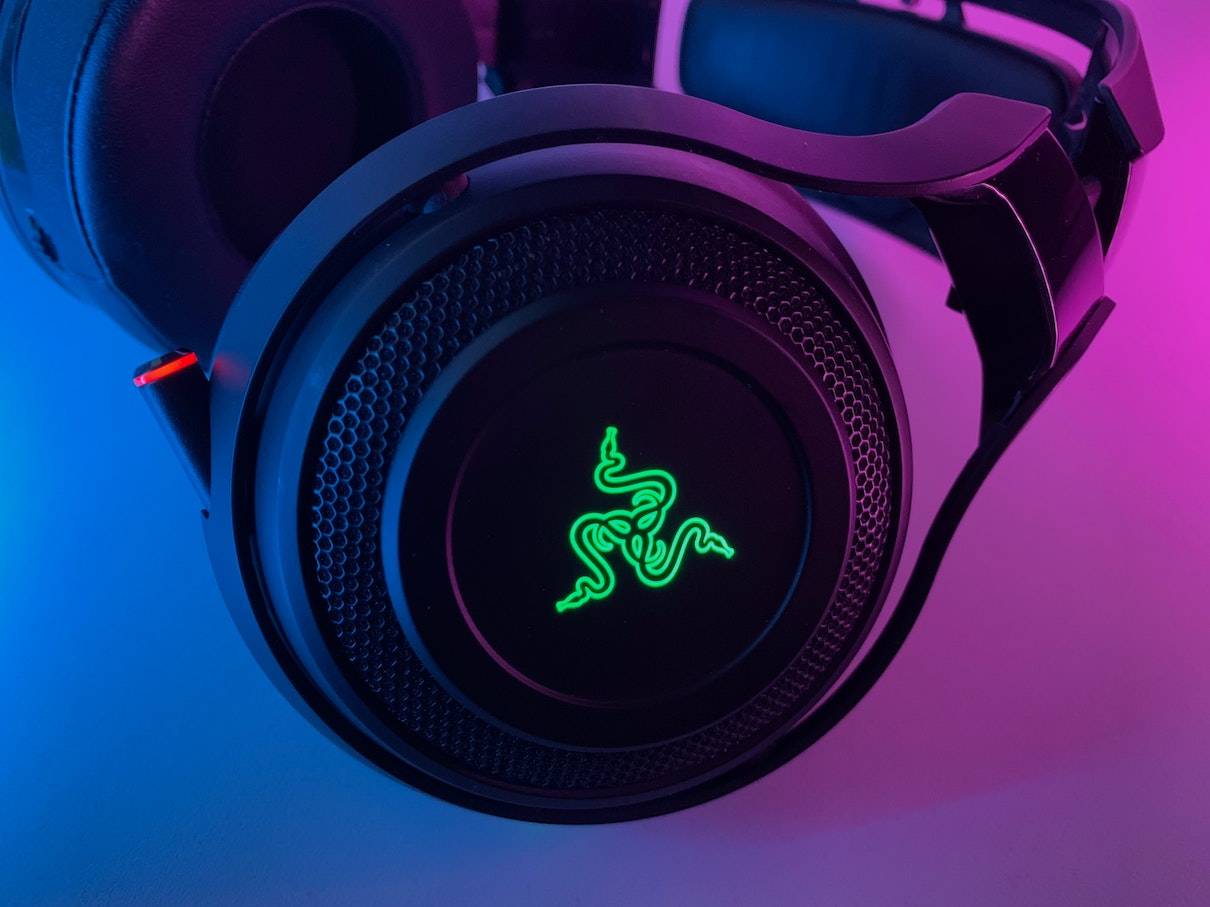 Omega Sound Headphones Stands
The Omega Sound headphones stands are a solution for music fans who want to display their headphones in an original way. Omega stands are available in various colors and in interesting shapes - including the flagship Greek letter Omega or the head. Made of plywood covered with veneer, they are a simple and stylish, yet economical option for owners of over-ear headphones.
If you don't want to spend money on a headphones stands and you like to make various items with your own hands, you can use one of the tutorials available on the web. You can create a DIY headphone stand yourself from items available in every store - e.g. from an aluminum rod, according to the instructions of Youtuber YetAnotherTechChannel, or from wood.
A wooden DIY headphone stand is not difficult to make, but to create it you will need an extra equipment and materials: wood glue, saw, grinder and clamps. Sounds complicated? You can also use items that you have at home to make the DIY headphone stand in easier version: Lego bricks, an old toy, cardboard boxes or bottles.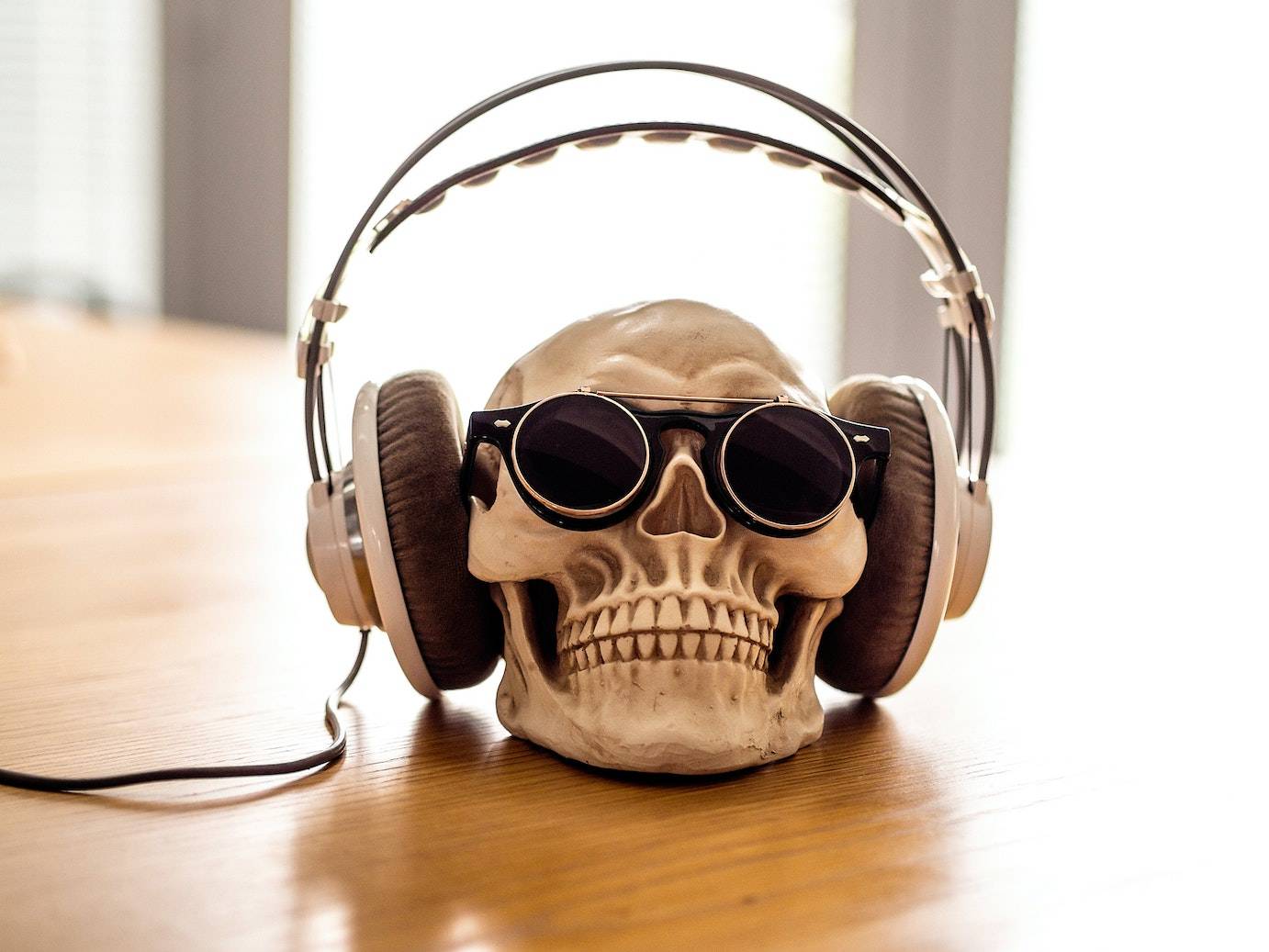 If you're not the DIY type, don't worry. Remember about our other ideas and choose the one you like the most.
Still not sure? Contact us - we will be happy to help you!