Sustainable design
Nature, design, and balance – these are the values that guide our creative process at Oakywood. Therefore, we only use sustainably sourced, noble, natural materials of the highest quality. This makes our products durable, functional, and beautiful so using them is pure joy.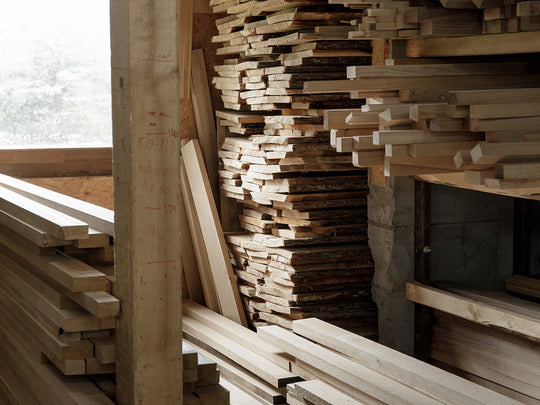 Quality and sustainability are Oakywood's utmost priorities – our wood comes solely from responsible sources. We use hard wood distinguished by its impressive sturdiness and durability, making it most suited to our processing methods and an excellent material for wooden office accessories.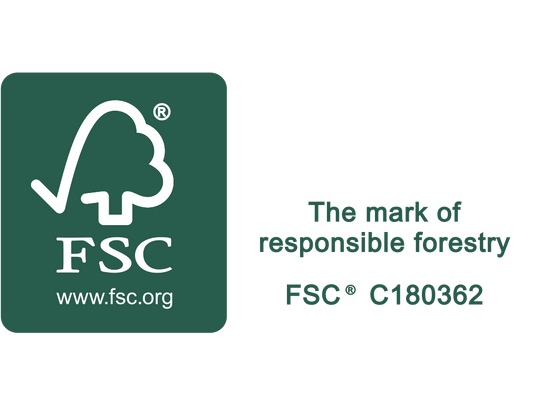 FSC®
The Forest Stewardship Council® (FSC®) is a global, not-for-profit organization dedicated to the promotion of responsible forest management worldwide. FSC defines standards based on agreed principles for responsible forest stewardship that are supported by environmental, social, and economic stakeholders. To learn more, visit www.fsc.org

Ask for FSC® certified products (CU-COC-889634).
Oak wood sourced in Poland is firm, incredibly durable, and resistant to damage. Its distinctive heaviness works beautifully with its subtle coloring and prominent grain. Here at Oakywood we use solid oak wood and oak wood veneer.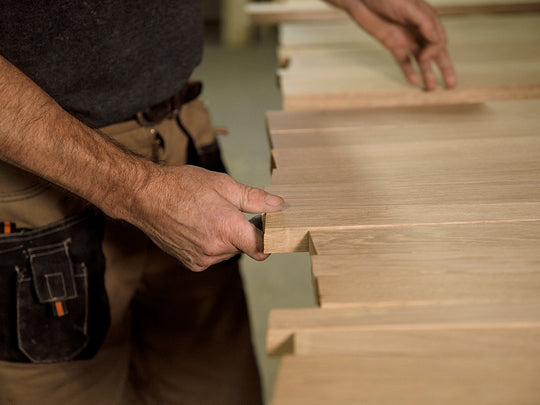 USA sourced walnut wood is durable, tough, and damage resistant. Its unique deep chocolate color is elegantly enhanced by its pronounced wood grain. Here at Oakywood we use solid walnut wood and walnut wood veneer.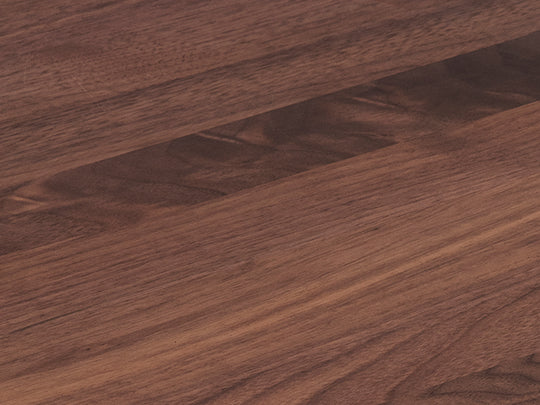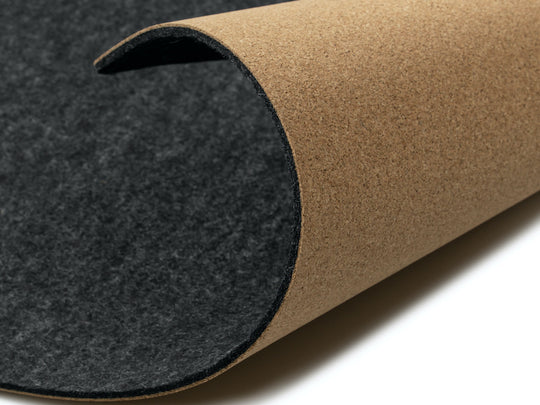 Cork
Portuguese cork is a natural and ecological material, harvested in a way which allows full regeneration of the tree. The outer layer of the cork oak is carefully removed and grows back over time.

Material details:
Lenght - (ISO 7322) 960 mm
Width - (ISO 7322) 650 mm
Thickness - (ISO 7322) 0.8-200 mm
Specific weight - (ISO 7322) ≥ 170 Kg/m³
Tensile strength - (ISO 7322) ≥ 650 KPa
Compression - (ISO 7322) 25-50%
Recovery - (ISO 7322) ≥ 75%
Boiling water resistance - (ISO 7322) No degradation
Formaldehyde - Not detectable
Dimensional stability - ≤ 0.5%
Wool felt
Merino wool felt is a natural material, which yields a unique tactile experience. It is biodegradable, non-toxic, non-flammable, and 'breathable', it also absorbs moisture without retaining odors. At Oakywood, we only use cruelty-free felt with a 100 OEKO-TEX certification, sourced in Germany.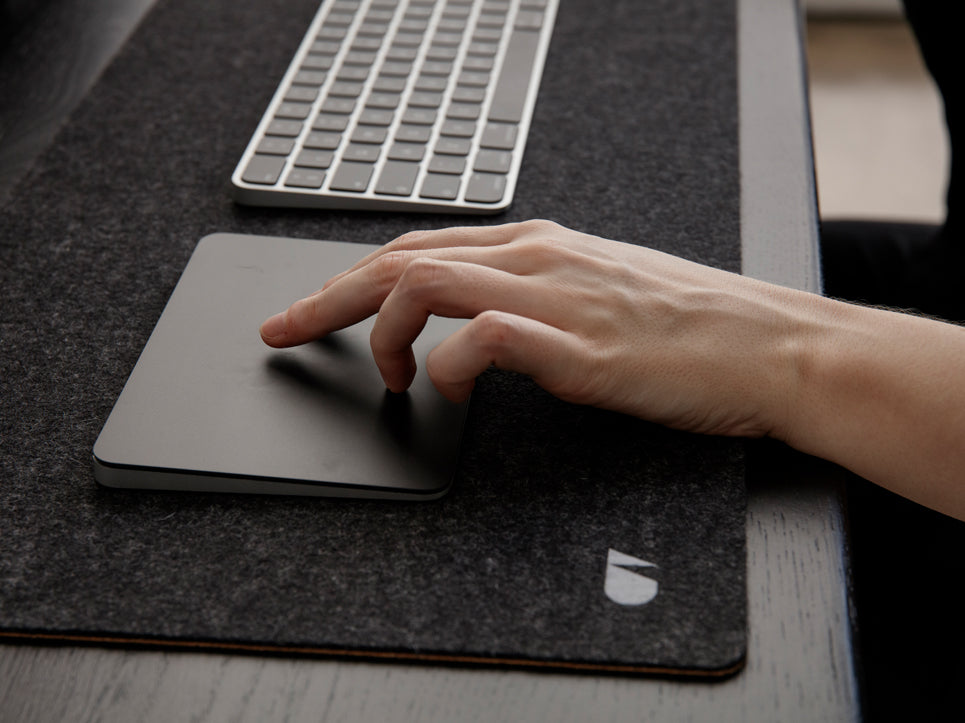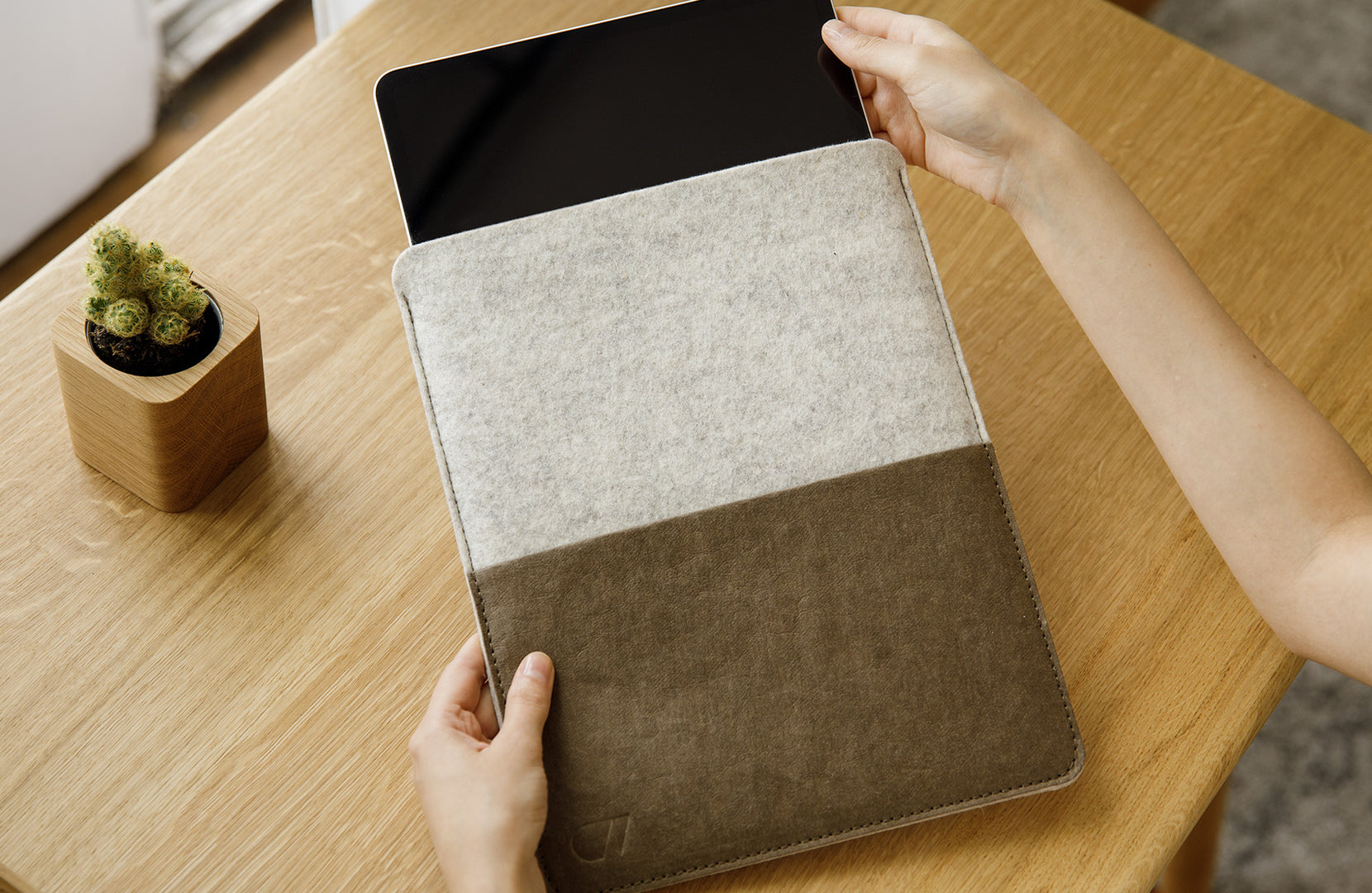 Steel
At Oakywood we work with stainless steel and powder coated carbon steel. Steel is useful for its high strength and several other properties.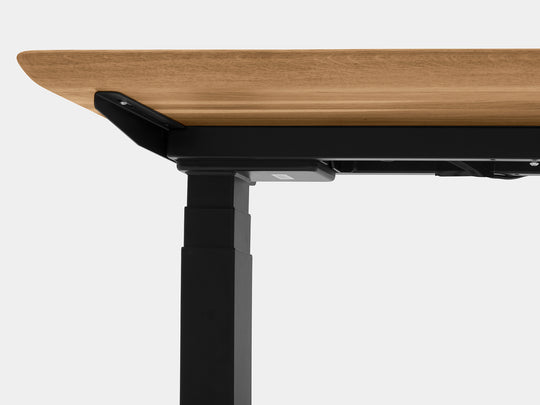 Due to its chromium content, stainless steel is resistant against corrosion and mechanical damage. This makes it an excellent element of our laptop docks and Oakywood wireless chargers.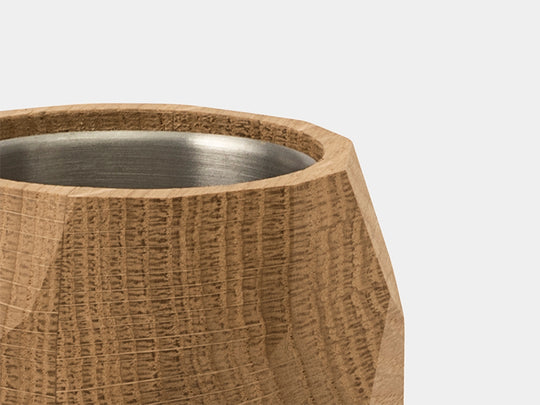 Powder coated carbon steel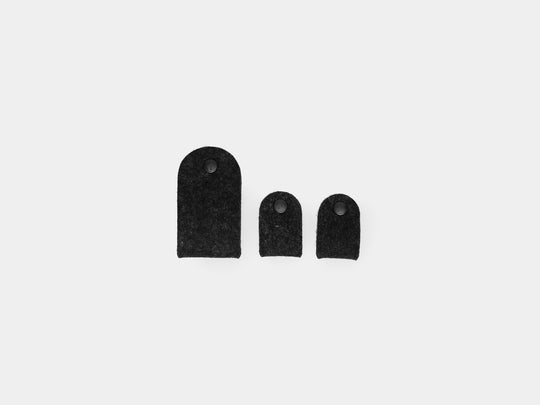 Thanks to the surface covered with electrostatic paint powder, the steel becomes durable and resistant to corrosion, chemical or mechanical damage, and high temperatures. At Oakywood, we use powder coated steel to manufacture our handles, legs, and backrests in products such as the Headphone Stand, Desk Shelf, or Laptop Stand.