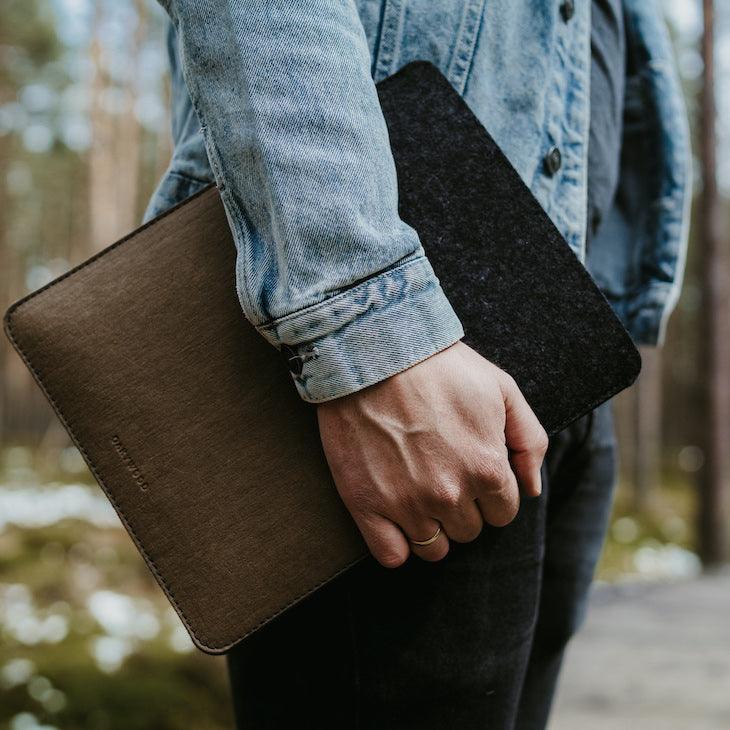 Father's Day Gift Ideas for All Types of Dads
The perfect gift for Father's Day? It can be large or small, expensive or cheap, but most of all, the ideal gift should meet the needs and interests of your dad. Sometimes it doesn't take much to show our care and love and make your parents smile. Useful desk accessories, unique wooden decor, engraved headphone accessories for a music lover? The more creative, the better! Check out our gift suggestions for all types of dads and choose the one that suits your father best.
A Father's Day gift for a geek
A wooden monitor stand or a premium desk shelf is a perfect gift for a father who spends a lot of time at his home office. If you are looking for something meaningful, be sure to customize your order. The personalized engraving will transform any wooden item into a unique gift for your dearest geek!
Oakywood monitor and laptop stands are not only beautiful but also highly practical. Our computer accessories raise the device to an ergonomic position at eye level, reducing eye and neck strain.
A gift for an eco-enthusiast
At Oakywood, we plant one tree for each product sold and use only ecological materials from responsible sources. We use certified wood: oak and American walnut, 100 OEKO-TEX merino wool felt, and washpapa -impregnated sewing and washing paper. If your dad is committed to ecological values, you can order any product from our store - perhaps a geometric wooden planter or a mid-century plant stand?
All Oakywood accessories are packed in decorative cardboard boxes. In your parcel, you will not find disposable plastic or any materials harmful to the environment. That's why all products purchased in our store are a perfect gift for any eco-enthusiast!
A gift for the globetrotter dad
The perfect Father's Day gift for a globetrotter dad? A felt AirPods case, a wooden phone case with a compass engraving, or... a wooden world map!
If your dad likes traveling, a little gadget which he can use during his journeys is certainly a good idea. Moreover, you can consider buying a beautiful guide or a book full of inspiring travel pictures. If you want to buy an album, a guide, or a non-fiction book, you can choose something related to your dad's dream direction or a place he likes to come back to.
A small gift for an organization lover
Many of us like to receive small practical gifts: notebooks, pens, calendars, wallets. If you want to give your dad an item that he will use every day, consider buying a small yet high-end product. Be sure to choose a little thing that will not be damaged even in everyday use - so your dad will not have to replace it after a while for a new model.
If your dad likes organization, you can give him a small, practical, handcrafted wooden item: a wooden tray, a docking station with an organizer, or a wooden pencil cup.
Remember that no matter what gift you choose for your dad, the most significant gift for any parent is your presence, care, and support. If you want to gift your dad with any Oakywood accessories, remember to use the discount code FATHER20*. Happy Father's Day to all dads out there!
*8-15.06.2021, for all Oakywood products