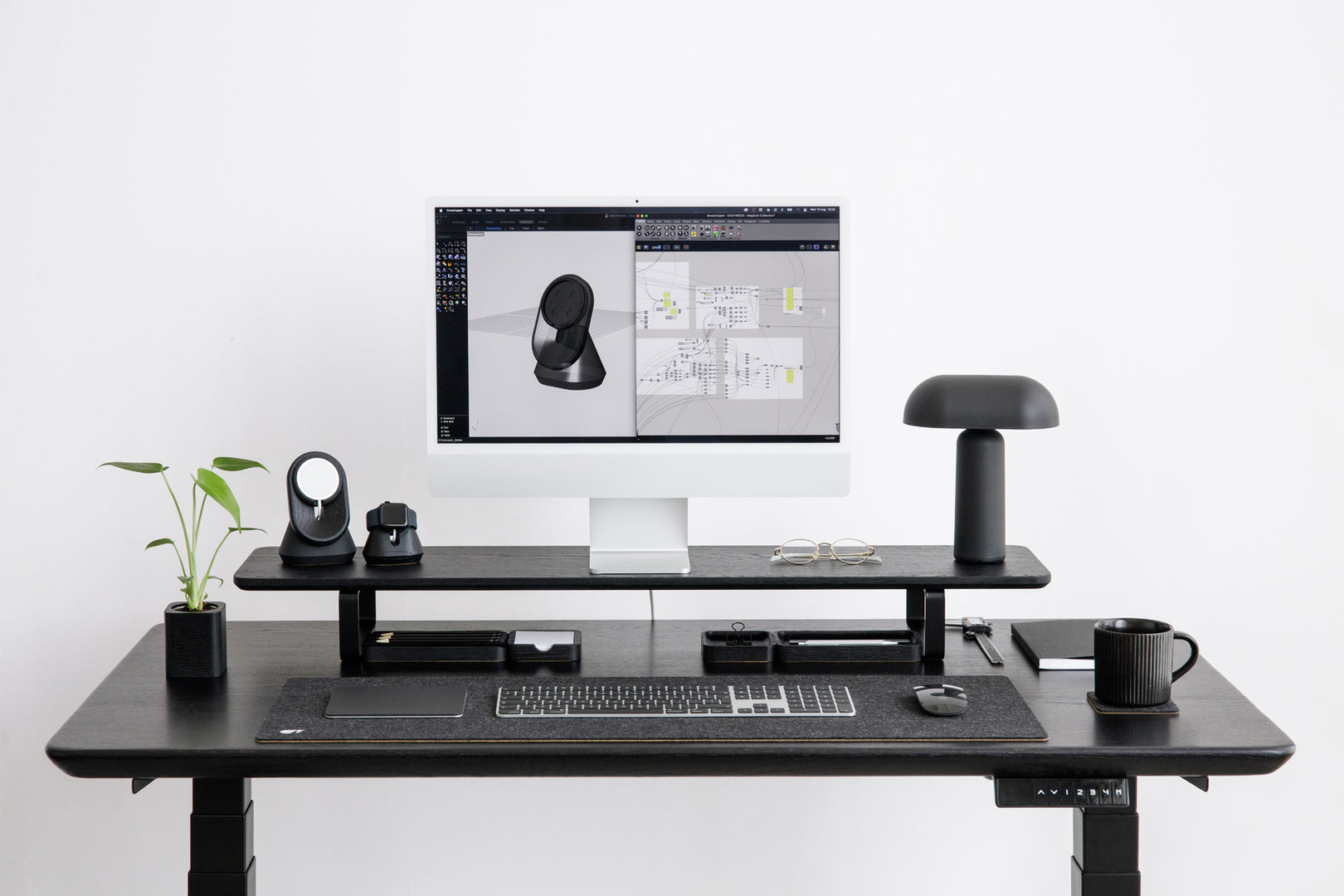 Customize your Desk Shelf
Tailor your workspace to your individual needs.
Desk Shelf Configurator
The Oakywood 3D configurator is a revolutionary tool that allows you to create your own dream desk shelf. You can adjust the length and width with an accuracy of 1 cm, as well as choose the most suitable material for the wooden shelf and the color of the steel stand.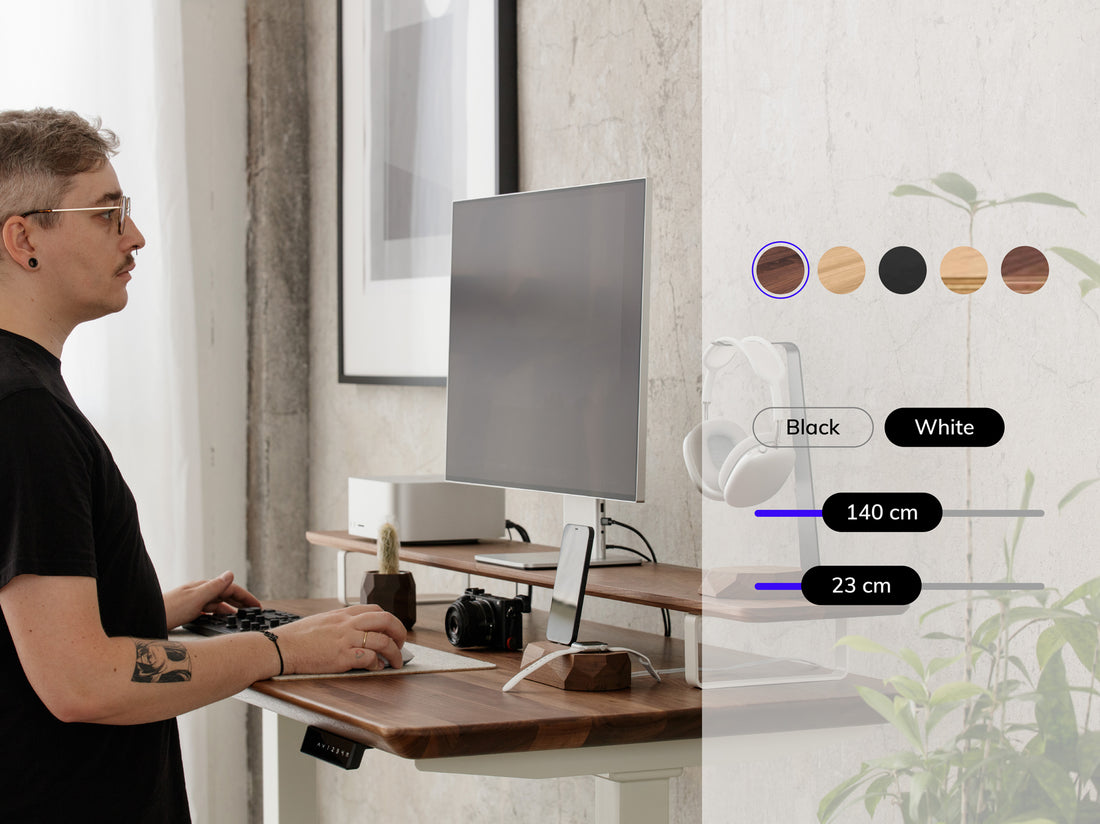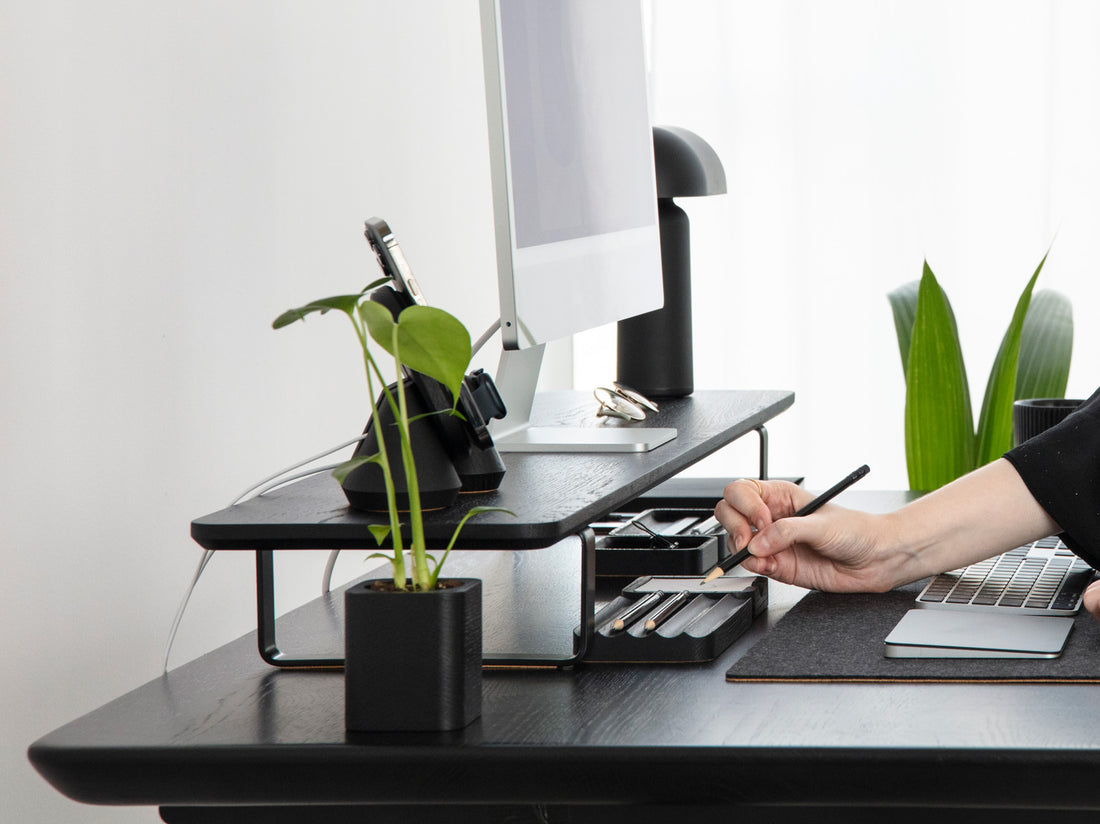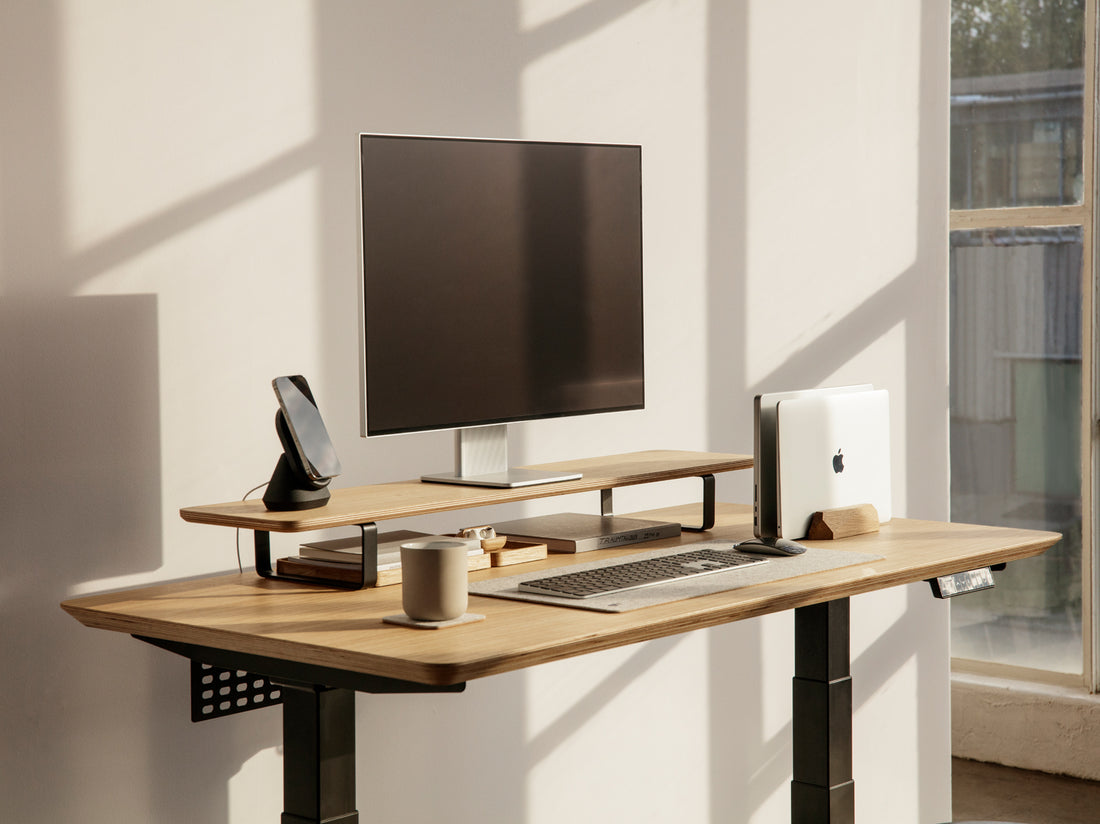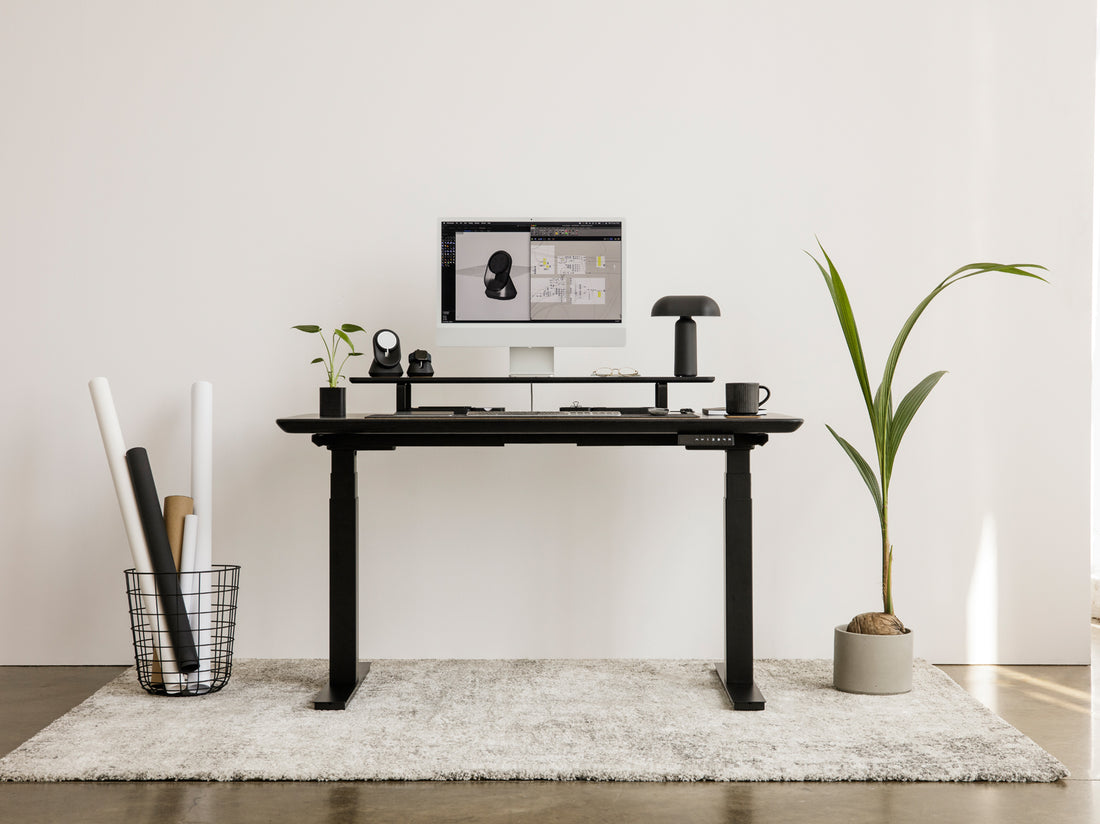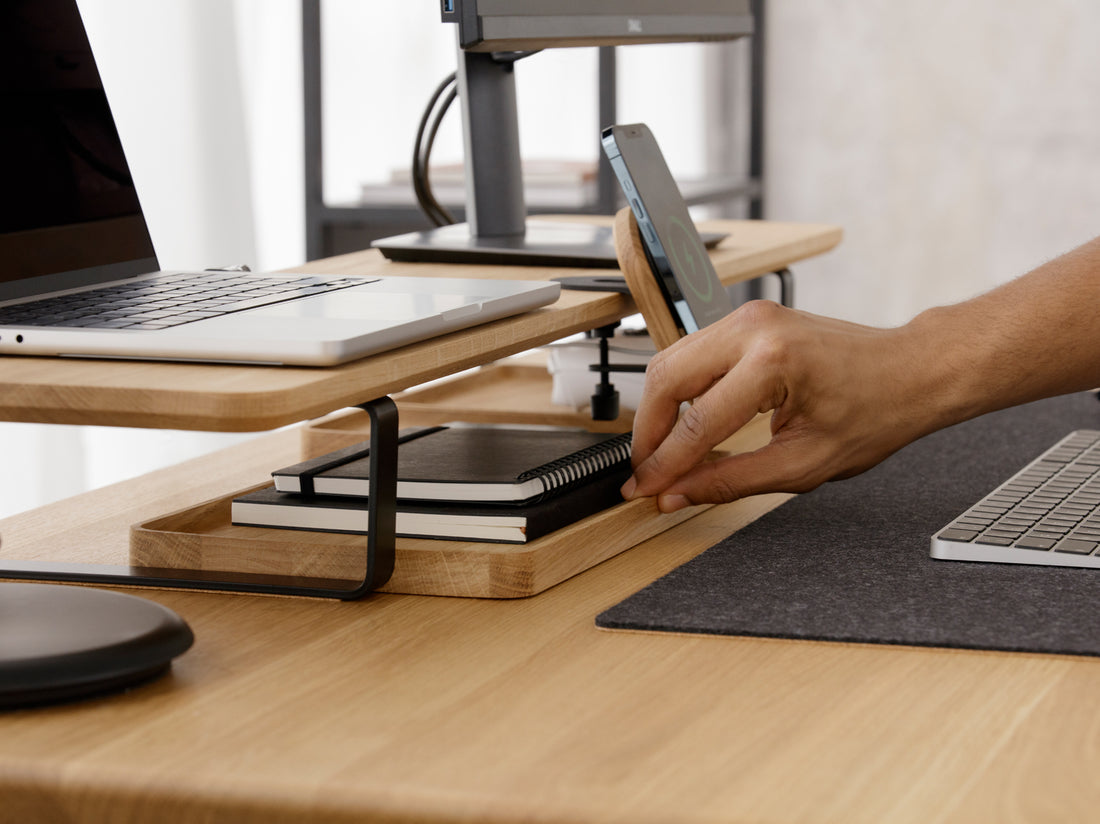 Custom standing desk
If you're looking for a desk shelf that perfectly fits your workstation, then the Oakywood 3D customizer is just what you need. Our configurator allows you to create the product of your dreams by giving you control over its design. Making modifications is as easy as ever: you can adjust the width and length with an accuracy of 1 cm, as well as choose from a variety of materials: solid wood or veneer, oak or walnut, neutral or black. Finally, you can pick out the color of the steel legs that best suits your work from home setup. All the changes are displayed in real time – you can make sure that's exactly the product that you want.
One of the most important assets of our configurator is the texture transfer technology, which gives you an unusual user experience. The product has been scanned to generate the most realistic 3D model, where the materials behave as they would in the real world: for instance, the wood retains its smoothness, roughness and grain. This innovative and easy-to-use tool puts the power in your hands so that you can design a desk shelf suited to your reinvented workspace.