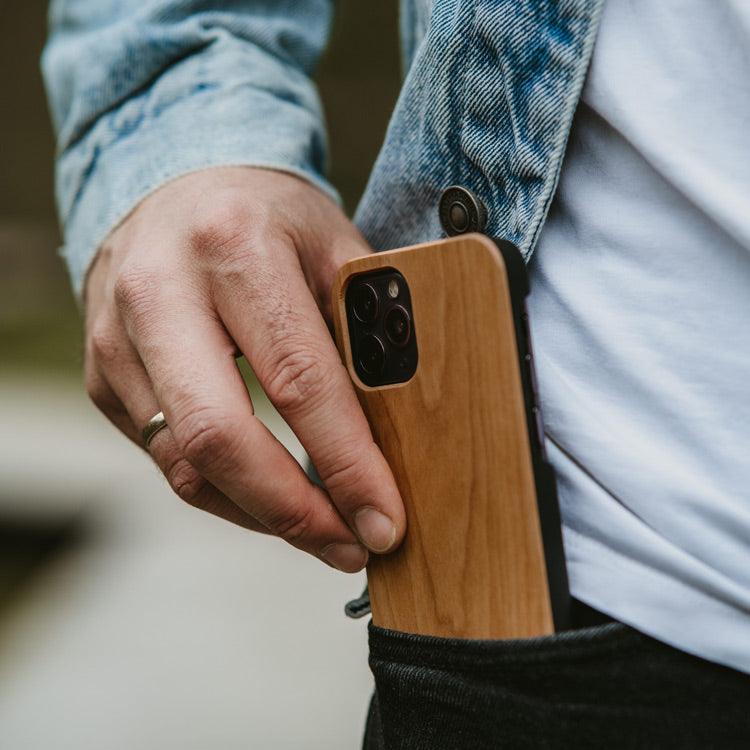 Father's Day ­– Unique gift ideas for all types of Dads!
Looking for ideas for an unusual Father's Day gift? Fed up with the "world's greatest dad" mugs? Want to give your dad something that is really useful, elegant and with flair? You are in the right place. Take a look at our suggestions – we'll show you some very beautiful objects worth your attention!
Let us inspire you
Father's Day is always a good moment to focus on your dad, spend some quality time with him, chat like you used to when you were a kid and give him something cool.
The "gift" bit is often problematic. After all, finding something for a person who already has everything is not an easy job. But fear not. We have some unique gift ideas for you, and we promise your dad will like all of them. Those presents for sure will make the "wow" effect and serve for a long time.
At Oakywood, we specialize in beautiful and timeless wooden accessories. We handmake our products without compromise – every single one of them is unique, of the highest quality and looks great. To add that personal touch, we can customize them for you. A wooden gift engraved with your dad's name will be even more special!
Personalized Father's Day gift
Wooden gifts your dad will love

ALWAYS IN A HURRY DAD
Personalized Wireless Charger
For a dad who likes to be prepared to go and have his devices fully charged, we suggest a round Slim Wireless Charging Pad that will keep his phone charged overnight or a Combo dock – a docking station that keeps his iPhone and Apple Watch fully charged and ready to go.


WORKING FROM HOME DAD
Working from home Dad Gift
If your dad spends a lot of the time at the desk, we have something perfect for him – a wooden monitor stand, which will allow him to use the computer without straining his neck and eyes. This beautiful item made of solid wood will additionally help keeping his desk tidy.
For dad – a laptop user, we suggest a laptop dock – vertical stand that will save some space on the shelf and will work great with his external monitor.


MUSIC LOVER DAD
Music Lover personalized gift
If your dad likes music, watching movies alone or playing computer games, go for our headphone stand. His headphones will finally gain a frame they deserve! You can add a charging function too and go for 2in1 Headphone Stand
ALWAYS PREPARED DAD
Choose a coordinating pair of unique wooden Phone cases that protect his smart device from bumps, knocks and accidental drops. The organic, ultra slim and lightweight solid walnut or cherry wood phone case has a hardwearing polycarbonate shell, and supports QI wireless charging technology.
Together we care for the Nature
All Oakywood accessories are made of solid wood in two colors: walnut and oak. We handcraft them in Ciche, a small town in the Tatra Mountains. It's from these mountains that we draw inspiration and ideas for our work. It was here where our father showed us how to cut wood to bring out this unique, geometric shape we are known for.
The wood we use is of the highest quality and comes from sustainable sources. In addition, for each product you buy from us, we plant one tree to give back to nature. Thanks to Oakywood you can surprise your dad with a beautiful gift and together you can support the environment!