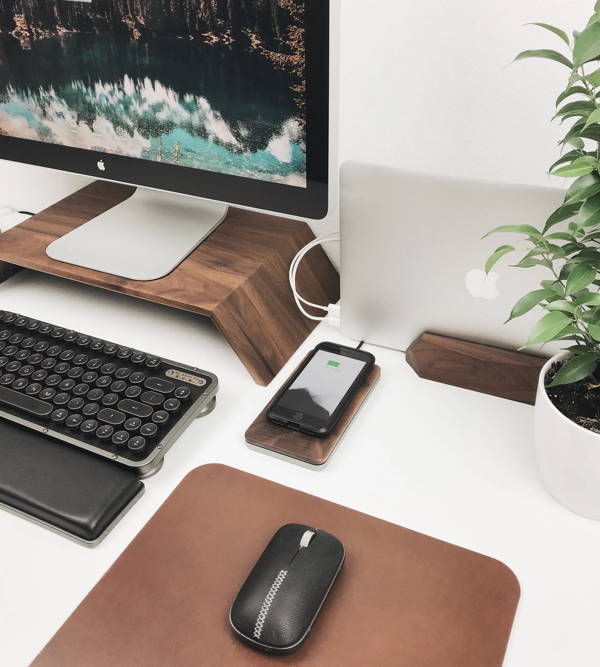 A Minimalistic Sanctuary - Vigo Krumins Setup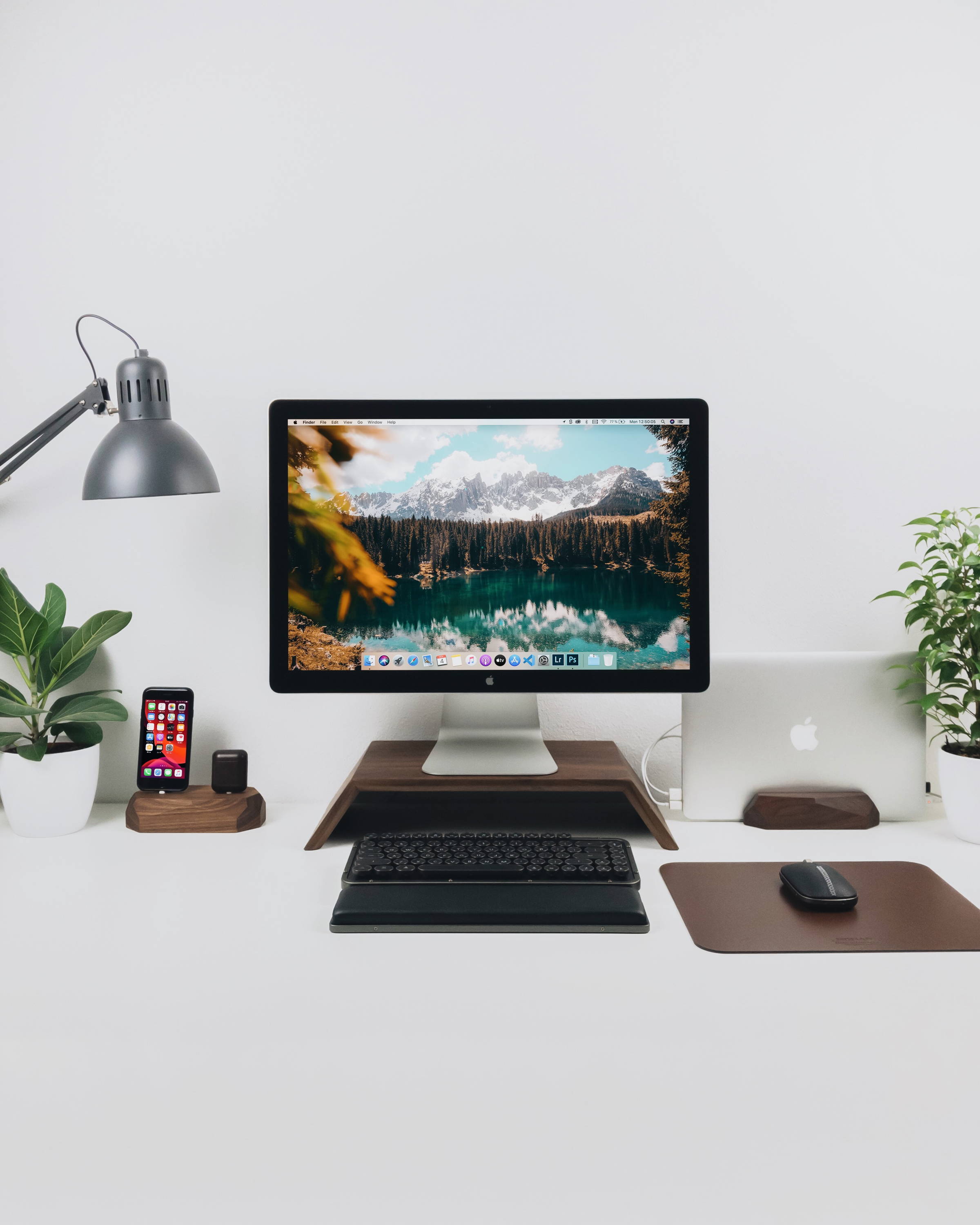 Flawless white. Dark walnut wood. Brown leather. Warm colors are contrasted with the intense green of plants. This setup completed by Vigo Krumins, a Web Developer & Designer, resembles a soothing, harmonious, and minimalist image. Natural materials gently break the harshness of modern equipment. Let's see how our today's hero achieved this sense-satisfying effect.
The walnut monitor stand occupies the central place in Krumins' arrangement. Thanks to this flagship Oakywood product, the monitor can be placed in an ergonomic, comfortable position. This smart solution also allowed for better organization of the workplace - the additional space under the stand can be used to store a keyboard or a mouse.
On the left side of the desk, you will find a double docking station in a geometric shape, which allows convenient charging of the phone and AirPods.
On the right side of the desk, you can find a wooden laptop docking station. Thanks to this handy gadget, the device does not take up much space. The geometric shape and the walnut color refer to the other accessories: the stand, charger, and a leather mouse pad, which perfectly complements the entire setup.