Customize your Standing Desk
Tailor your workspace to your individual needs.
Standing Desk Configurator
With Oakywood 3D desk configurator, you have total control over the size and design of your dream standing desk. Choose between a variety of materials, colors, and shapes to tailor it exactly how you want and to ensure it perfectly fits in with your workspace.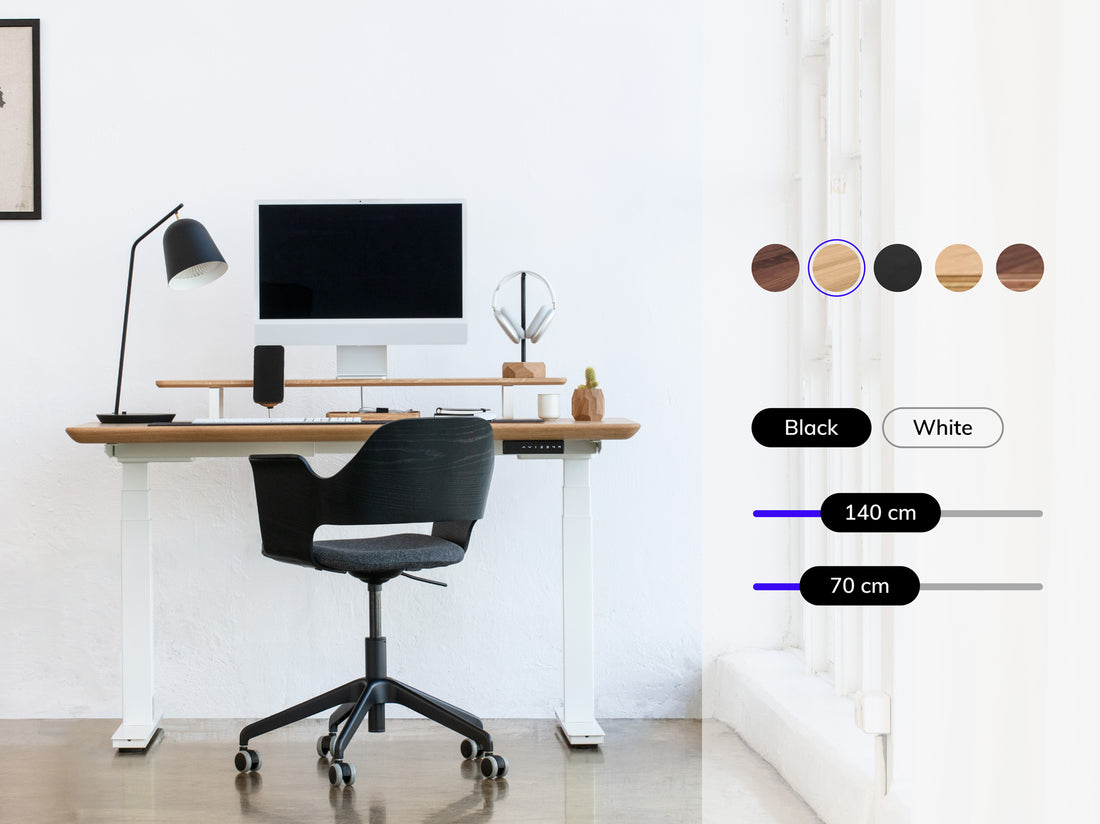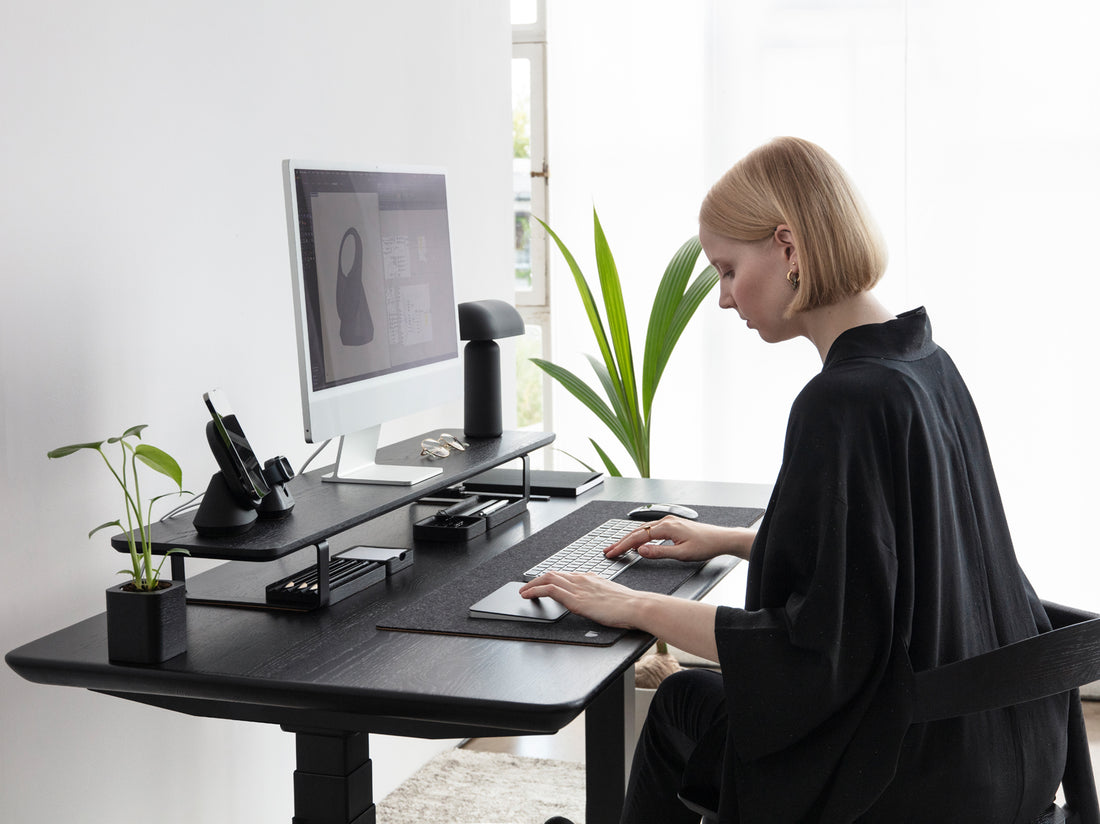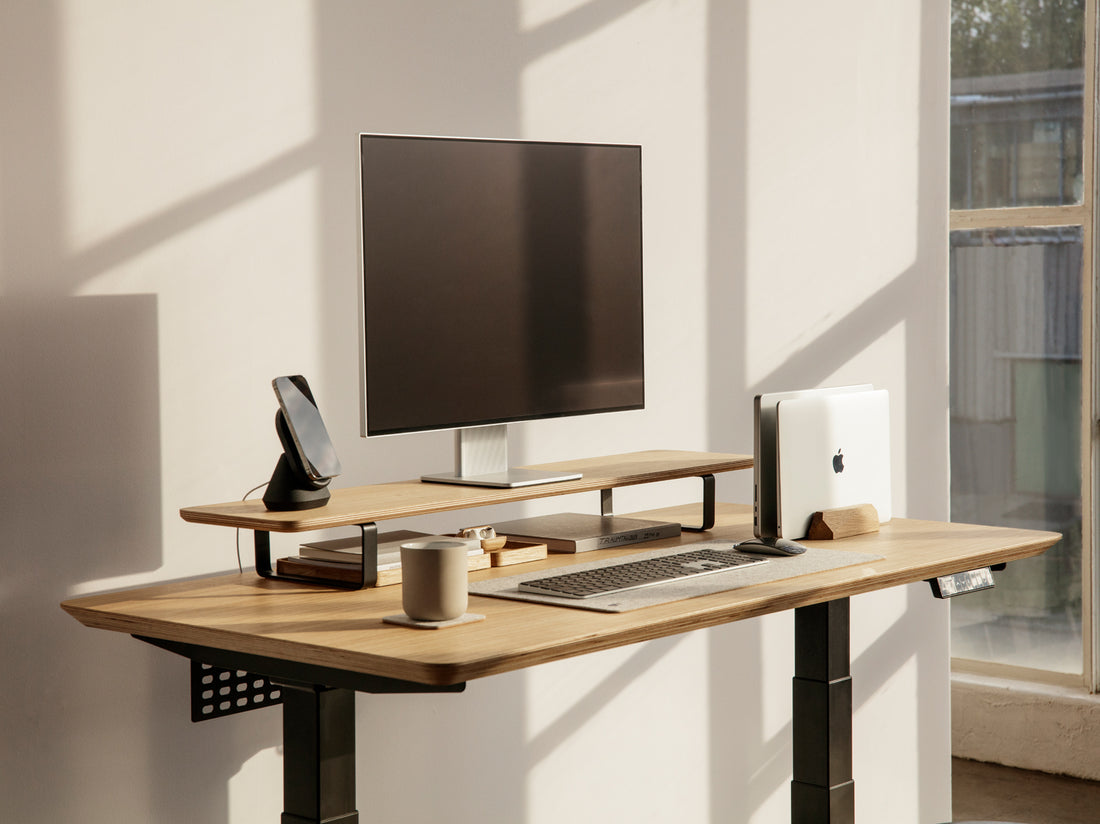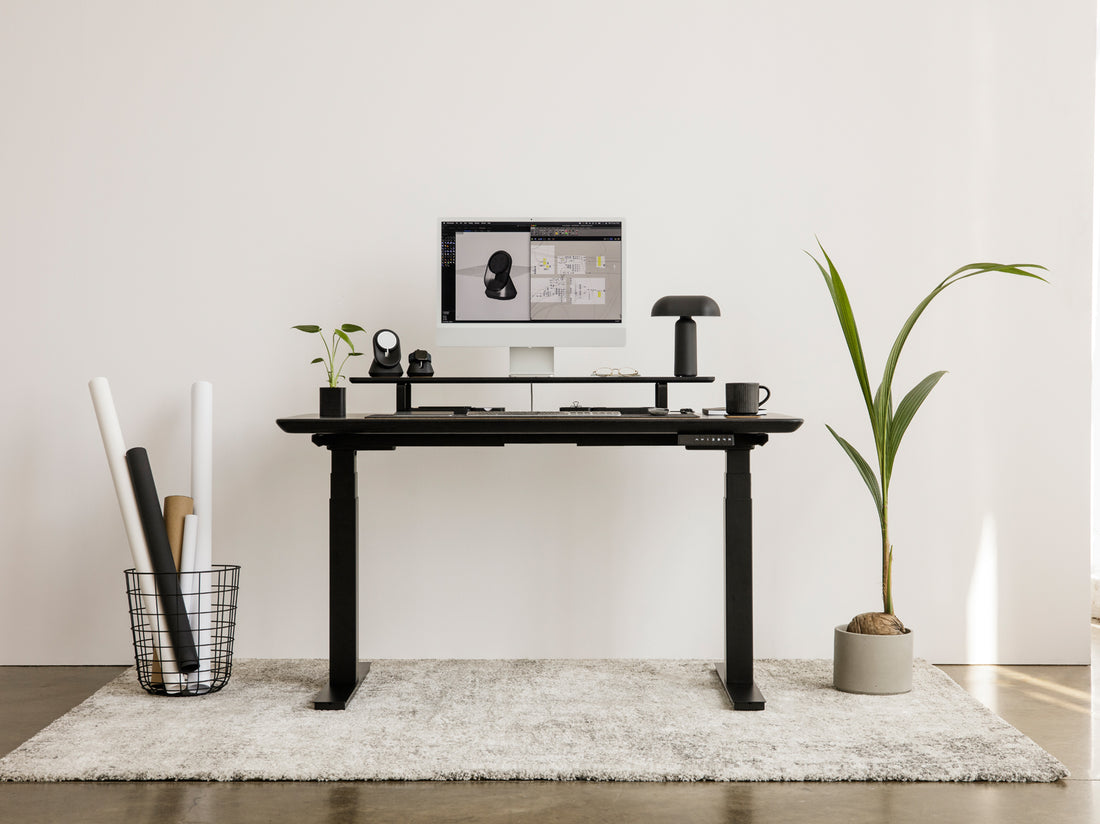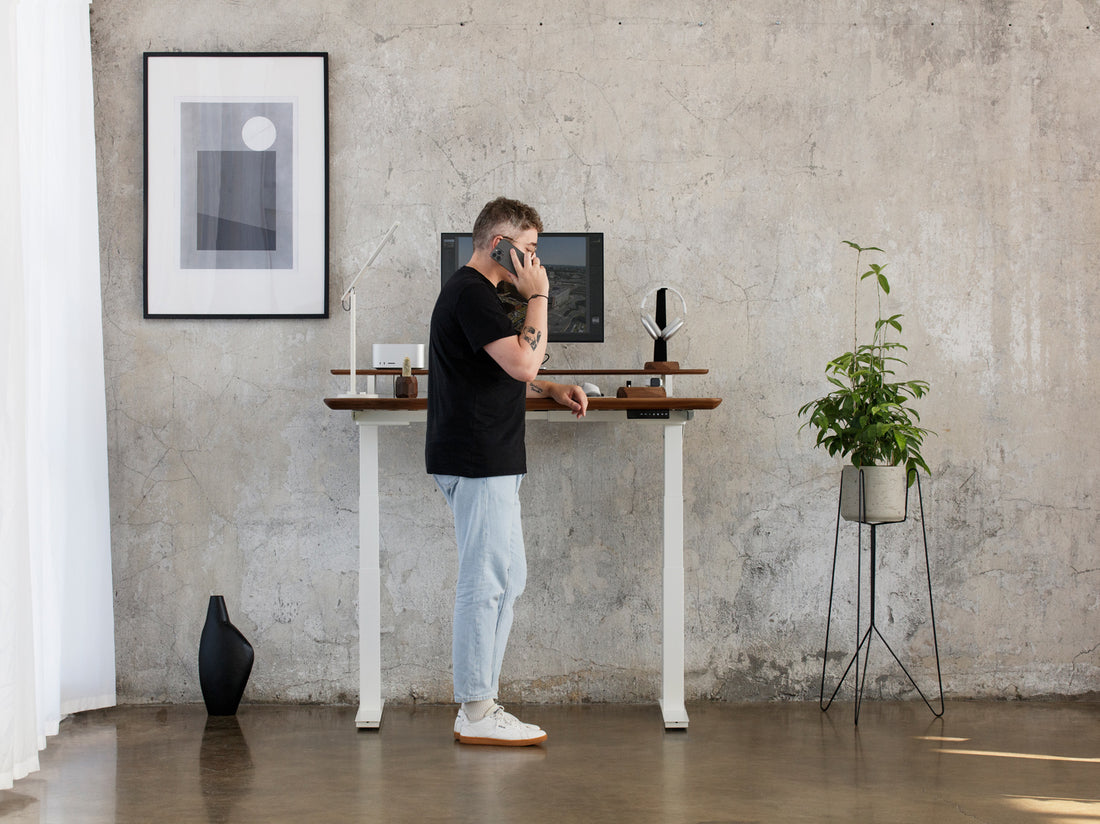 Custom standing desk
Designing your own standing desk is now effortless with the Oakywood 3D configurator. This innovative tool allows you to adjust colors, materials, and dimensions for a unique and personalized result. Take charge of measurements by customizing the details 1 cm at a time. You can also specify the shape of the edges: whether you prefer them sharp or round, straight or steep. All the modifications that you provide are visible in real time: you can see your custom sit-stand desk right away. This will help you make a responsible and thoughtful purchase decision.
Texture transfer technology provides an ongoing realistic view of all materials: wood behaves like wood, steel behaves like steel – it's much more than a photo. This design experience incorporates unprecedented accuracy as each product has been individually scanned to generate fine-tuned 3D models. Unleash your creativity and design the perfect standing desk that will help you reinvent your workspace!