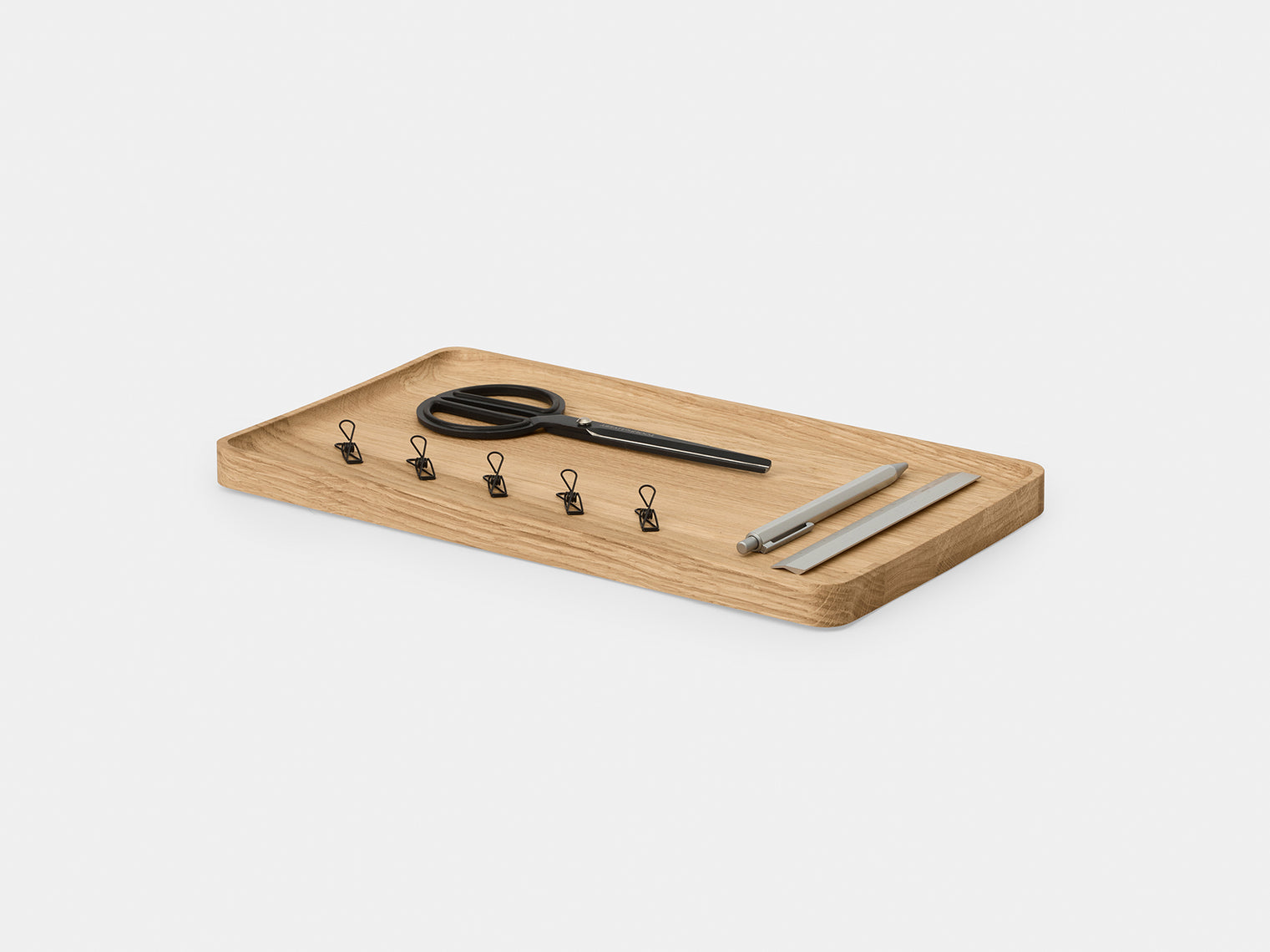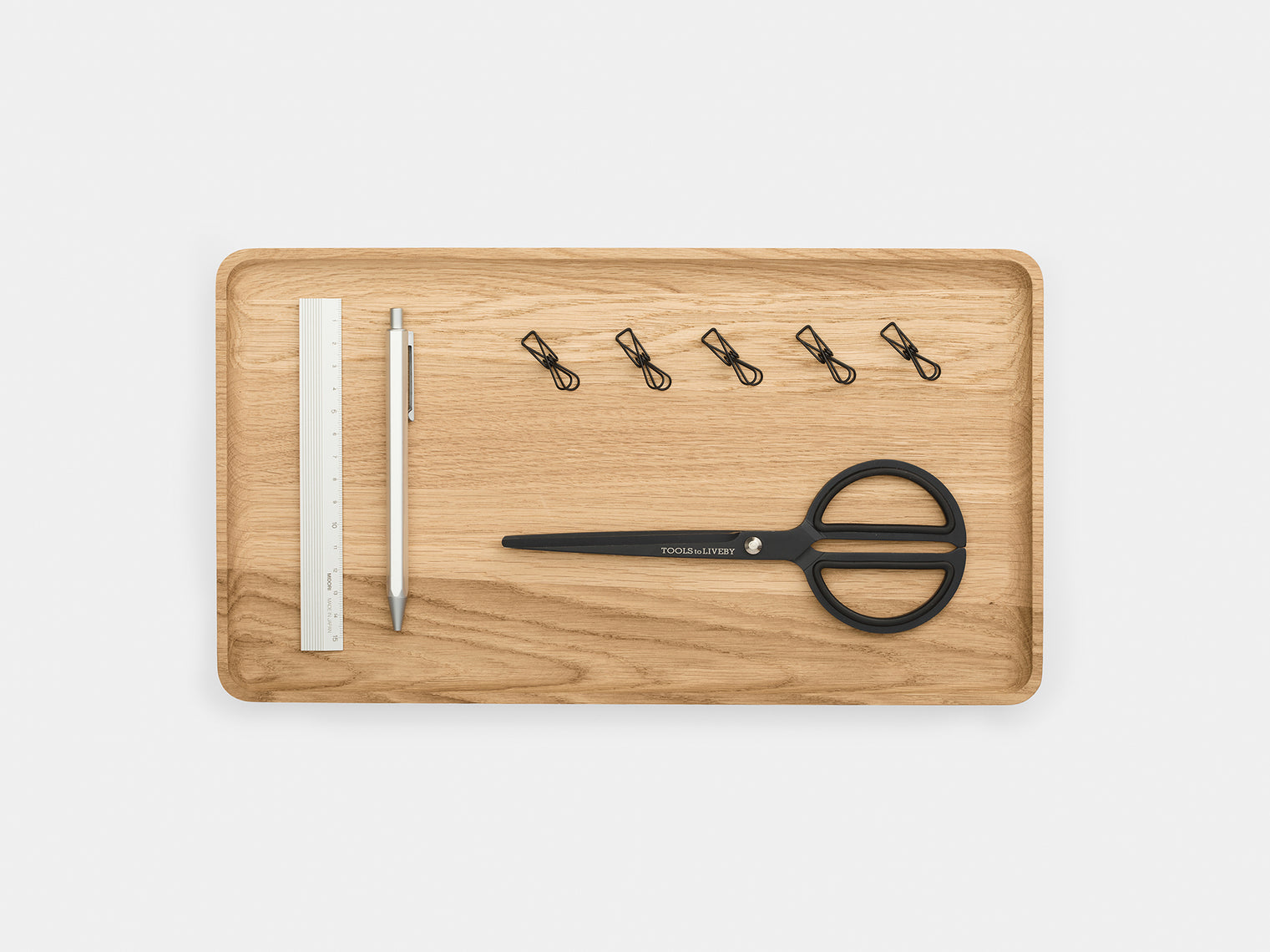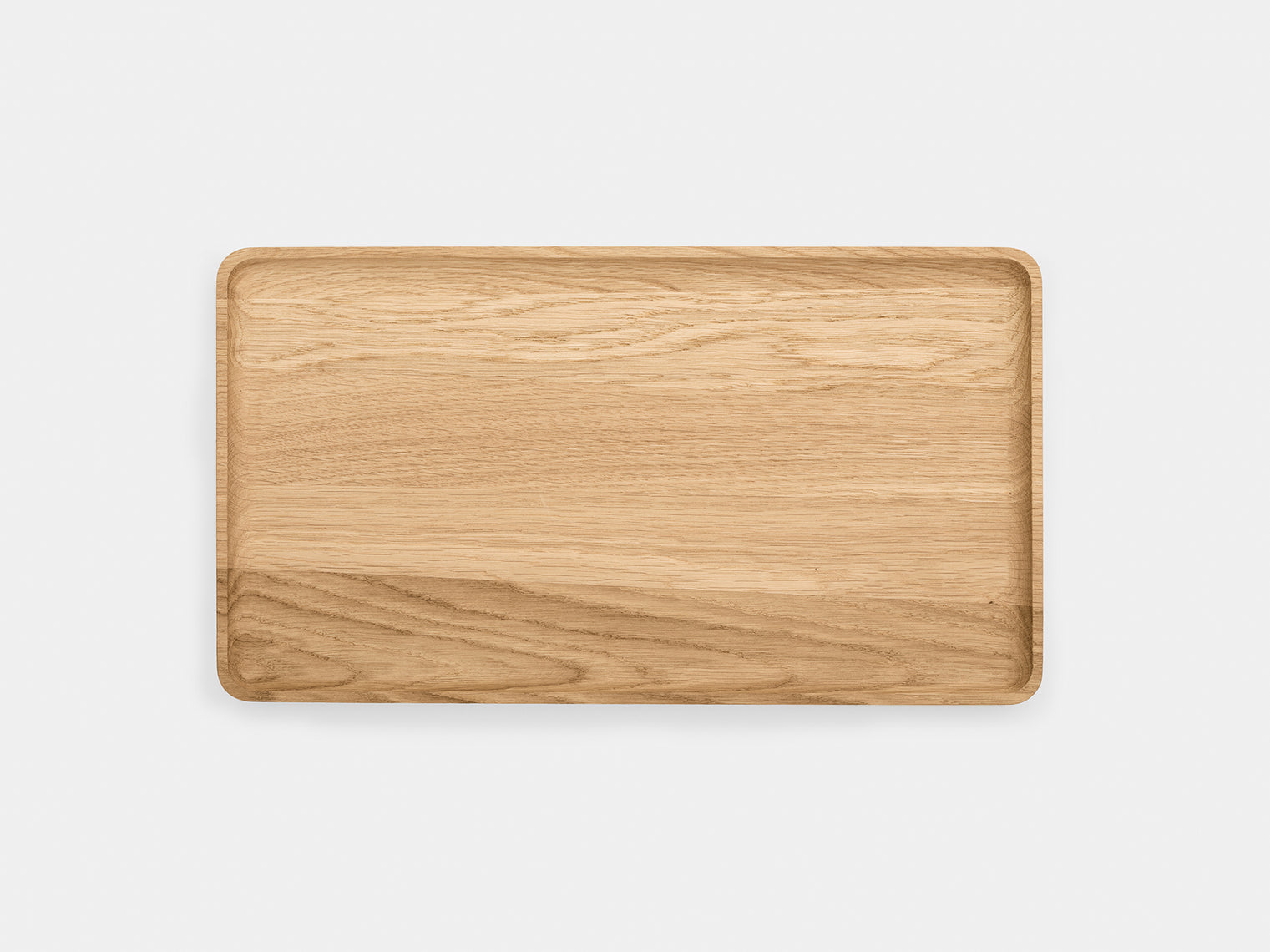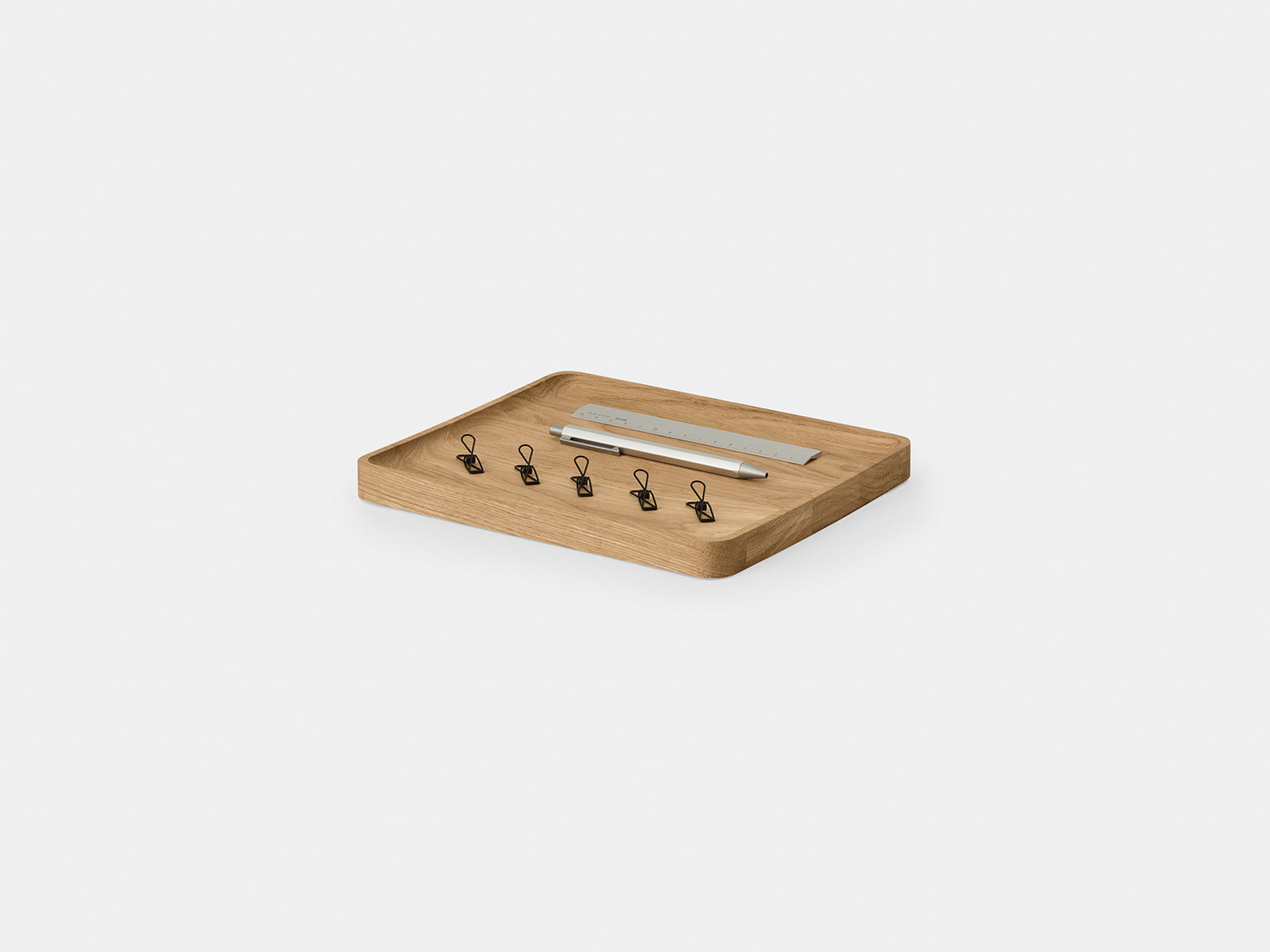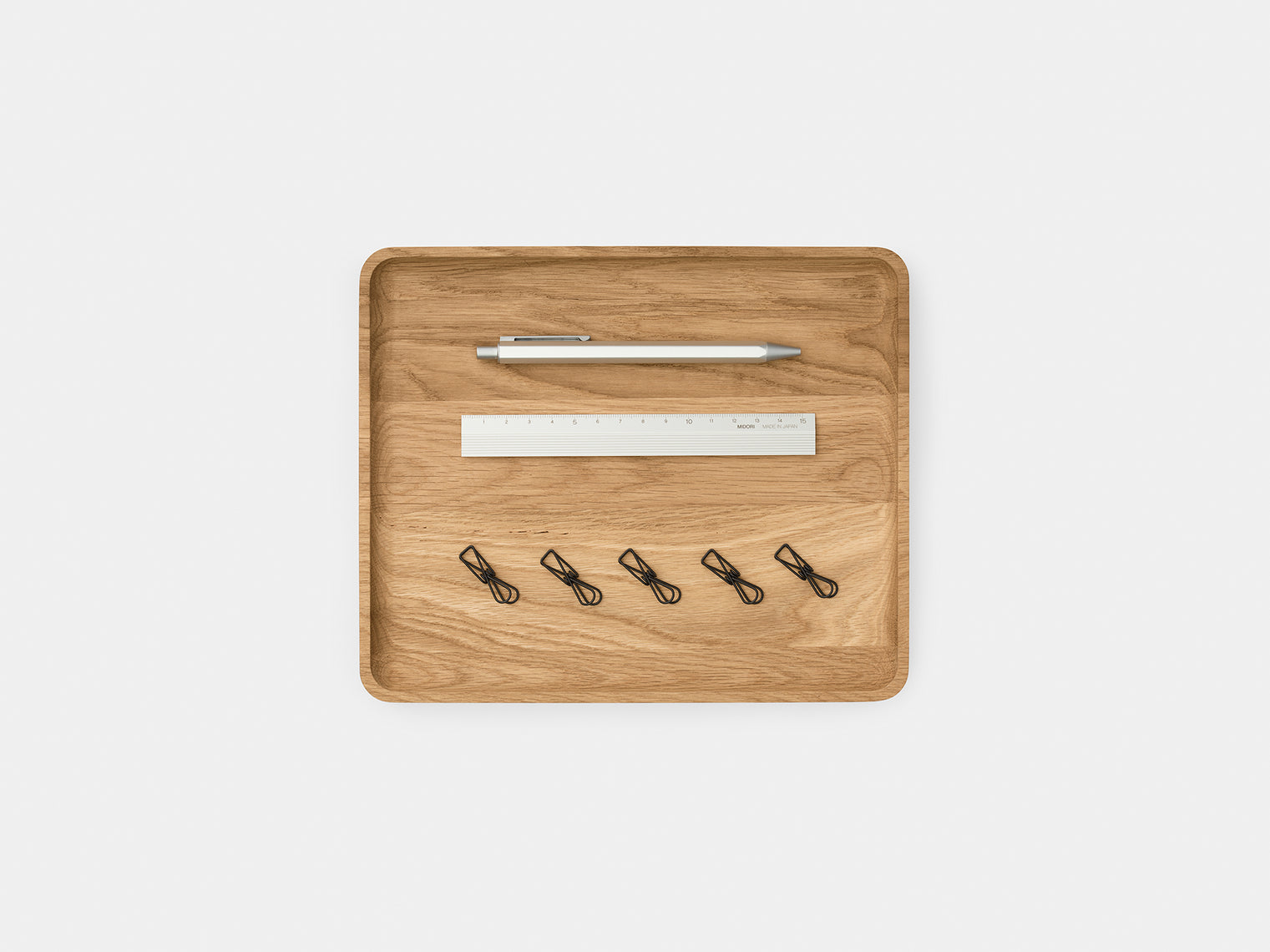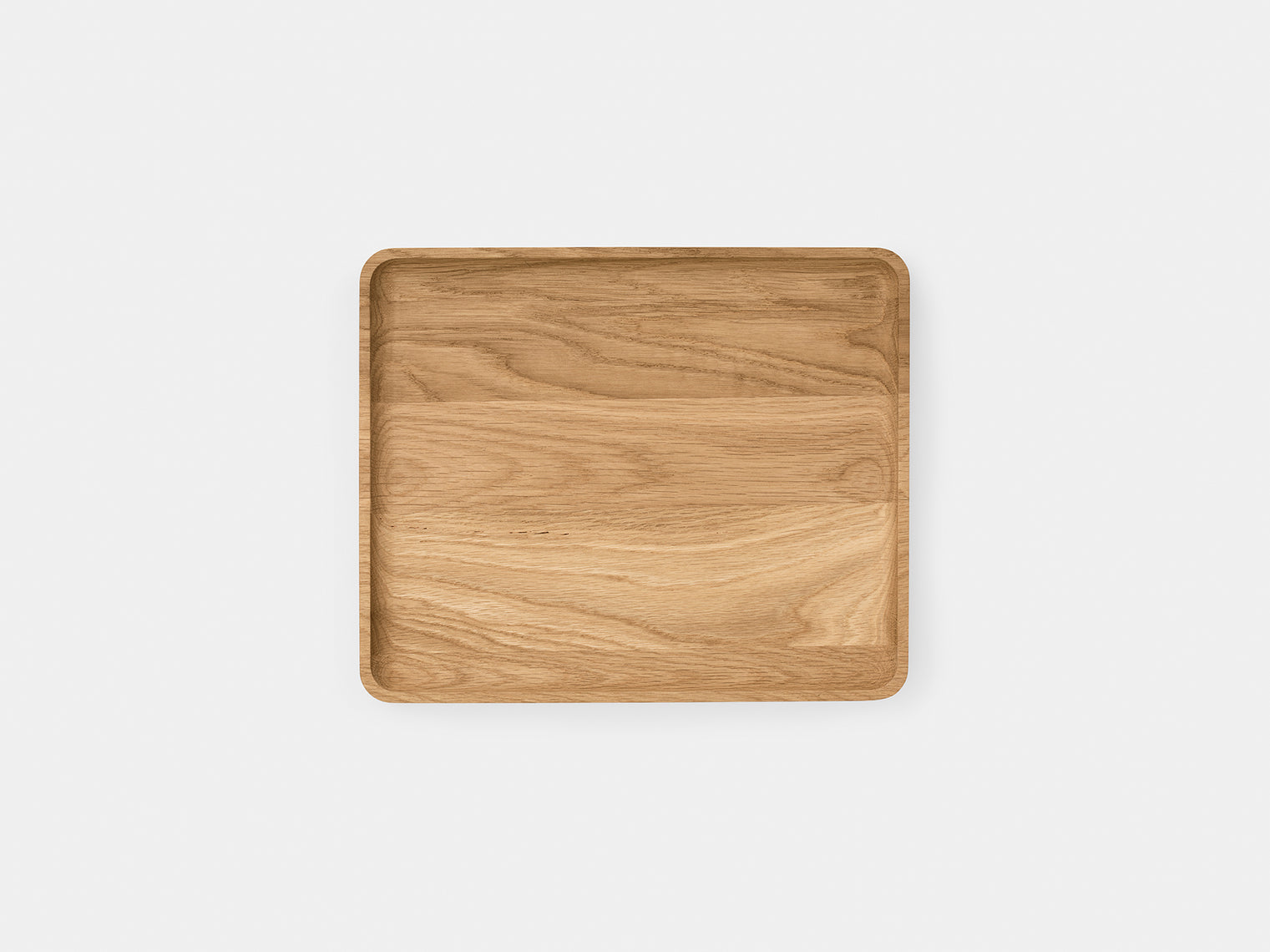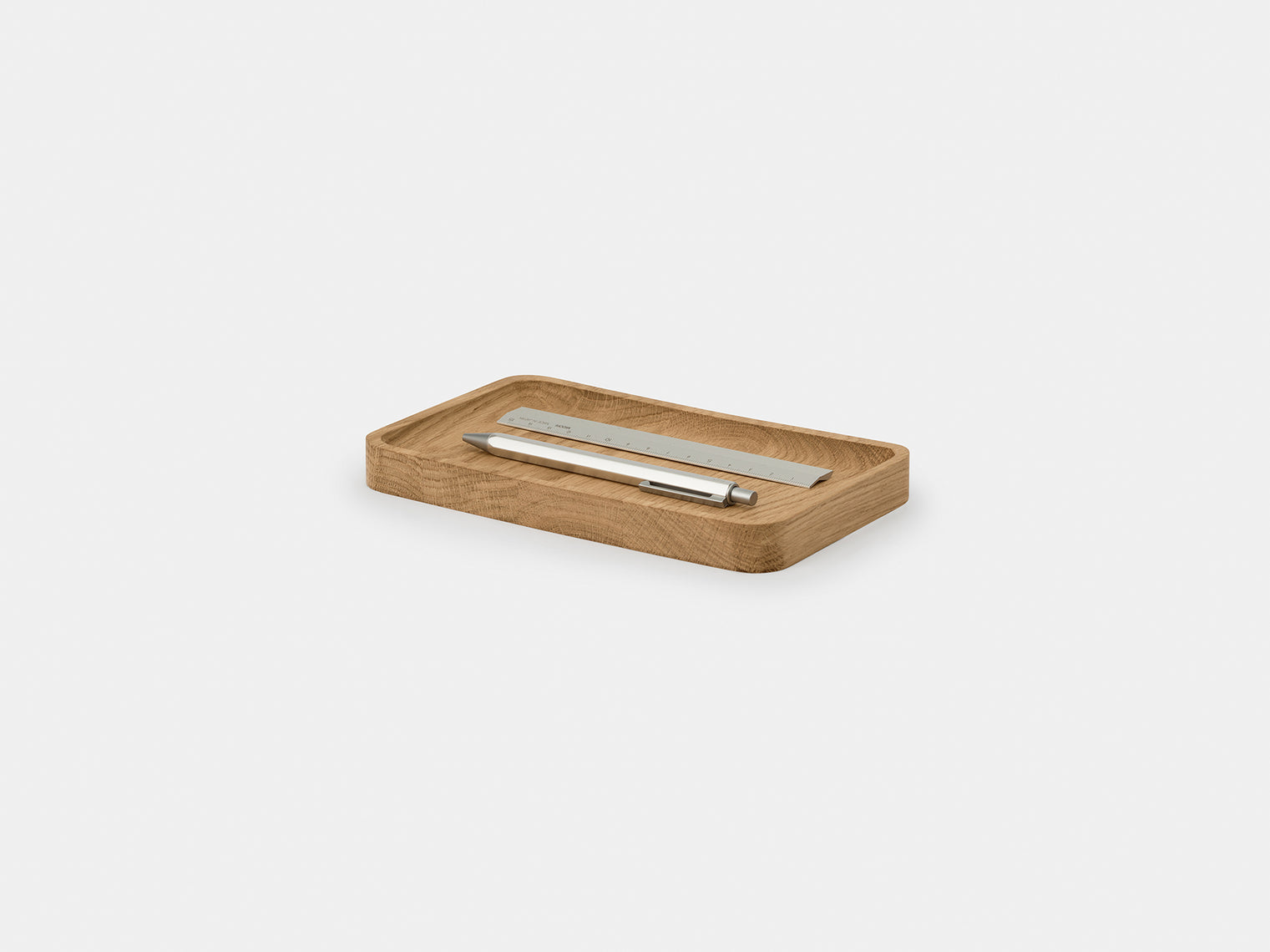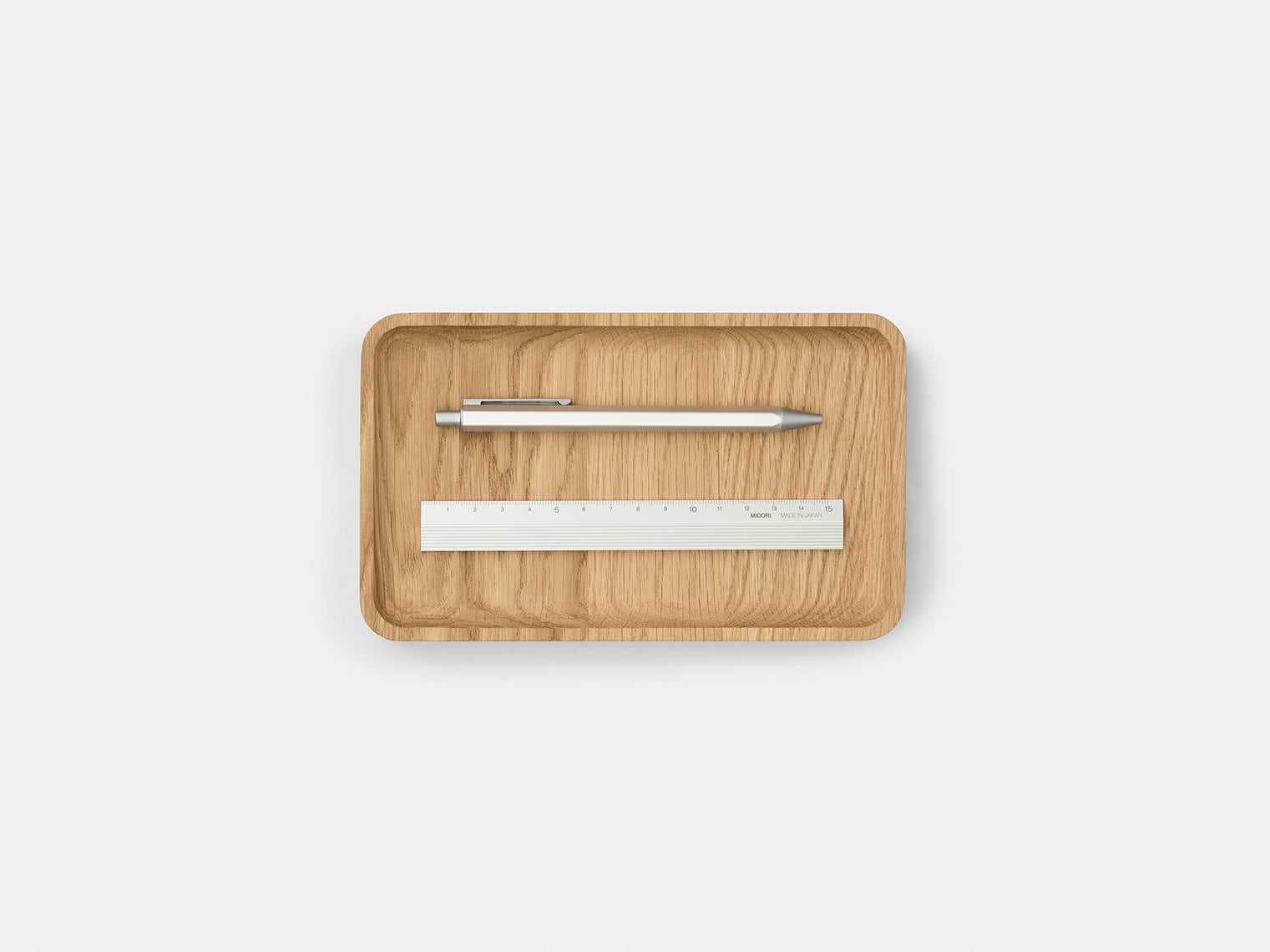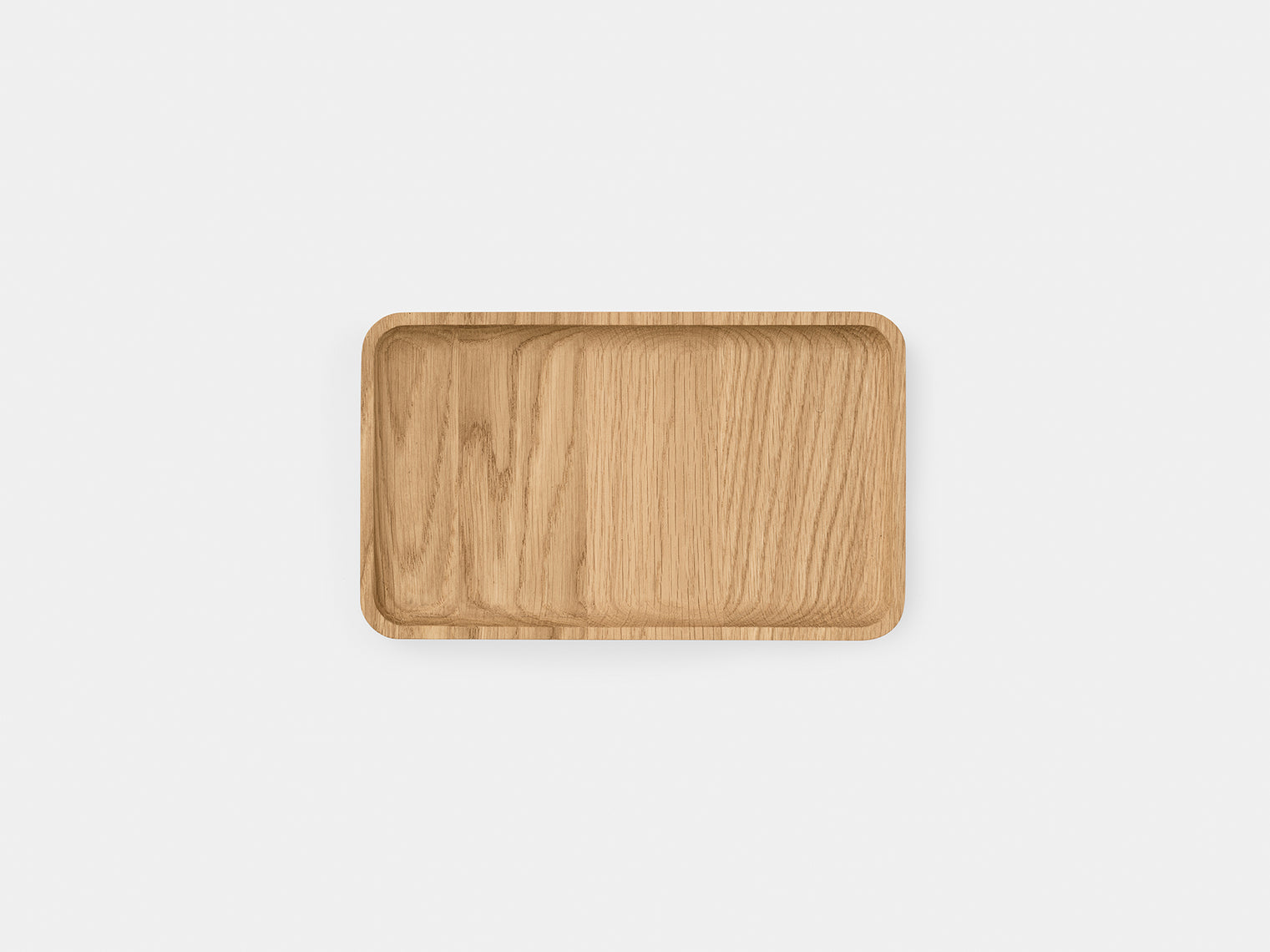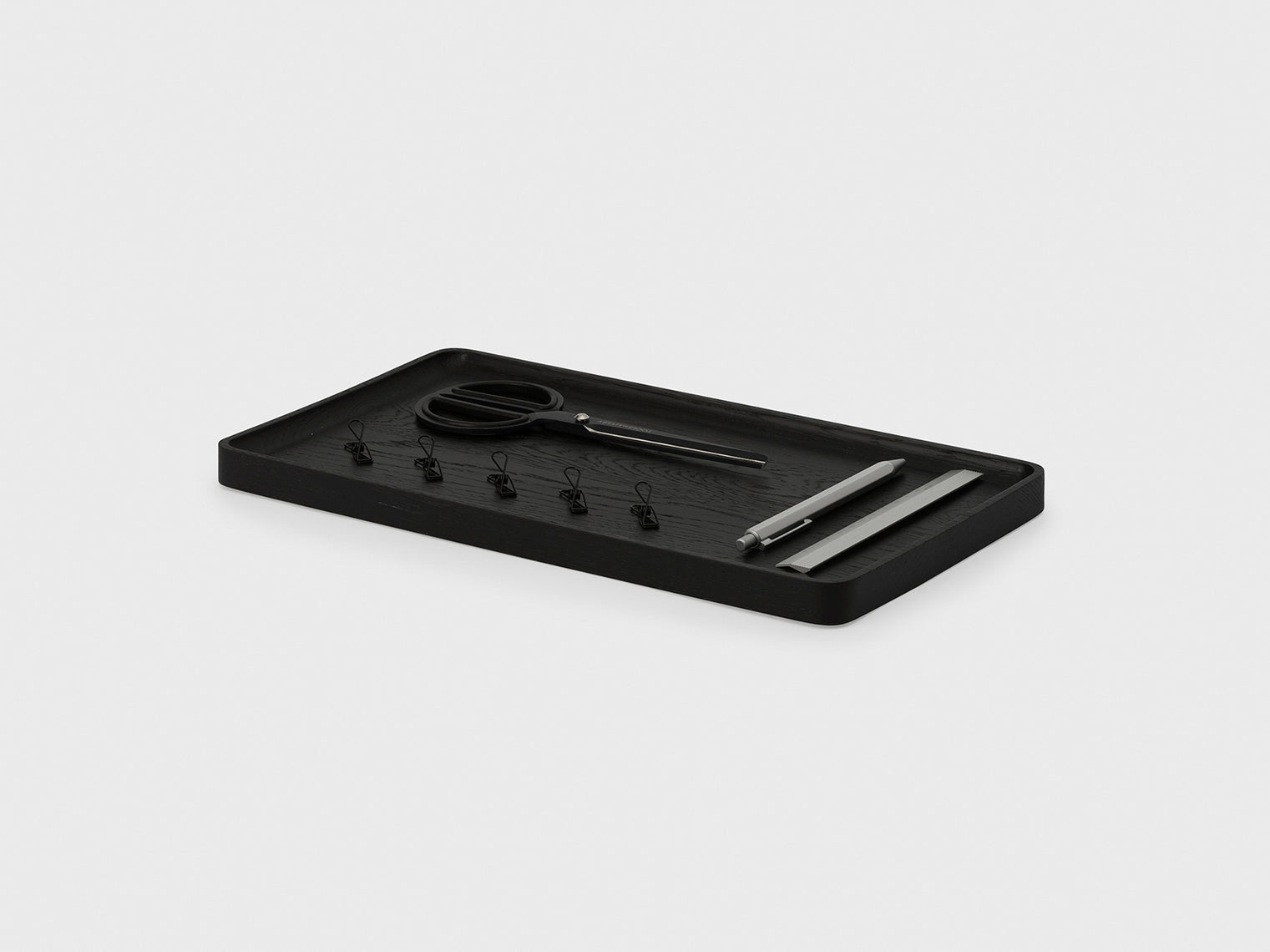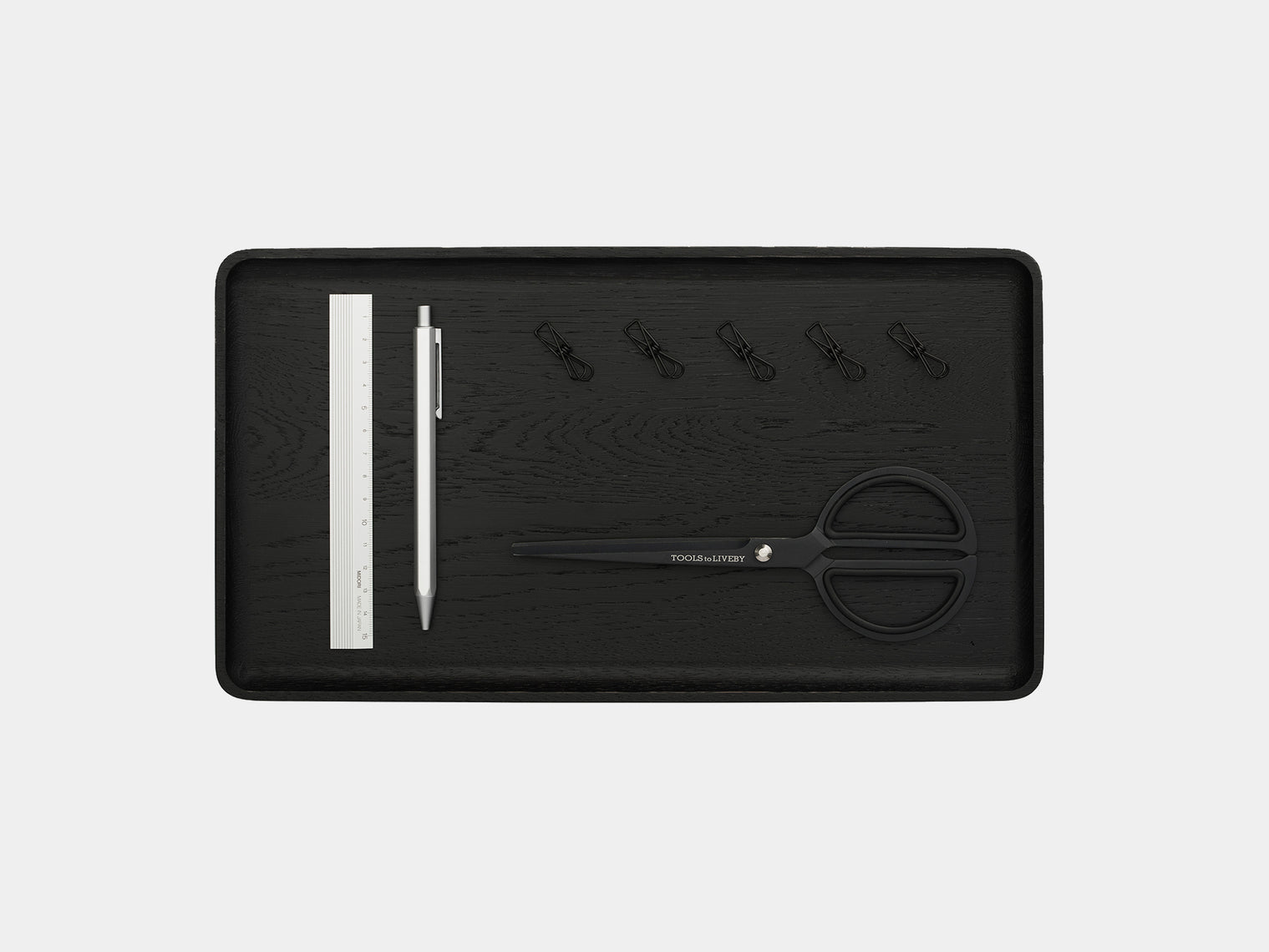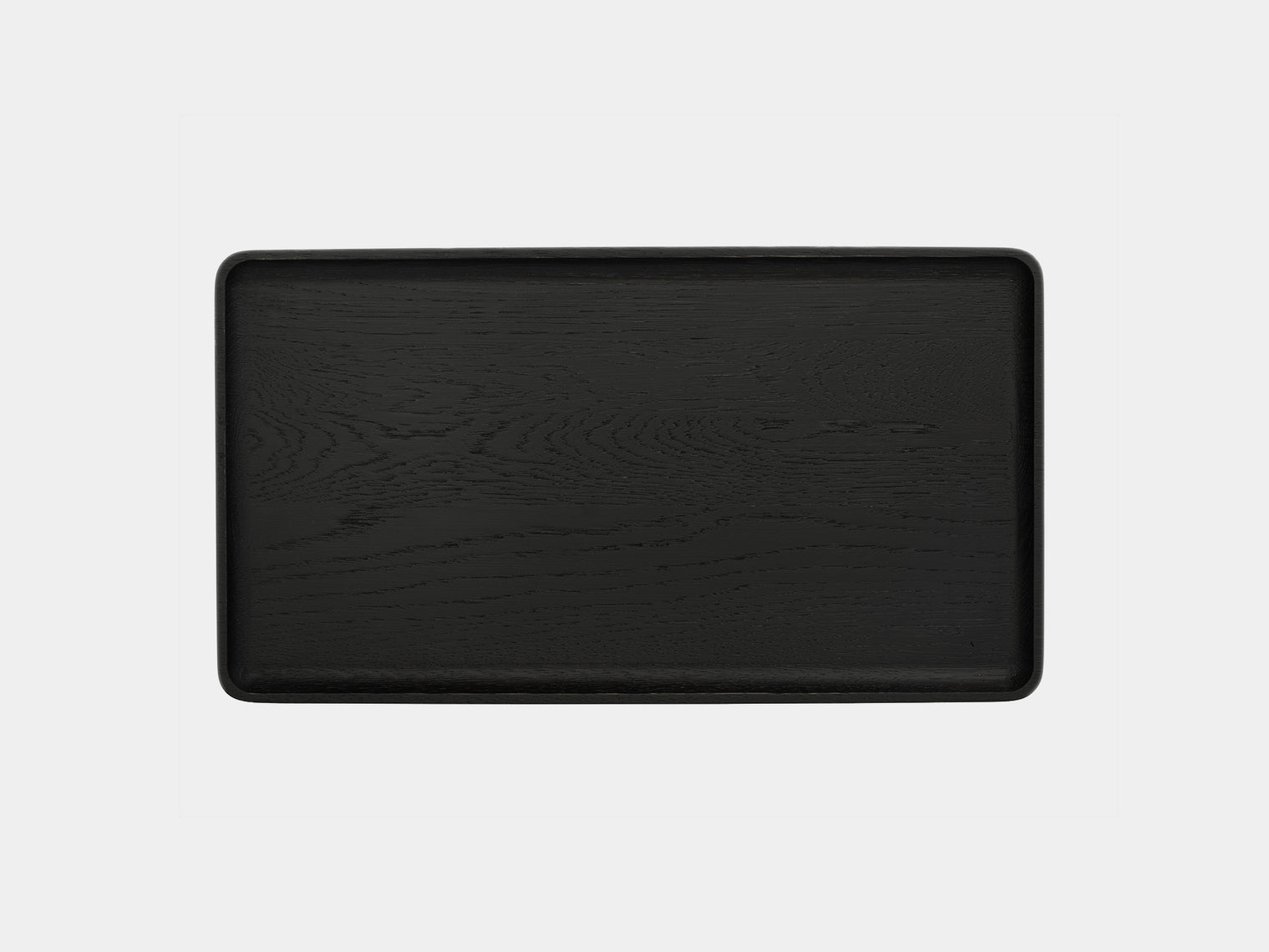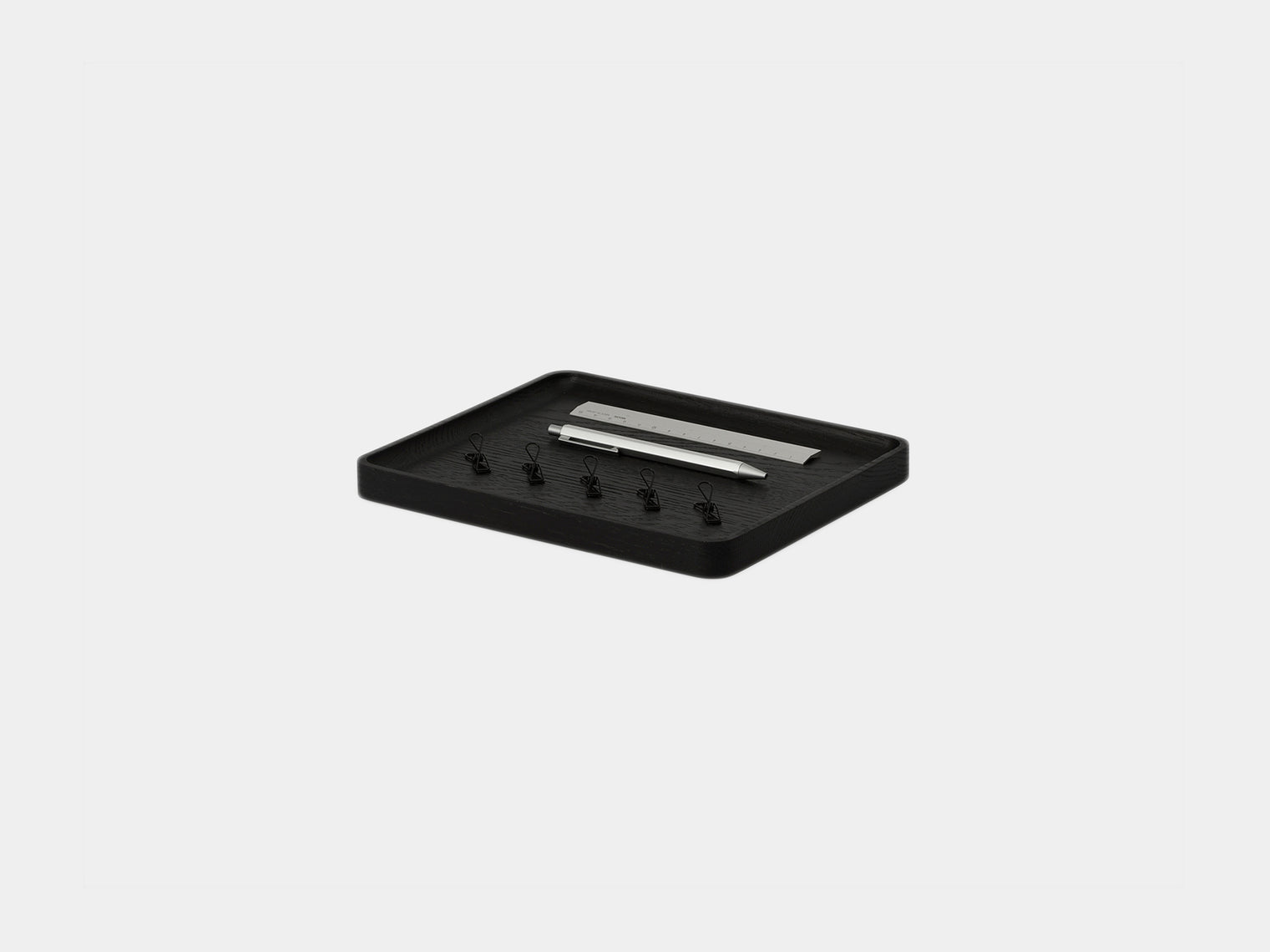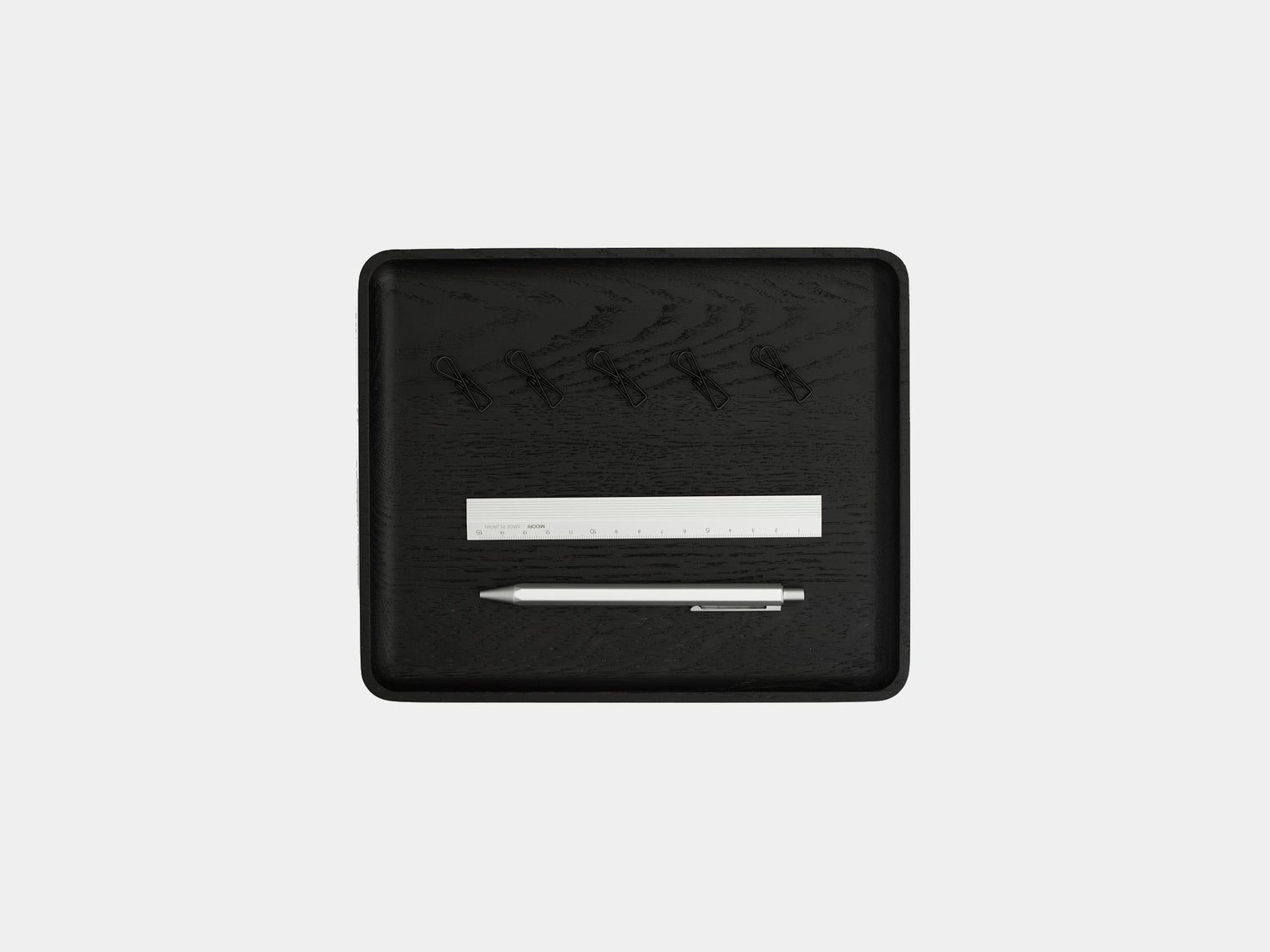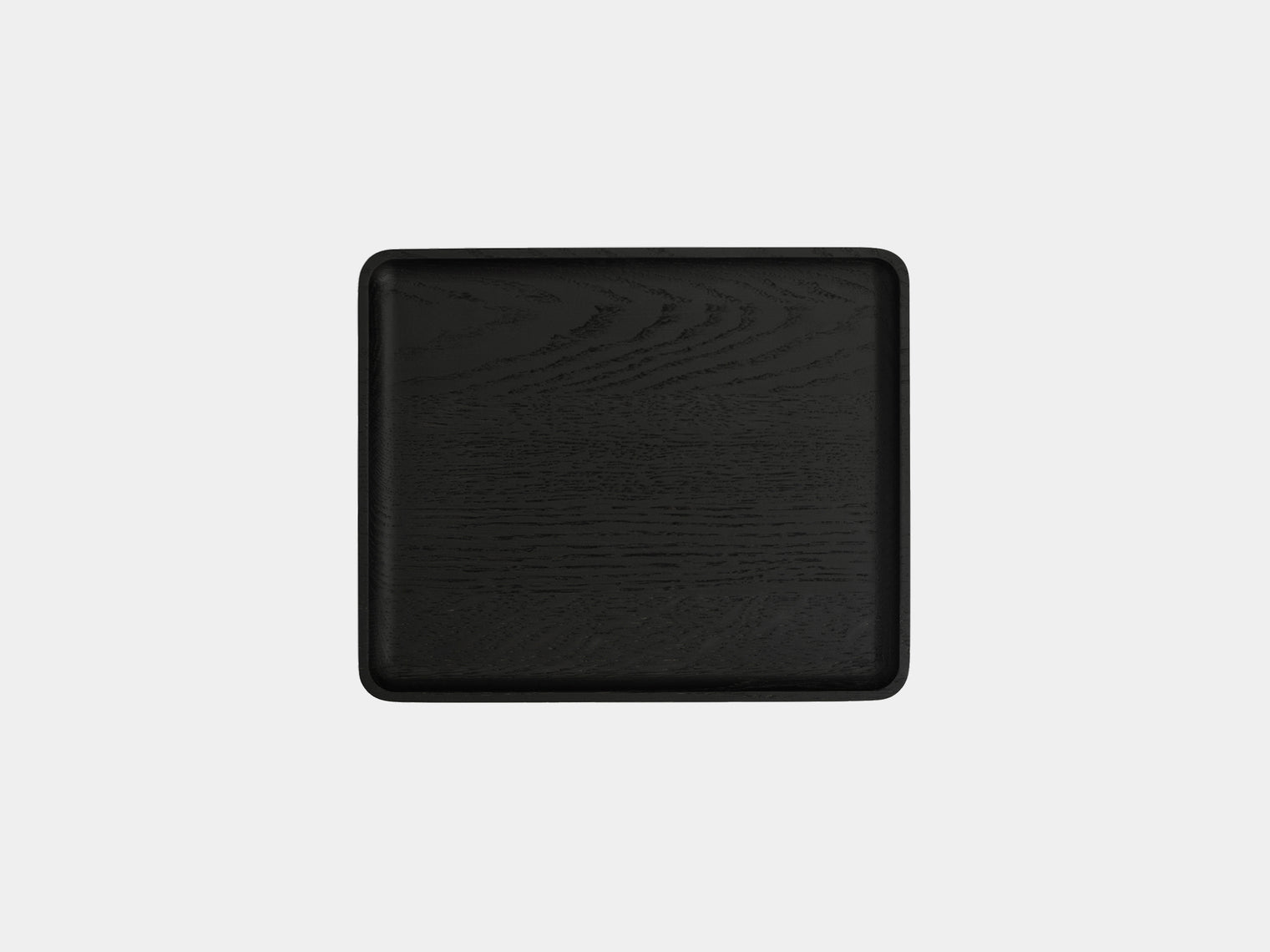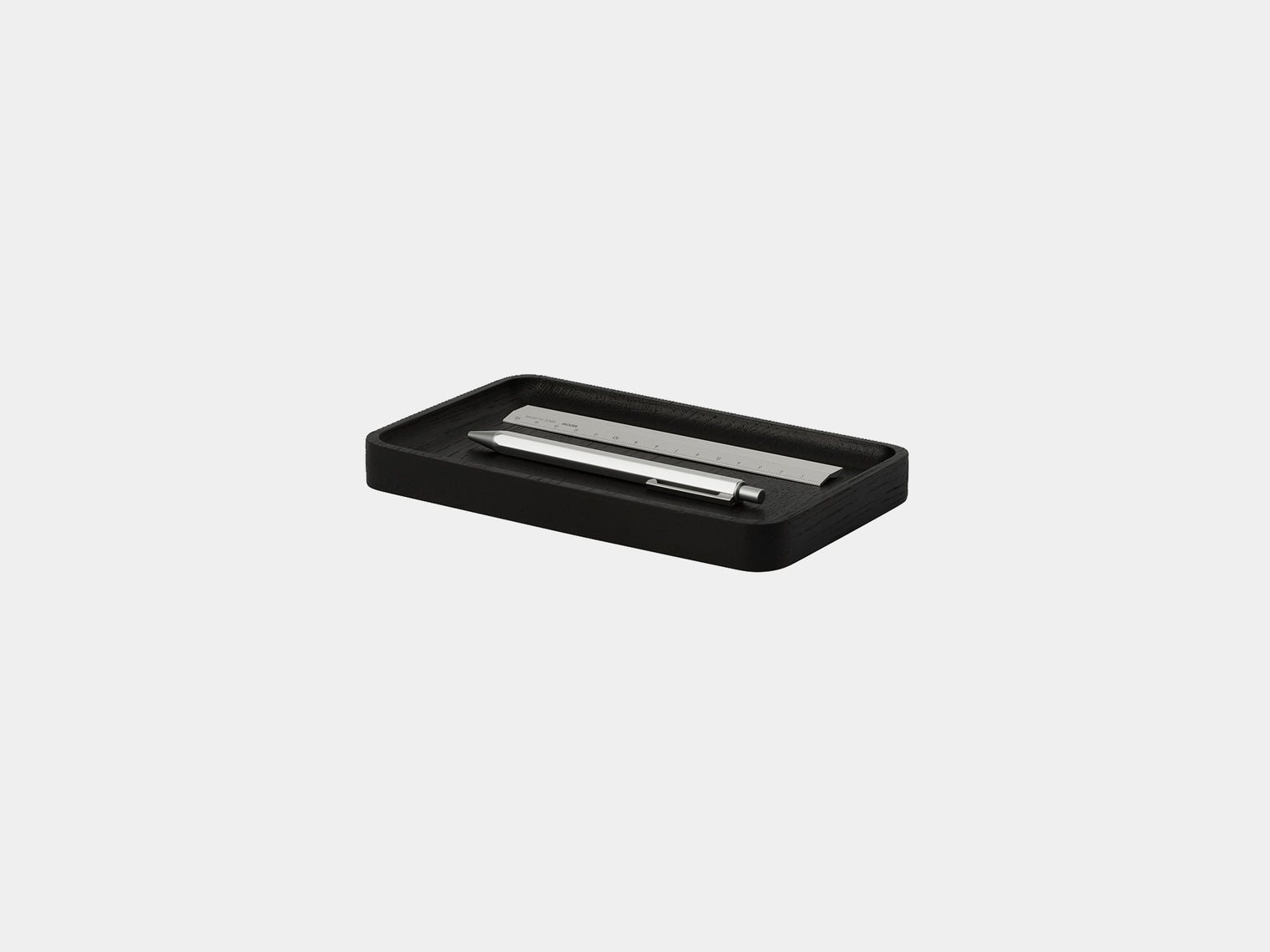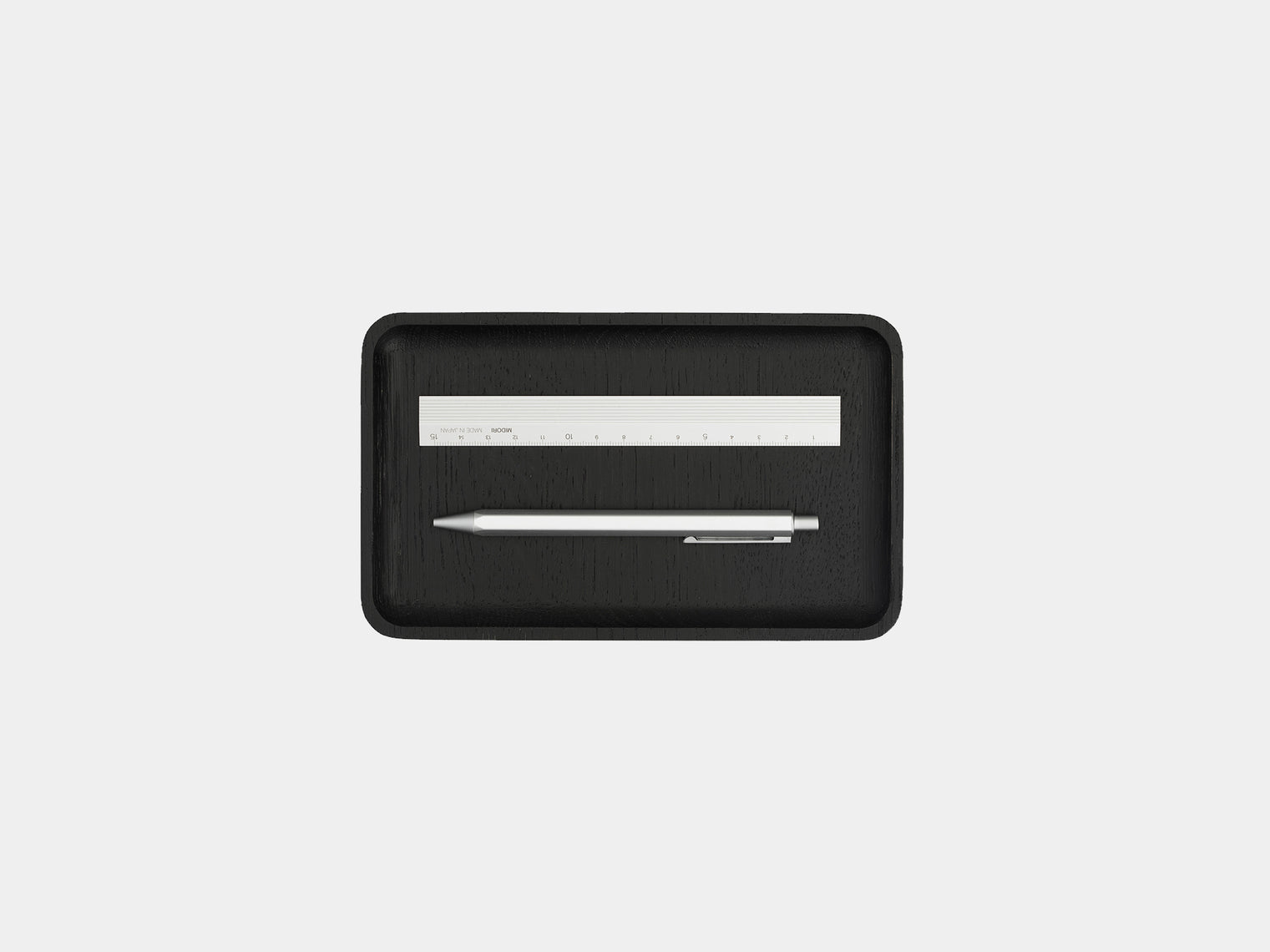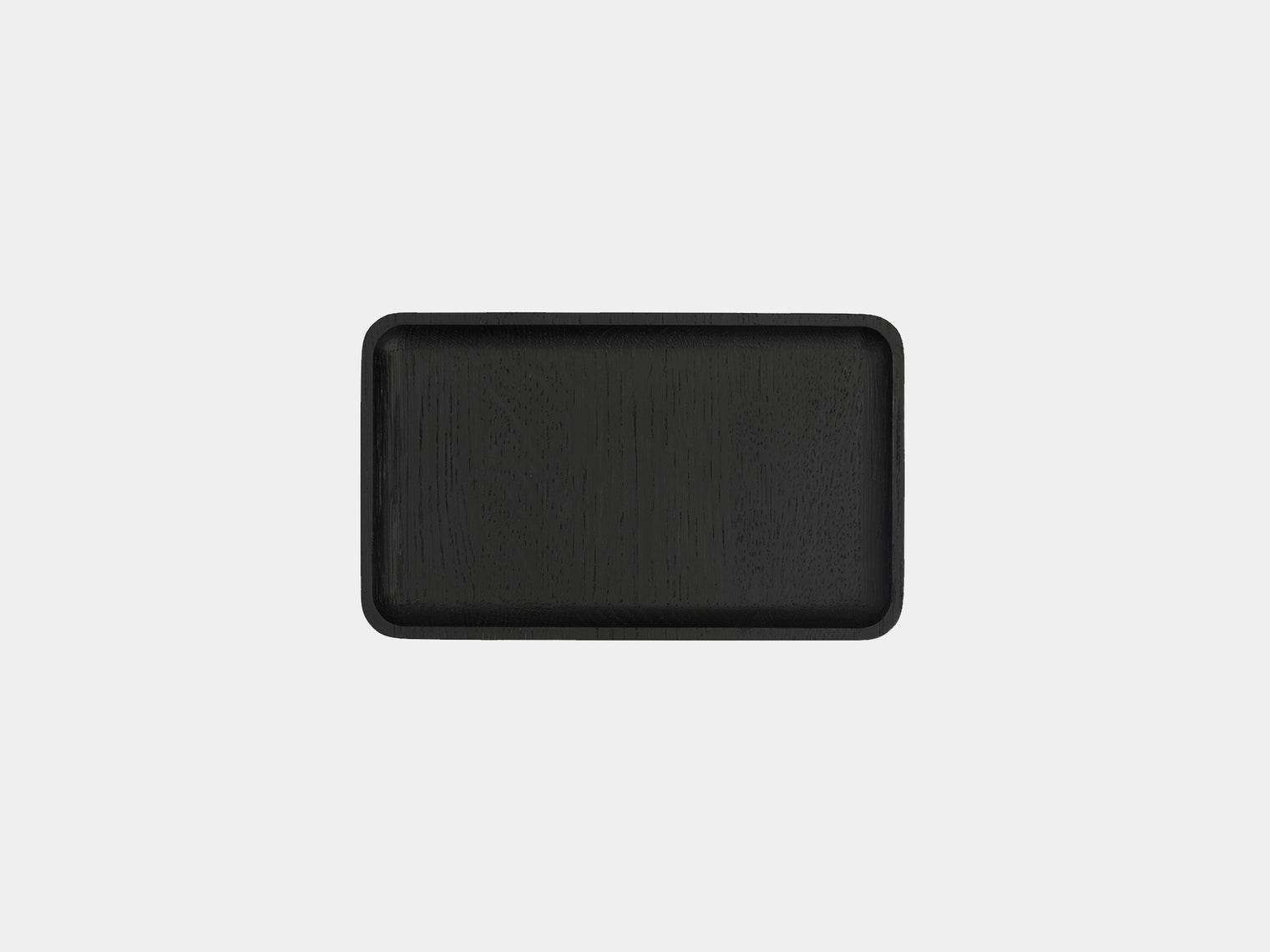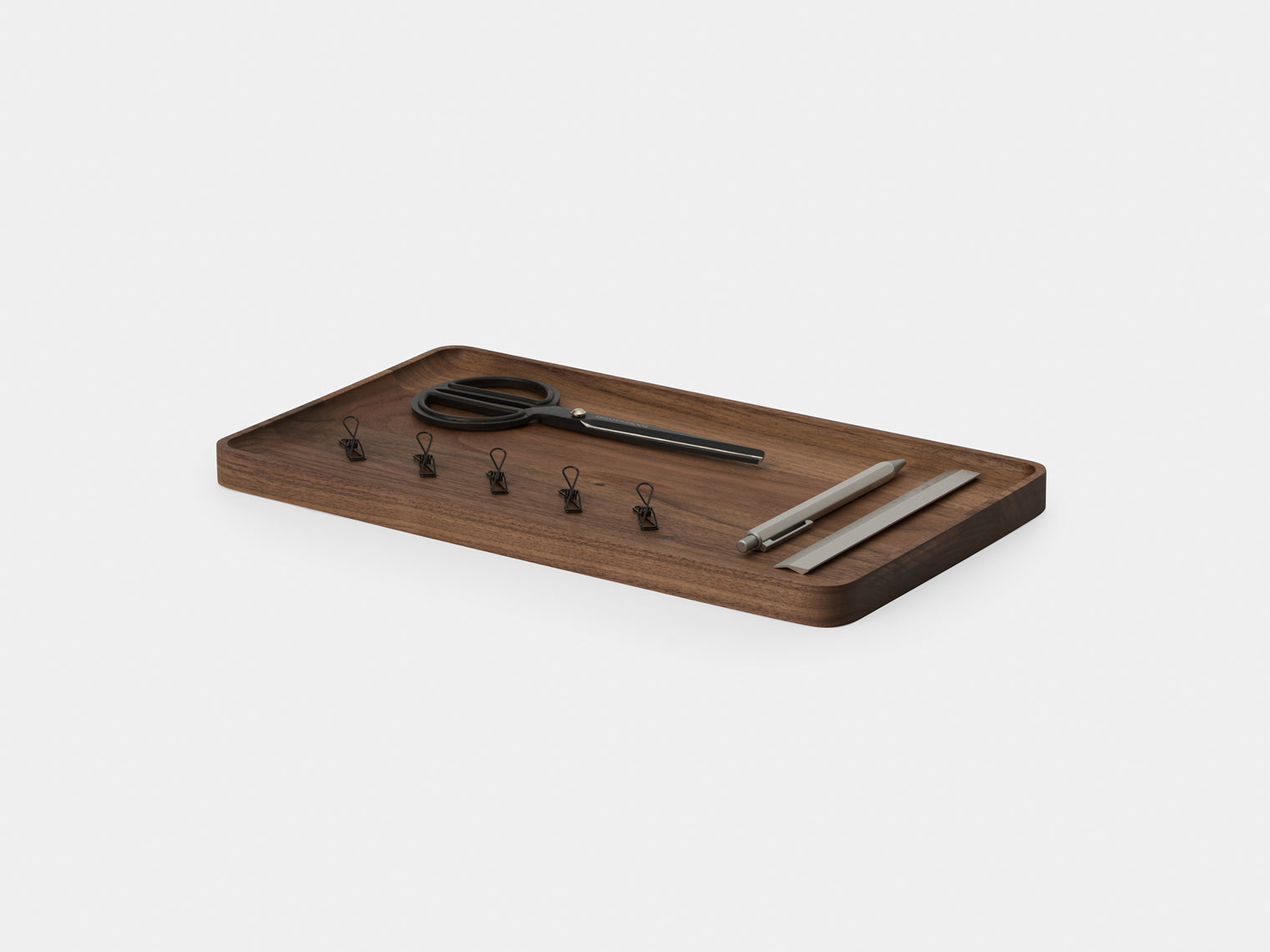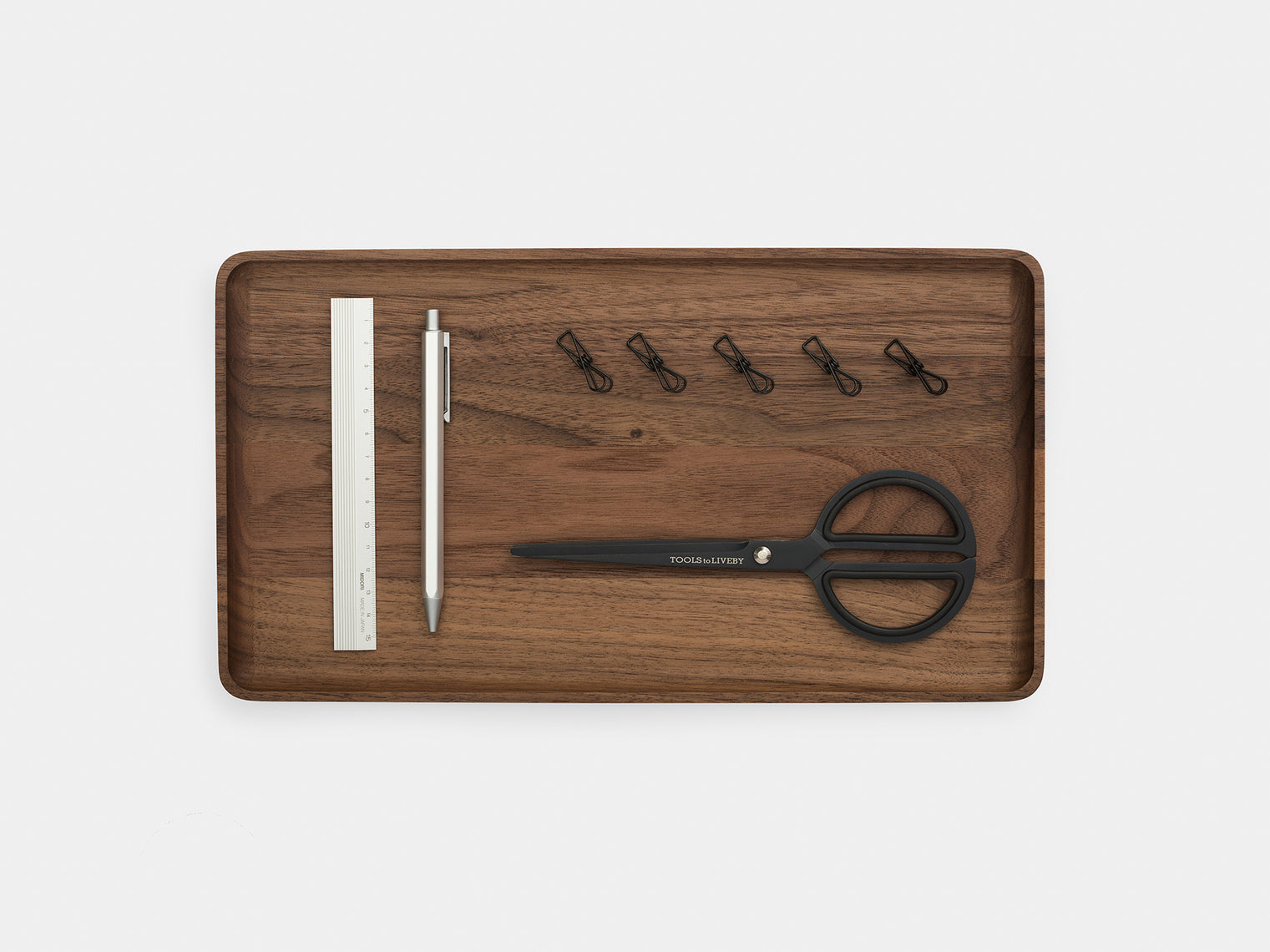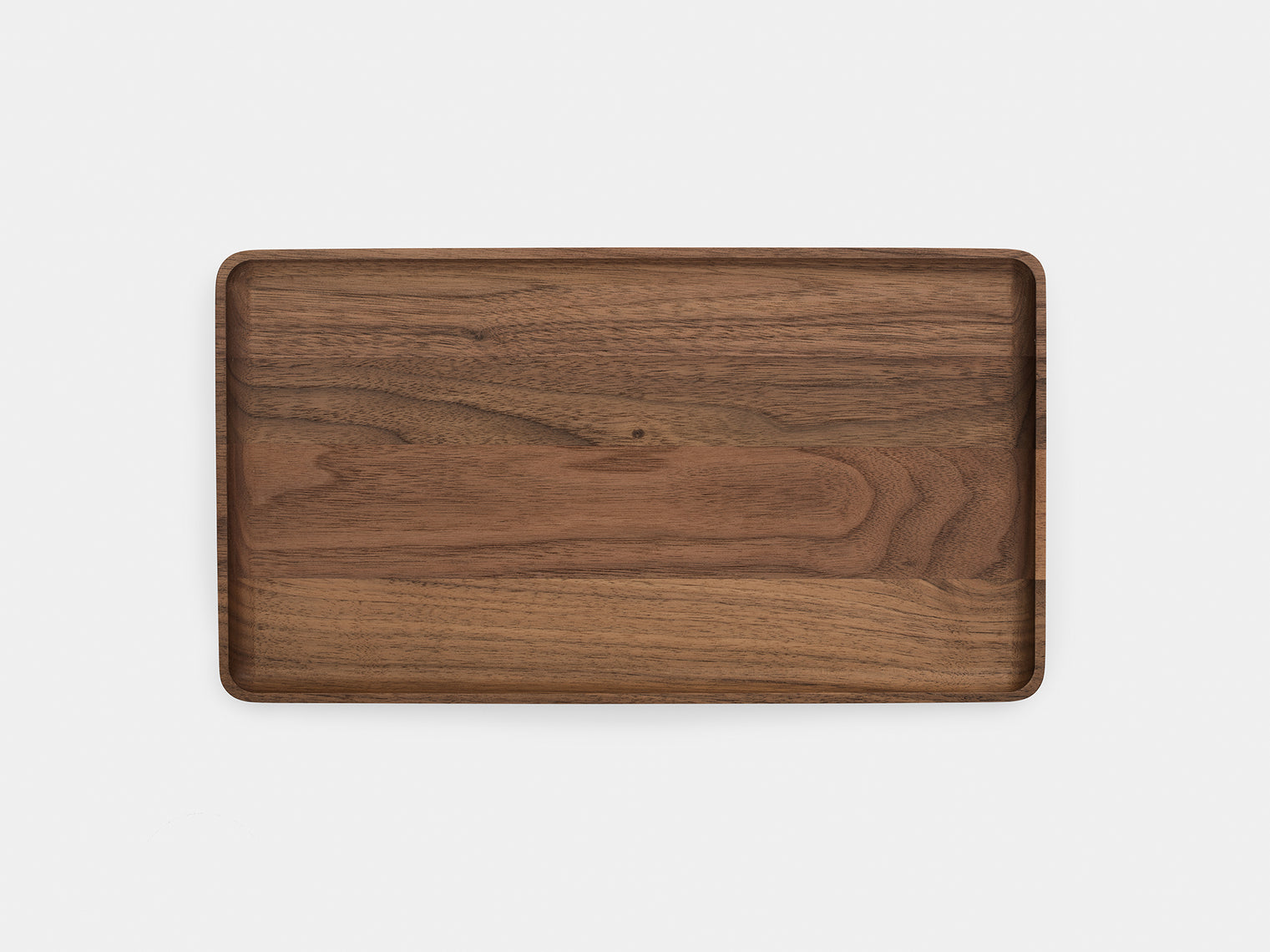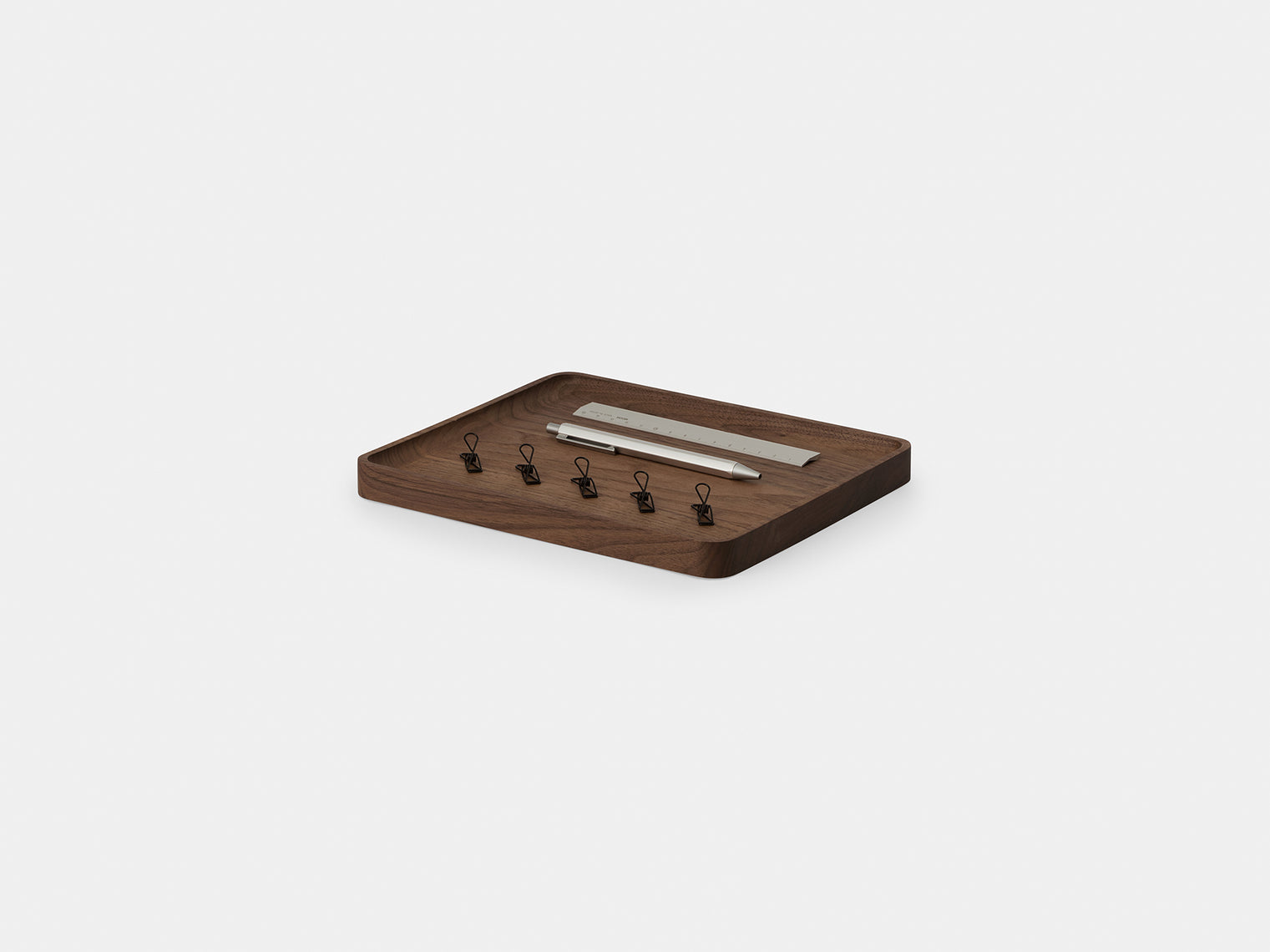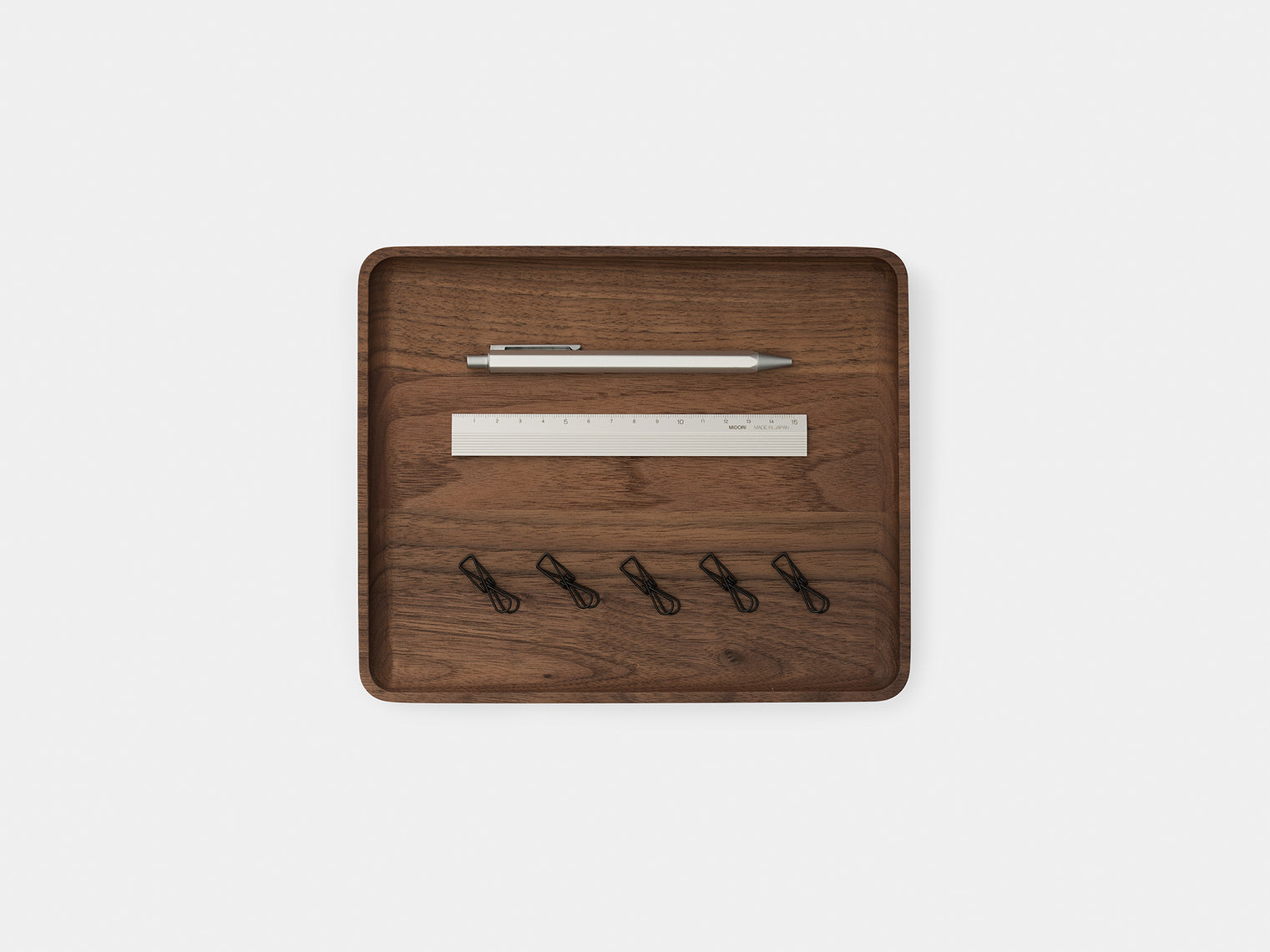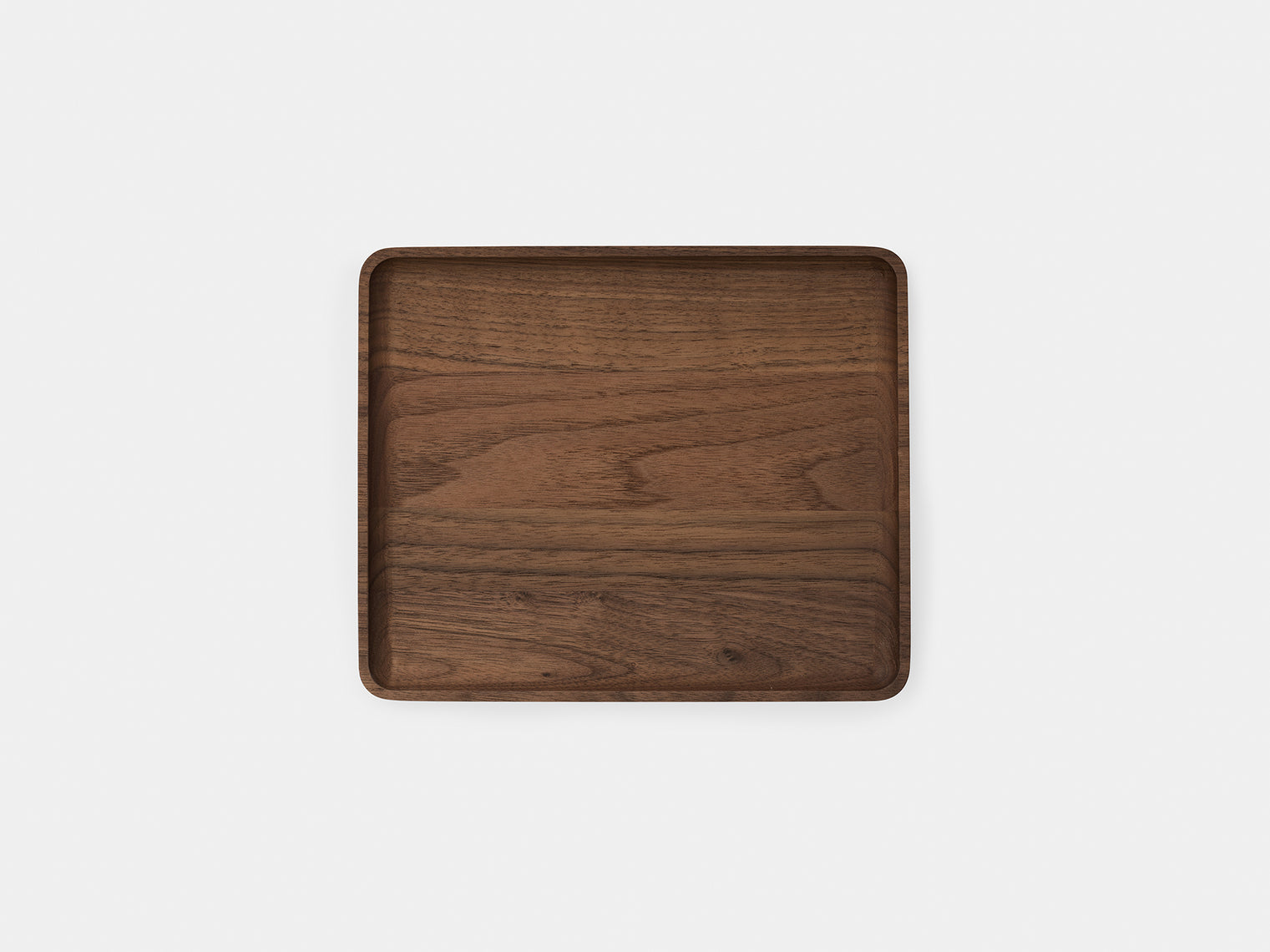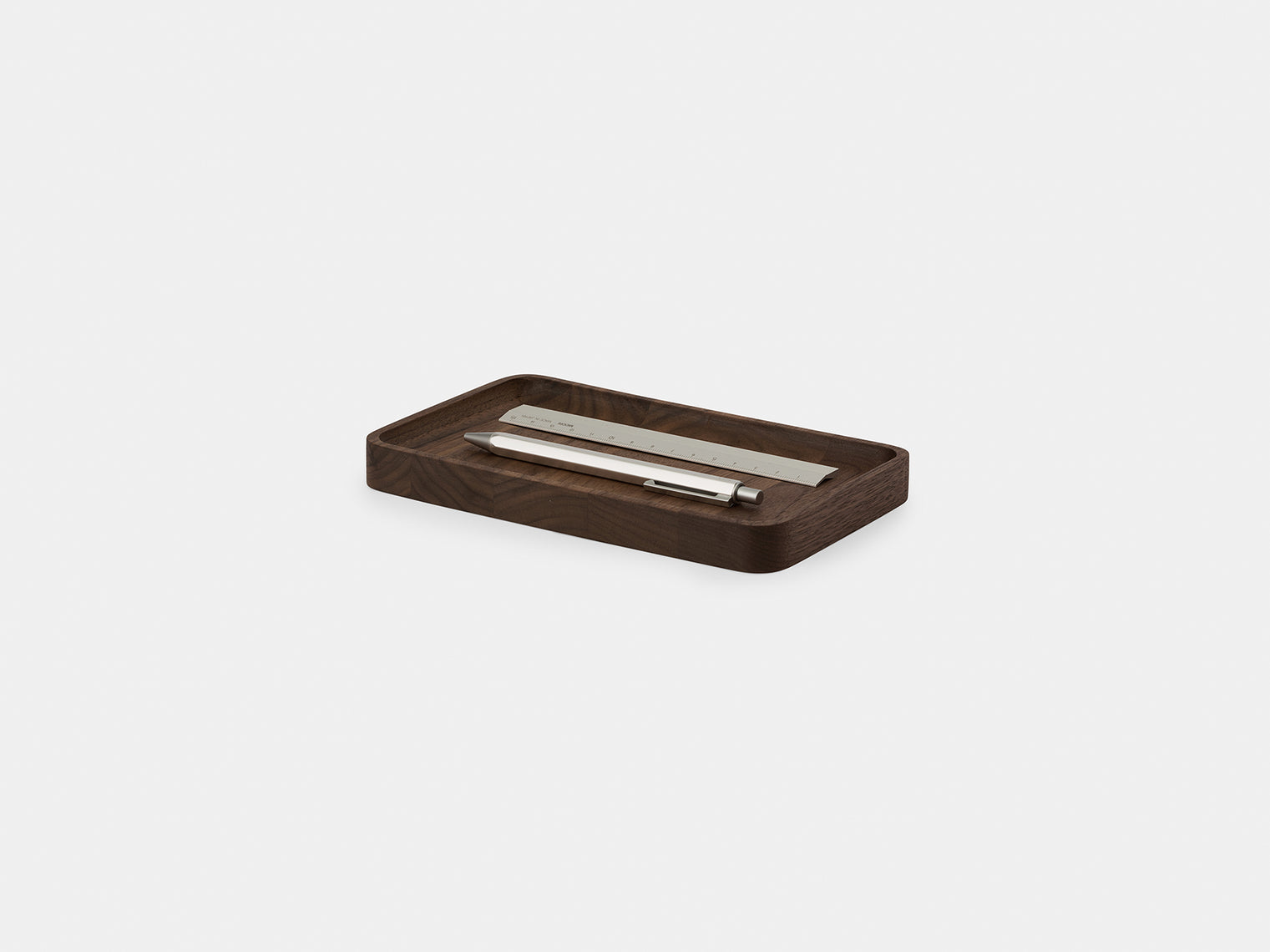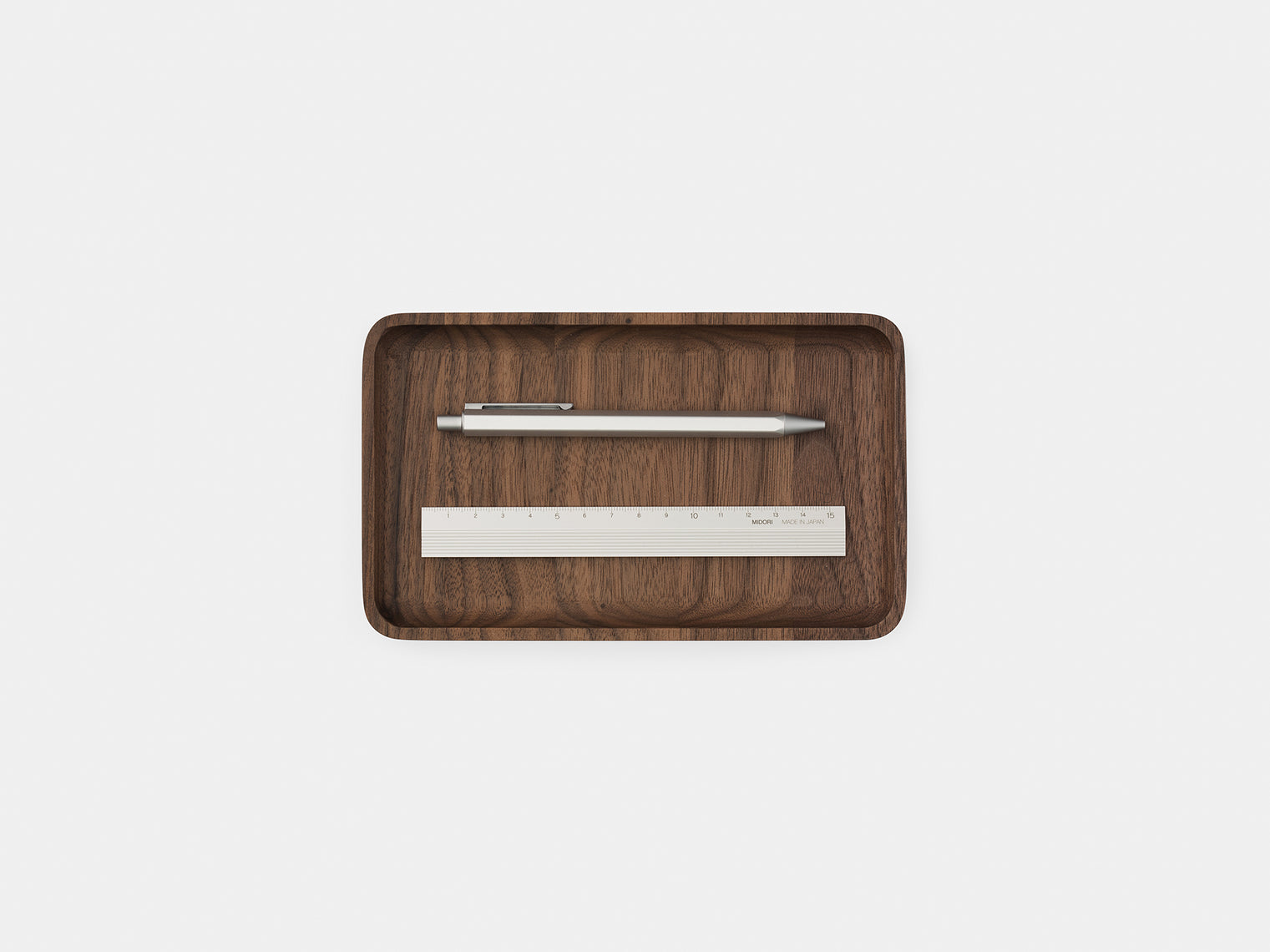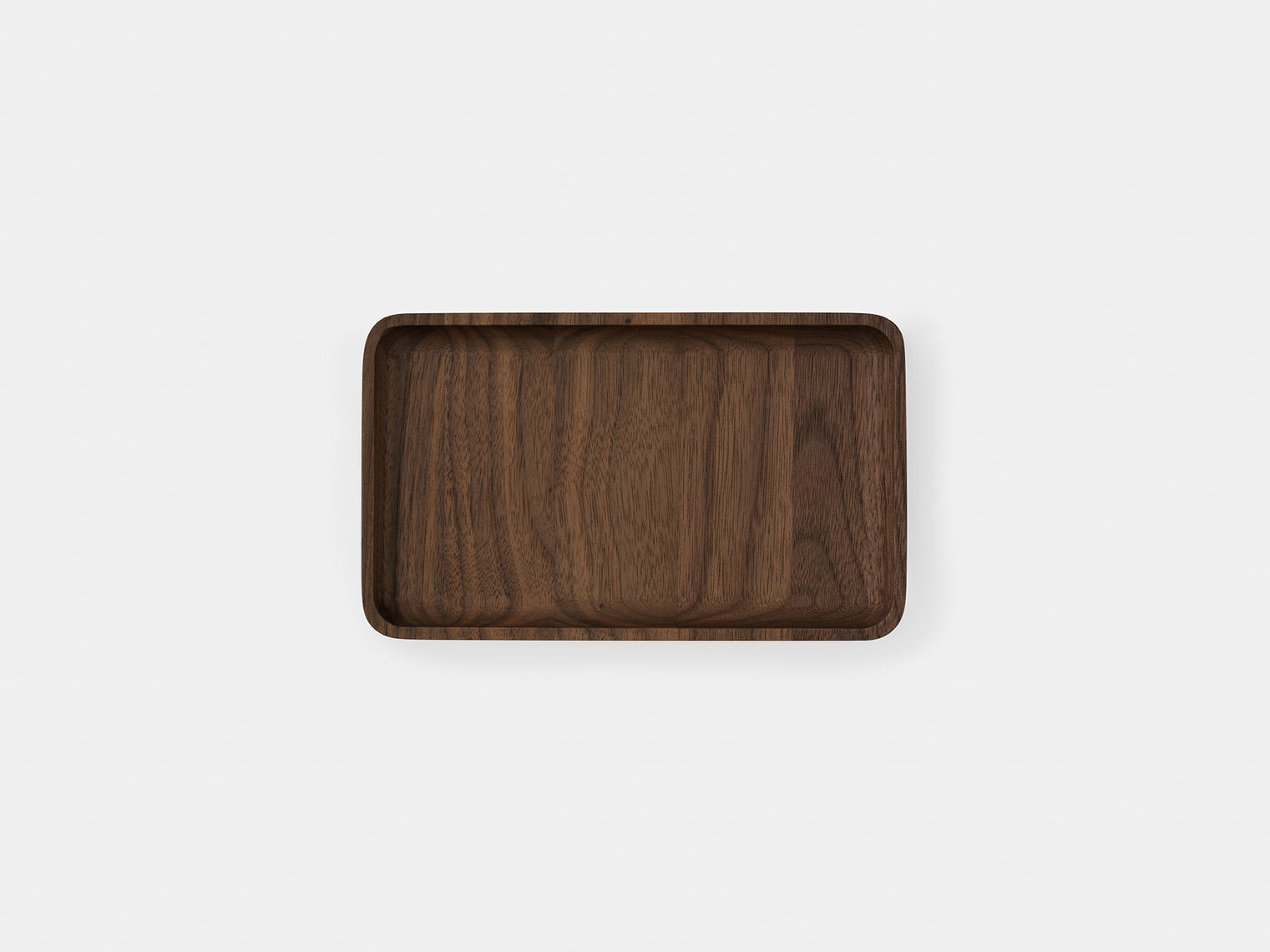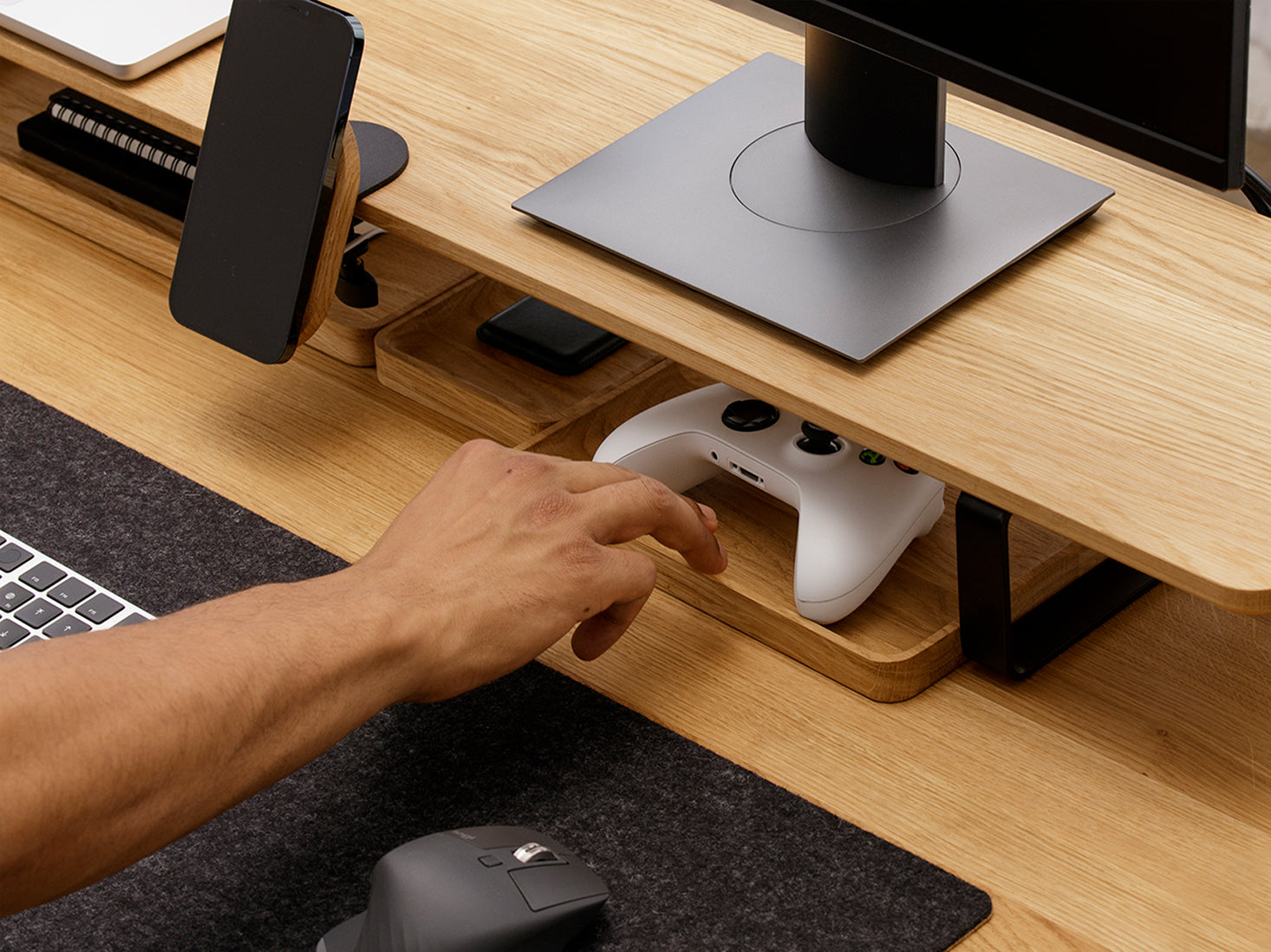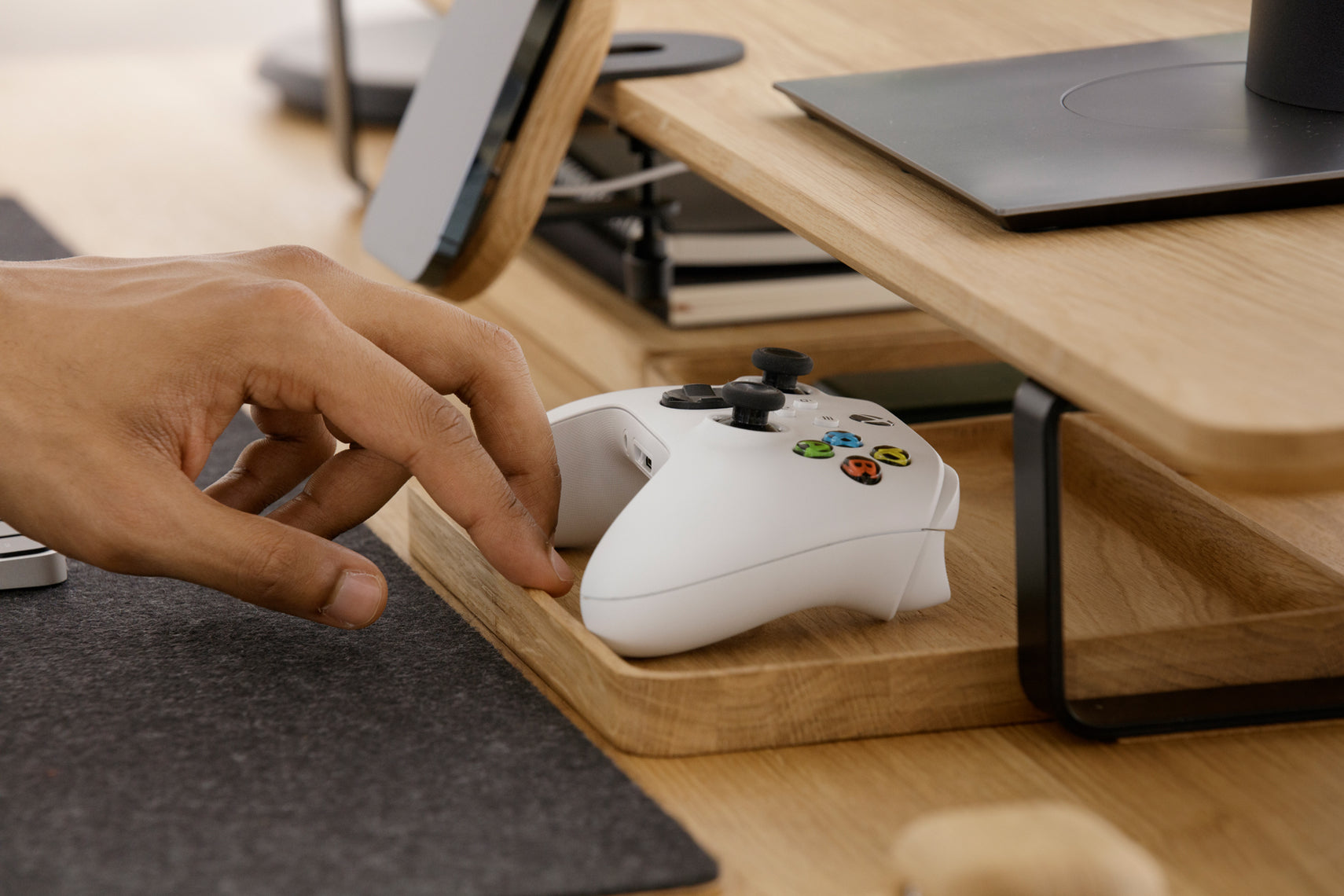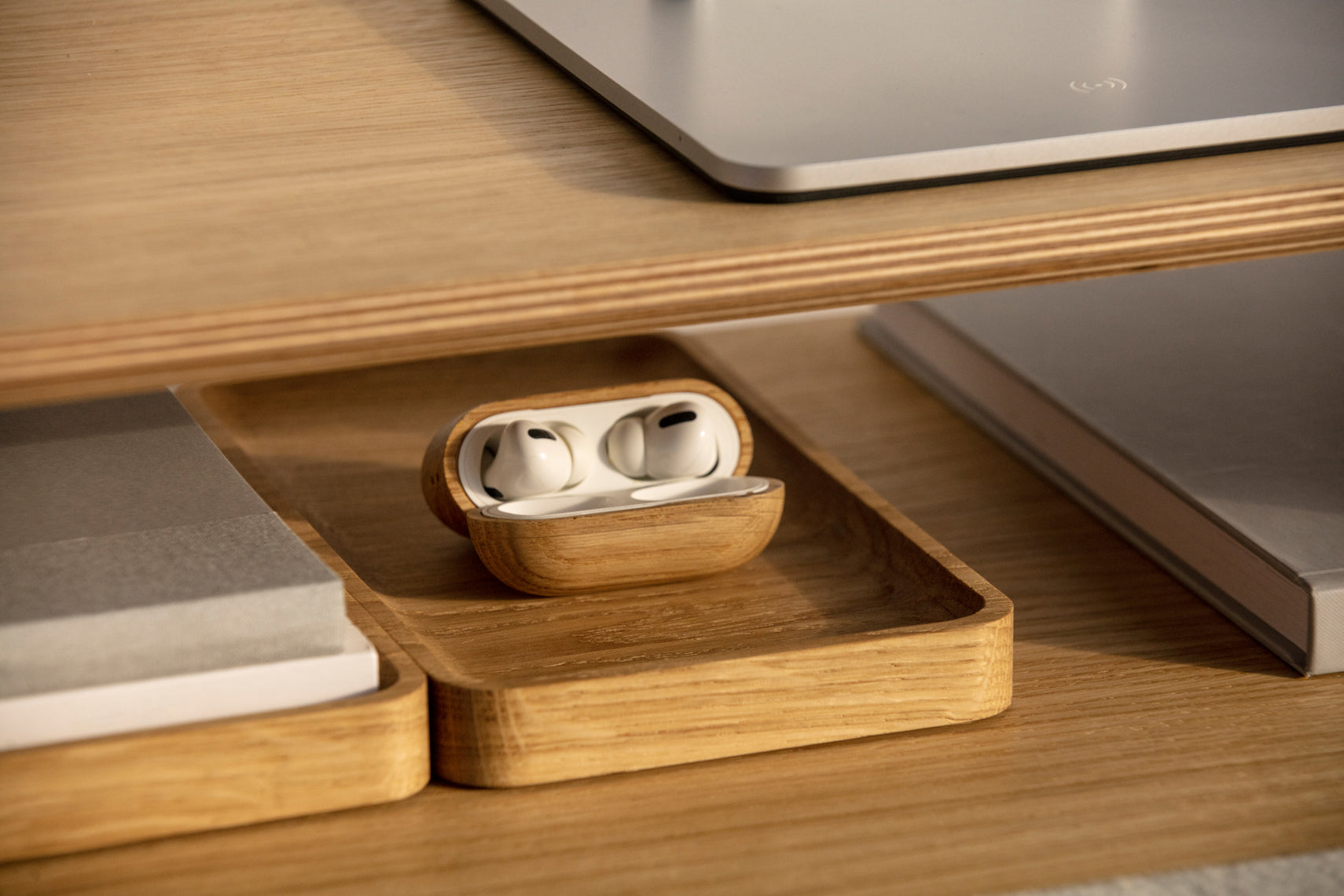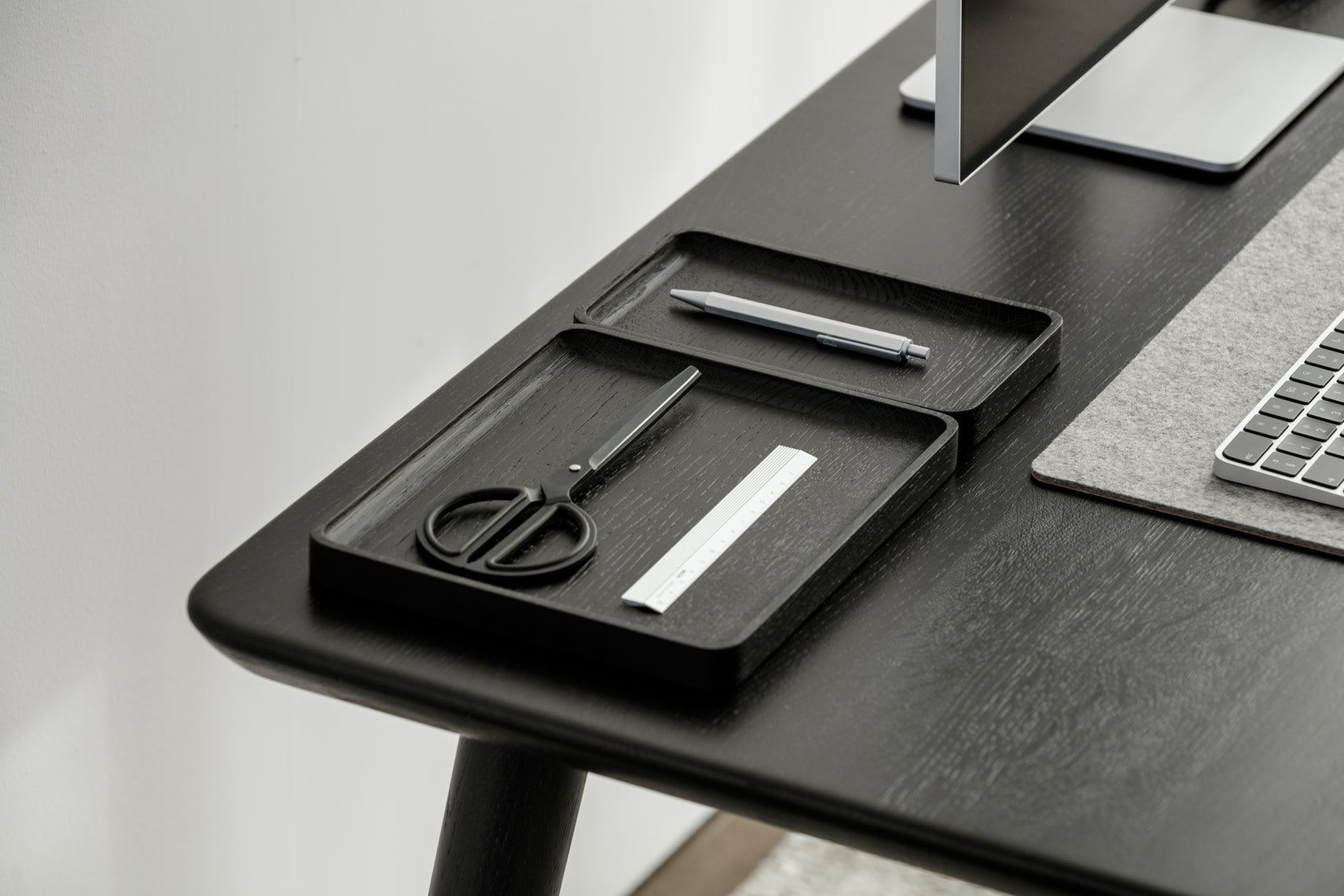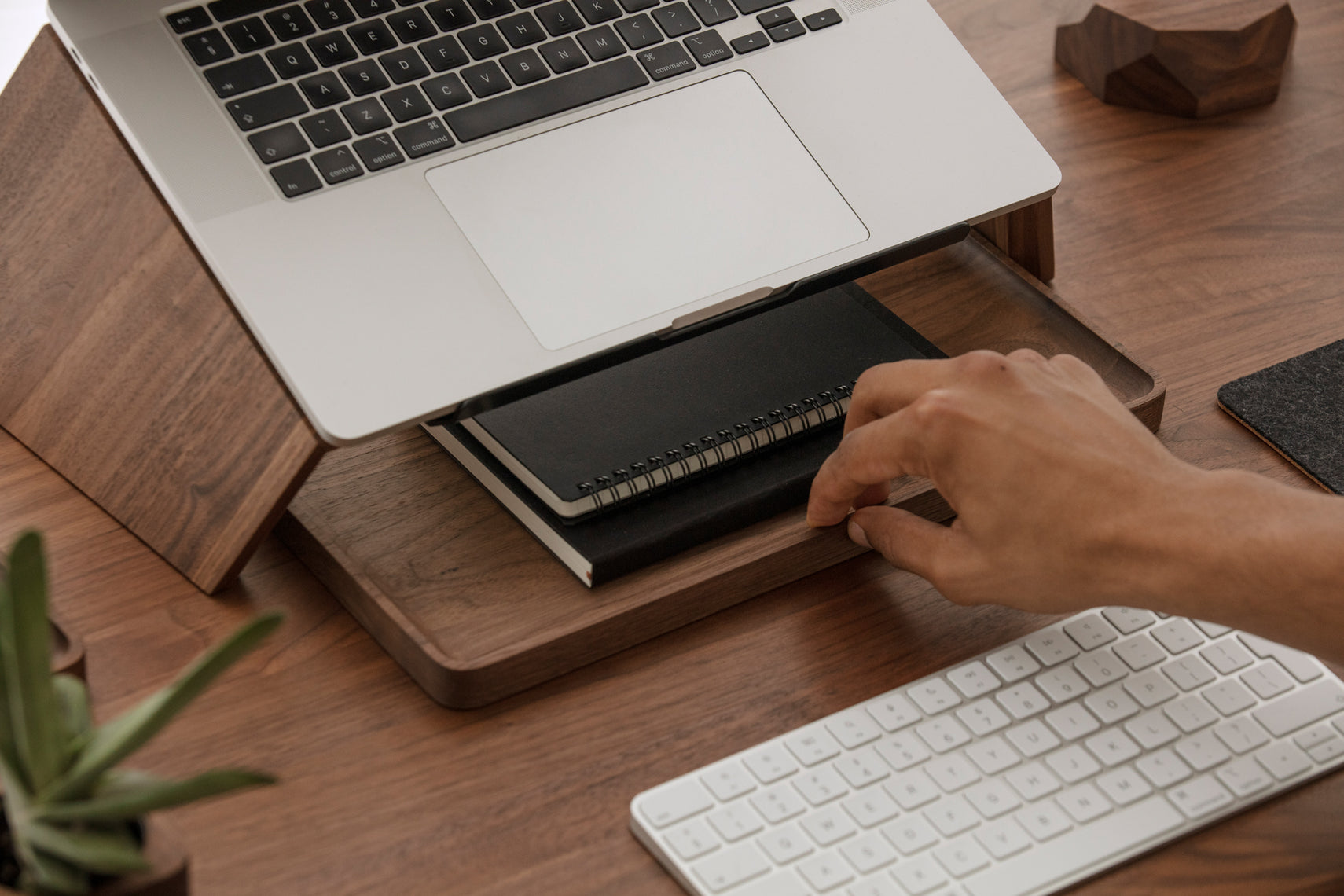 Stylish organization
The Catchall Tray helps you organize miscellaneous items you don't want to lose but don't quite know where to store. Things like your watch, keys, a pen, some cords, smartphone, or favorite earrings for effective home and office organization.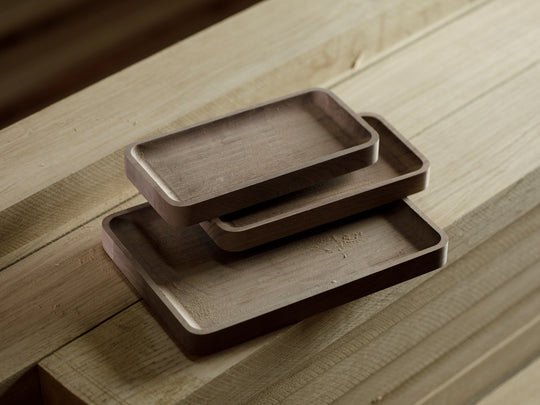 3 sizes
Available in 3 sizes, the trays make it easy to customize your ideal organizer by arranging the trays in many ways.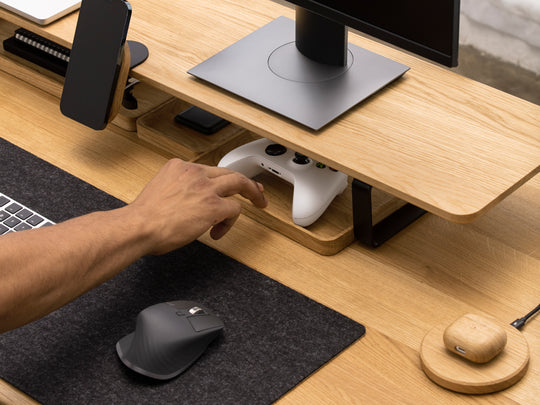 Desk Shelf compatibility
The organizers can be used as handy drawers for the Oakywood Desk Shelf, saving you space and adding structure to your workspace. 2 large, 3 medium, and 6 small will fit between the legs of the Desk Shelf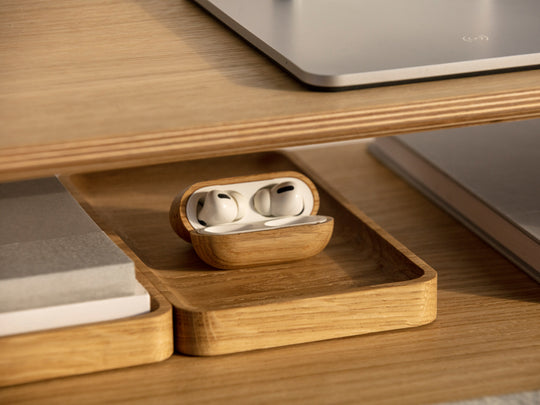 Damage protection
Natural matte wax oil coating on the surface protects the tray without clogging the wood's pores, while an ecological cork base prevents scratches.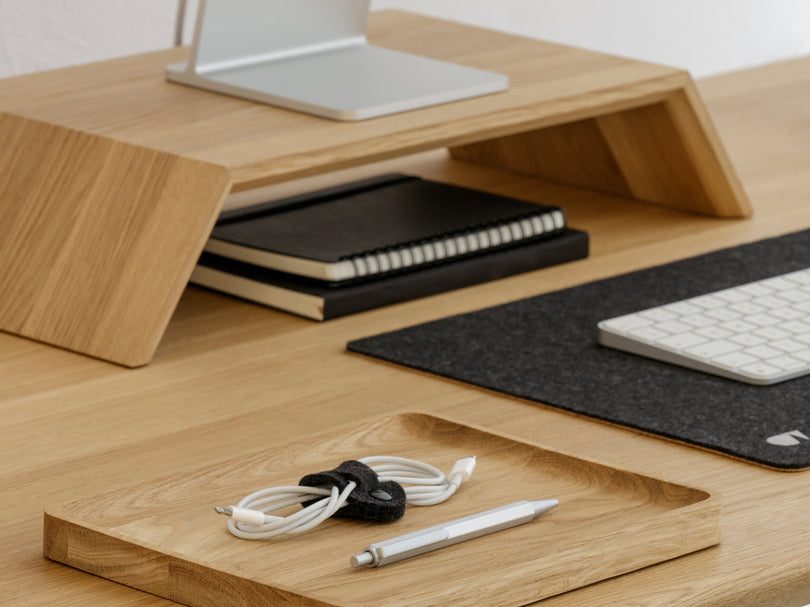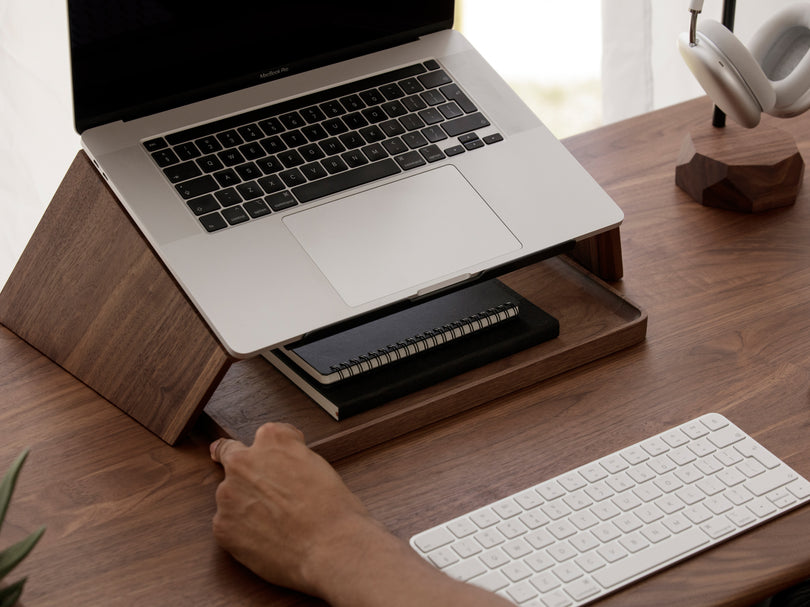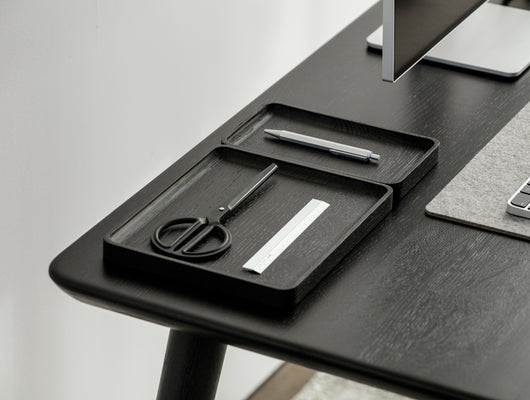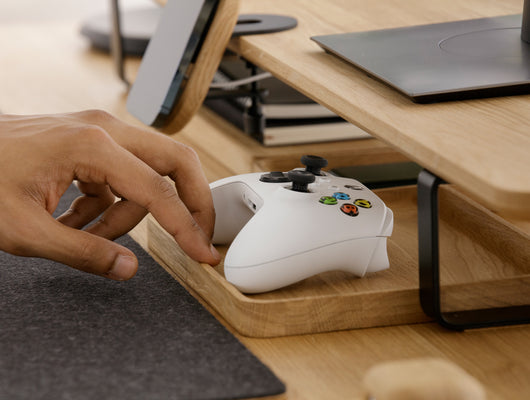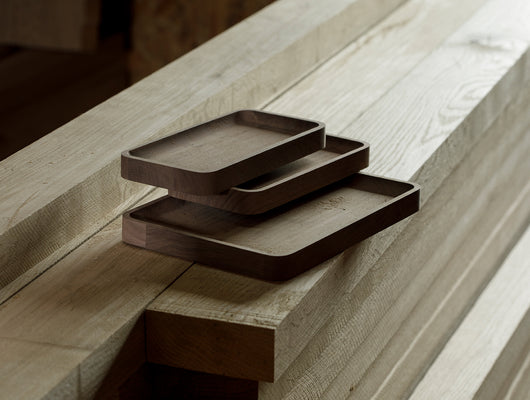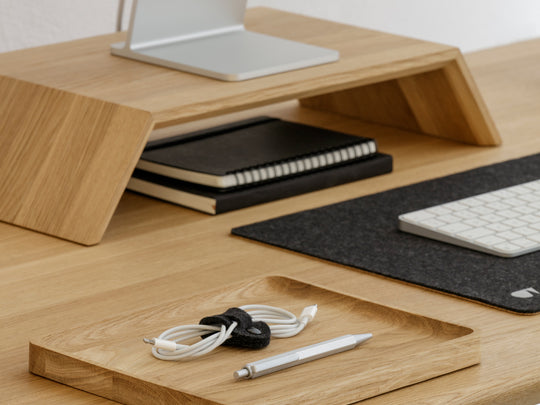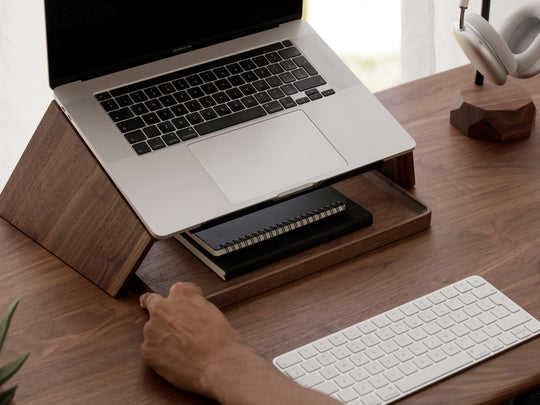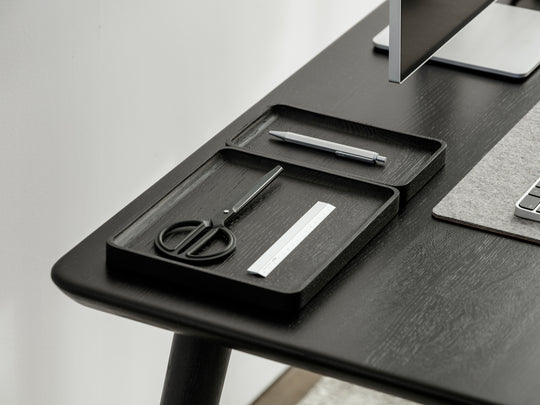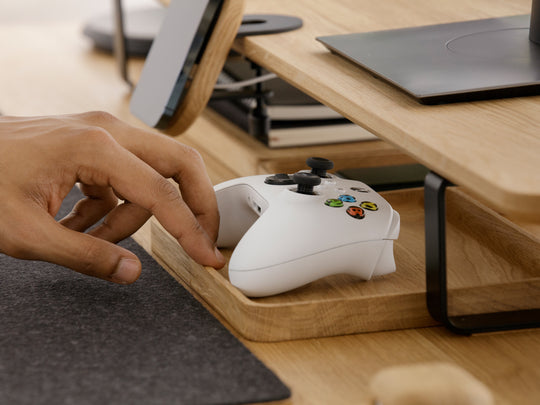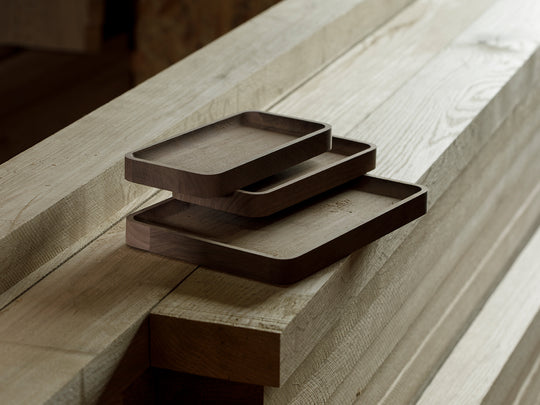 Simple aesthetics
The simplest solution is most often correct – the tray's simple design ensures its maximum organizational capacity. Its rounded edges soften its appearance and make it more resistant to mechanical damage.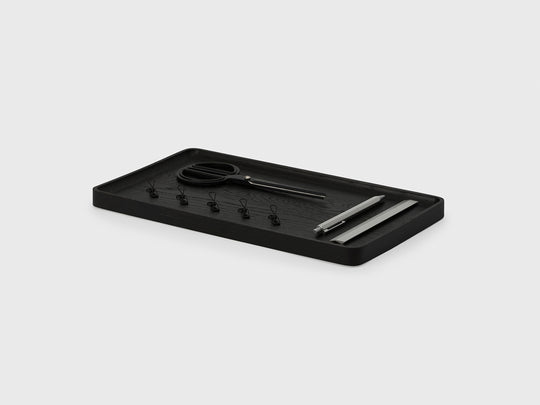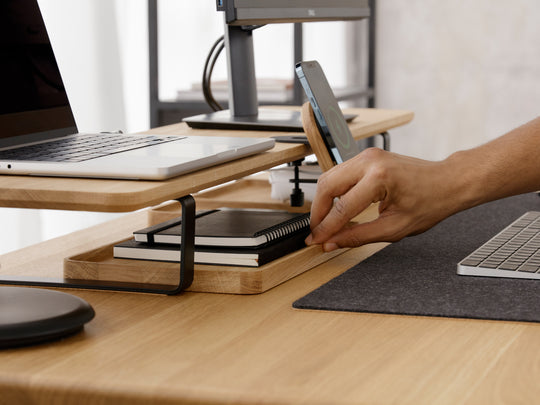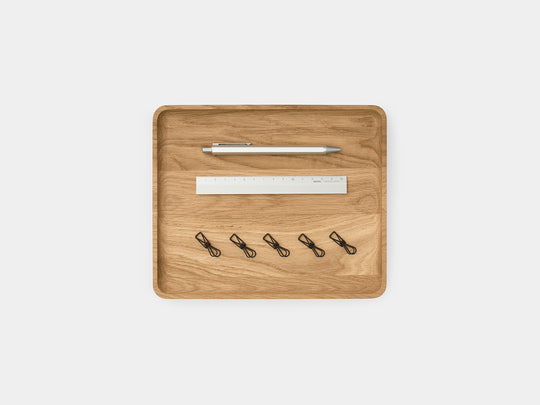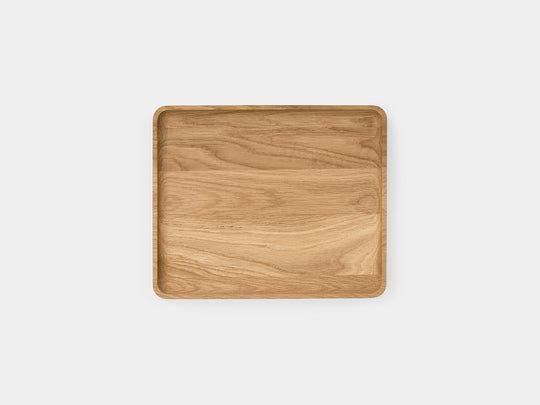 Dimensions
Size S: 12 cm x 20 cm
Size M: 24 cm x 20 cm
Size L: 36 cm x 20 cm
Height (all sizes): 2 cm
Size S: 4.7 inch x 7.9 inch
Size M: 9.4 inch x 7.9 inch
Size L: 14.2 inch x 7.9 inch
Height (all sizes): 0.8 inch
Catchall Tray
Total price: $45.00
Production and labor
$-0.40
Production costs include the price of materials and their transport, as well as production workers' wages. We take particular care to use the highest-grade materials.
Taxes
$-0.23
As a company registered in Poland we pay all taxes required by Polish and European laws.
Margin & Fixed Costs
$-0.34
Our product prices include not only production and operations expenses but also fixed costs, marketing budget, and employee salaries.
Environmental Initiatives
$1.00
We are proud to continue working with organizations such as One Tree Planted and Forever Forest. A portion of profits from every product goes to tree planting initiatives.
Sustainability
Solid walnut wood – American walnut wood is a durable, long lasting, and damage resistant material. Its unique, rich chocolate tone is complemented by a clear wood grain.

Solid oak wood – sourced in Poland, oak wood is sturdy, damage resistant, and exceptionally durable. The distinctive heaviness of the material is offset by its light color and prominent wood grain.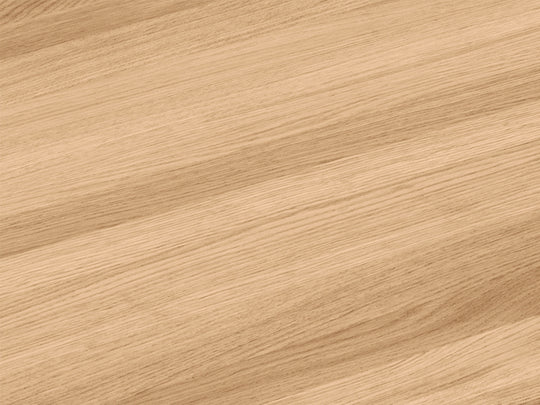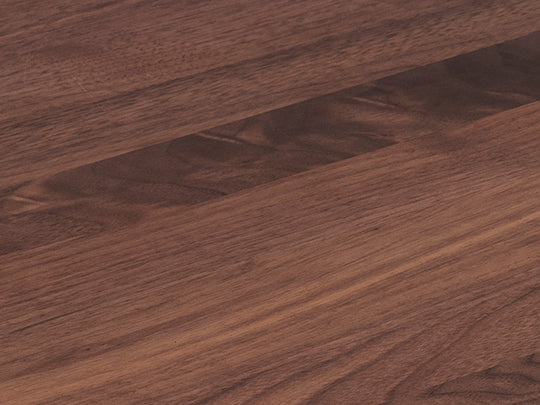 Shipping
At Oakywood, we work alongside trusted carriers like UPS, DHL, USPS & many more around the globe to provide USA, Europe & International Worldwide shipping services.
You can calculate the shipping cost at checkout.
For the EU, UK, Canada, US, Norway and Switzerland - all taxes and import duties are included in the final price.
EU: Express delivery - GLS or UPS (1 Business day)
EU: Standard - GLS or UPS (2-5 Business days)
PL: InPost (1 Business day)
US: UPS, USPS, or FedEx (1-4 Business days)
Worldwide: DHL or UPS Express (2-5 Business days)
Custom-made products: estimated time of delivery - 3-4 weeks
Returns & Exchanges
If you are not completely happy with your order, you can return it within 30 days for a full refund.
We offer hassle free return process, please check our Shipping & Returns page for further information.
Please, remember: you cannot return a customized product.